These are the carbs that I sent to Jeff to rebuild in March 2007.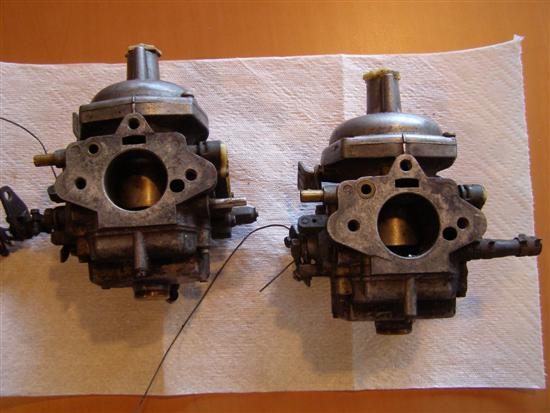 Not exactly what one would call "mint" condition, but everything
is on the carbs. I didn't need the manifold and the linkage was
rusted and all of the pivot points were worn beyond being of any
value to Jeff or to me, so I bought a fully rebuilt setup from Jeff.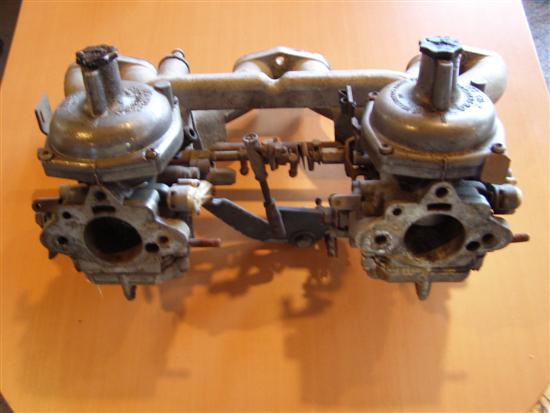 Richard Good's "Goodparts" intake conversion package for six cylinder Triumphs,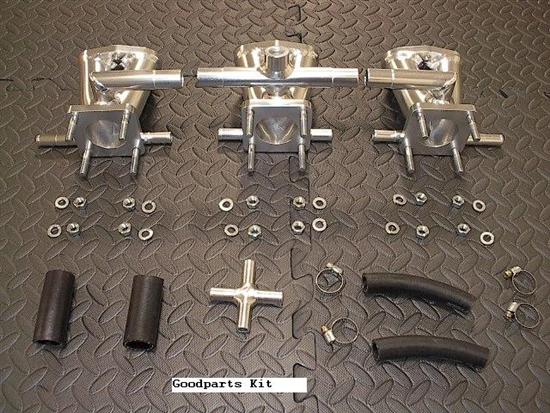 And after Jeff's micropolishing process.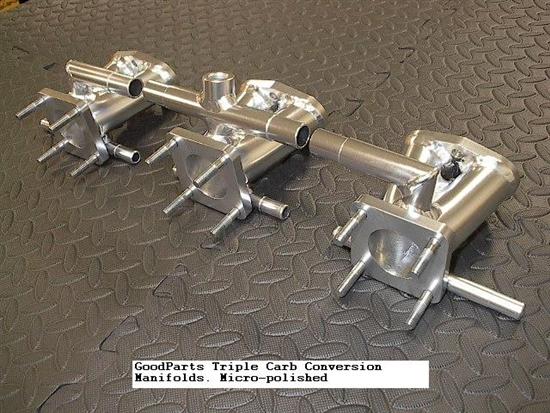 And this is another view of the same.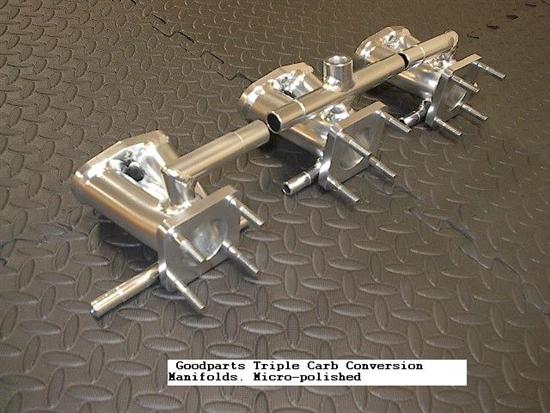 Close up views of the polished welds both front and back.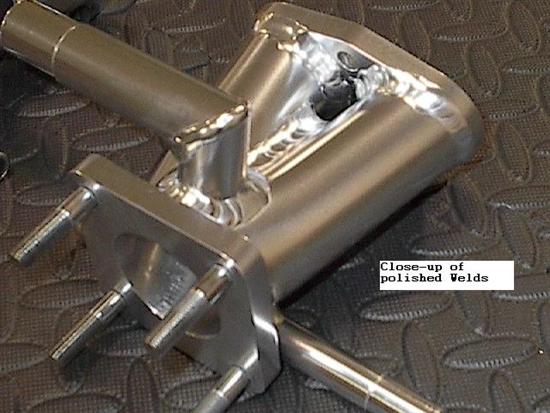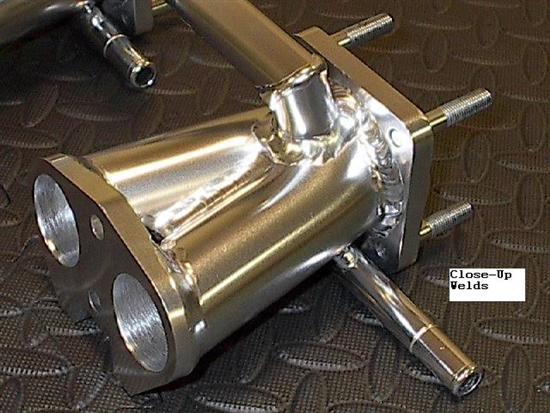 Some additional mounting views. The rear to the head.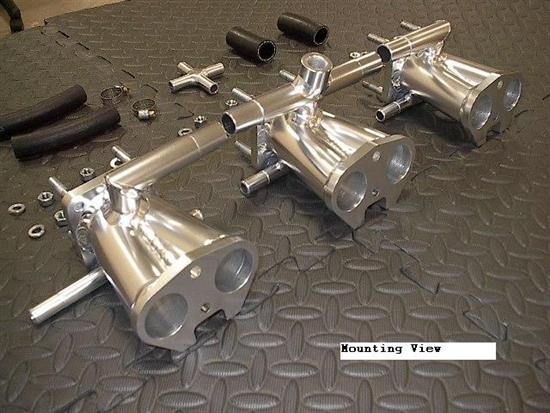 Getting the proper spacing from the old manifold onto the plywood
mounting template used for alignment and to protect the assembly.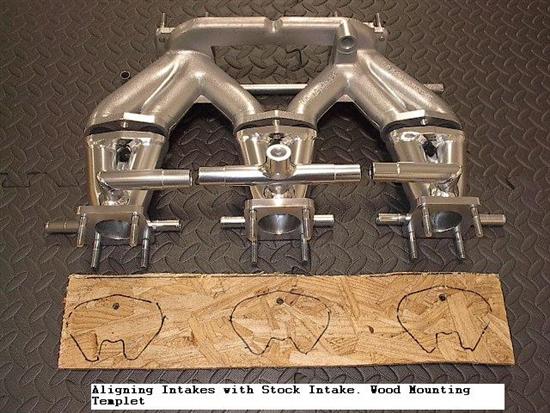 Next Jeff installs the rubber hoses between the manifold sections.
These will be loosened and aligned to the cylinder head to insure
proper spacing and true straightness of the throttle shafts.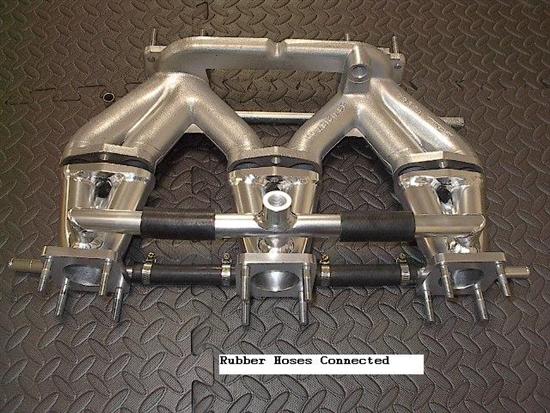 The carbs are next to be mounted to the manifold assembly.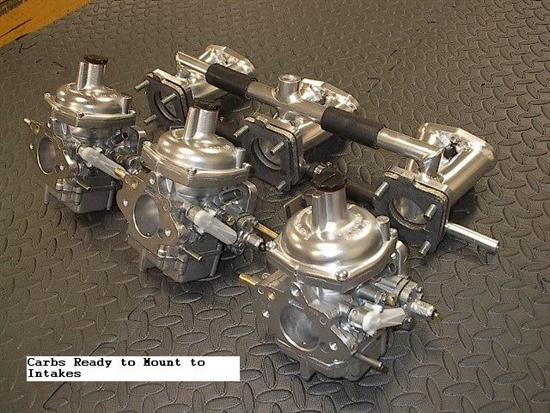 Before mounting, some views of the old flexible linkage versus
Jeff's new solid linkage that I asked him to install on my setup.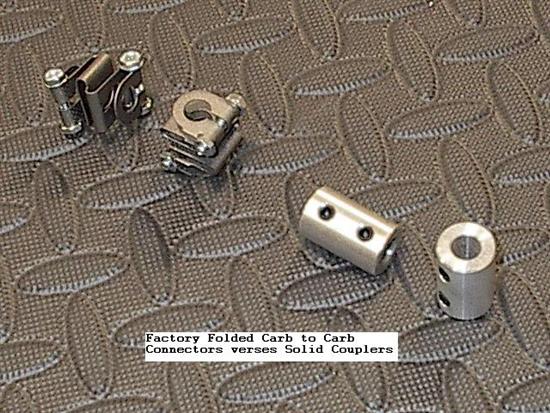 Additional close up views of the installed solid couplers.
*************************************************************************************
Please note that I did NOT use the solid couplers!!!
These cars must use flexible couplers, especially for triple carb installations.
****************************************************************************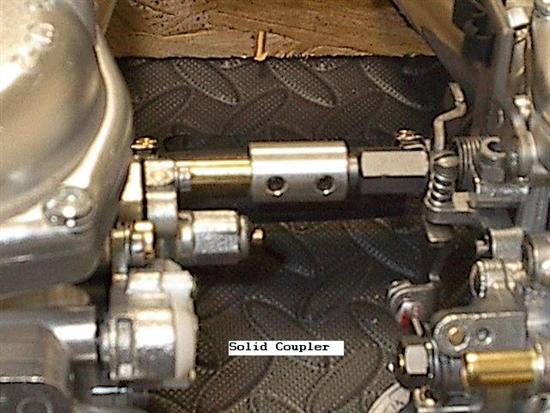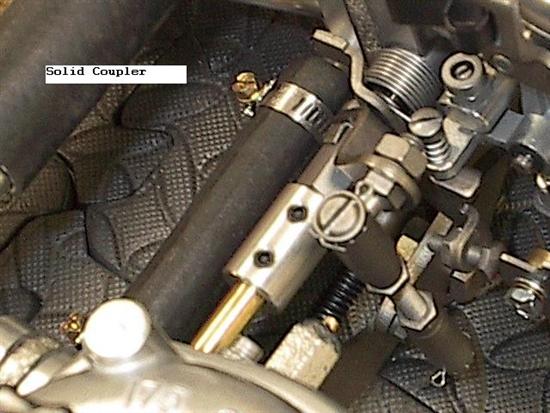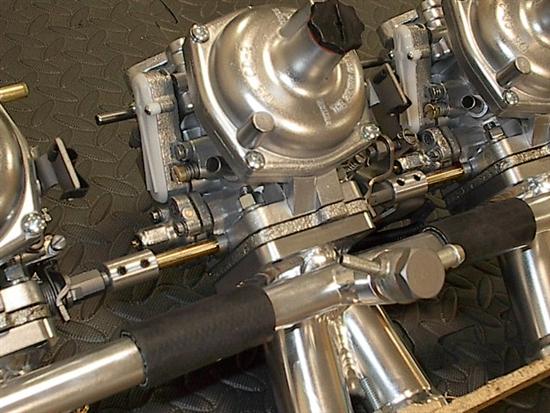 And the final assembly, with the modified and powder coated bellcrank linkage.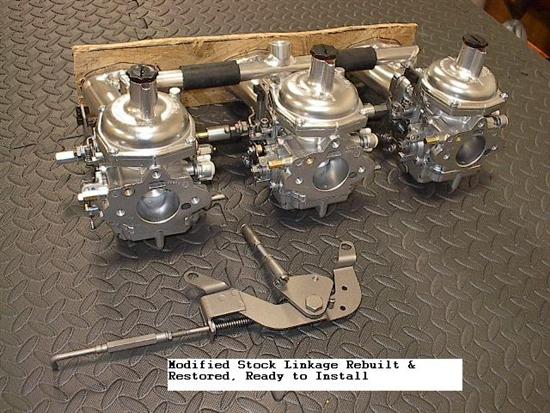 As I received it, ready to install and tweak. The carbs are all bottomed
out and ready for the alignment and tightening of the solid couplers.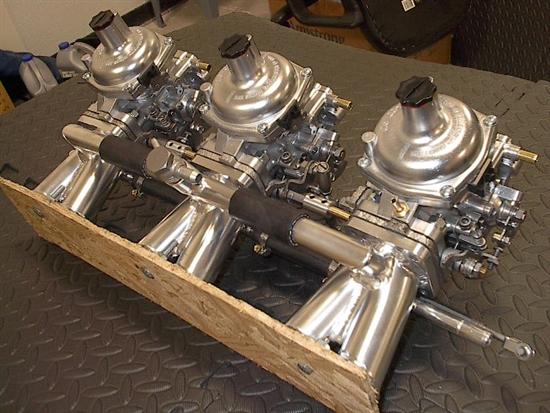 This shot shows the new fuel line from Goodparts.
Next stop, Her Majesty's Service for installation and tuning.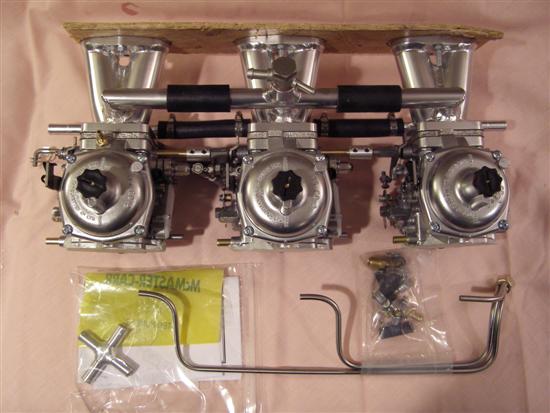 I added stainless steel clamps to the upper hoses after this shot was taken.
I highly recommend the services of Jeff at:
3931 Miller Drive
Brunswick, OH 44212
440-570-1932