I've always hated the "baby buggy bumpers" that were on the later TR-6's and
wanted to take them off. I knew that there would be holes to fill on the front
and a chance of marks deep in the chrome on both front and rear. I called two
of the best shops in New England for custom three layer chrome plating,
which is copper, nickel and chromium starting with an acid bath followed
by several polishing and buffing steps in between layers.
**** Viewers are warned that if they attempt any mechanical repairs or modifications,
or follow procedures referred to here, they do so at their own risk, and no liability will
attach to either myself, or A&E Auto Body, Inc..****

What you see next is the car with and the without the bumpers as the process begins.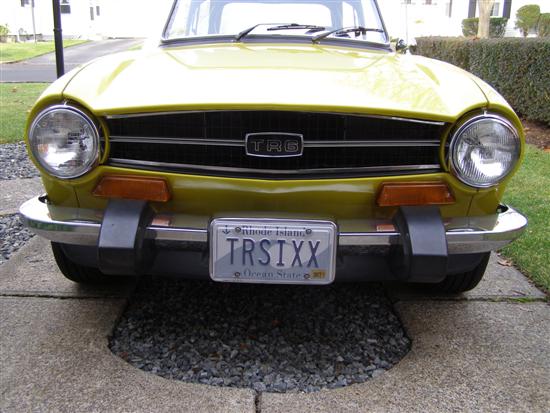 I still can't decide whether to put that plate frame back on......
but I'm getting it re-chromed just in case.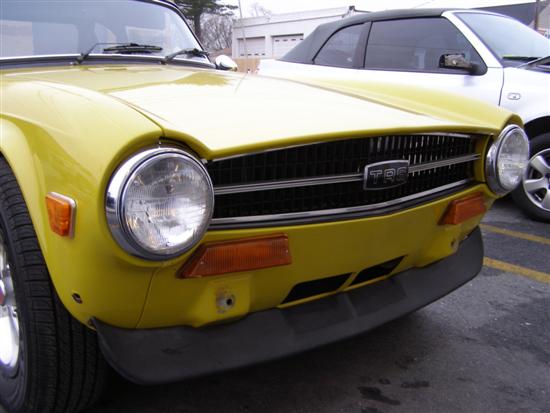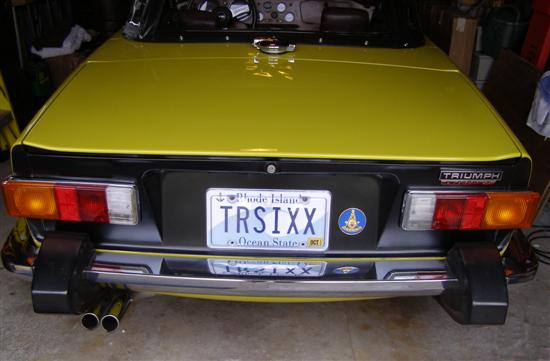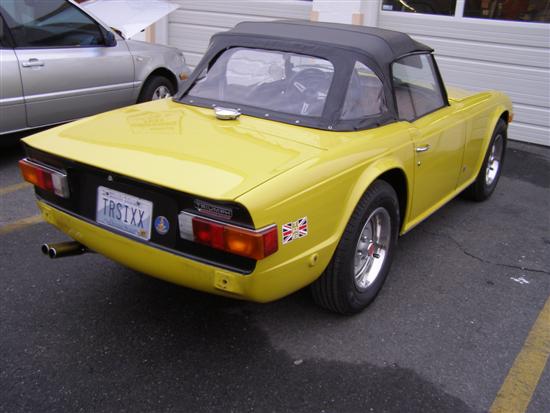 Back in 8-10 weeks with the new chrome and no "baby buggy bumpers".
Well, it wasn't quite 8 weeks, but worth the wait of almost 12 weeks for
the bumpers alone. My second plate frame is due to be done this week.
The license plate frame below was refinished at
New England Chrome Plating in Hartford, CT last month.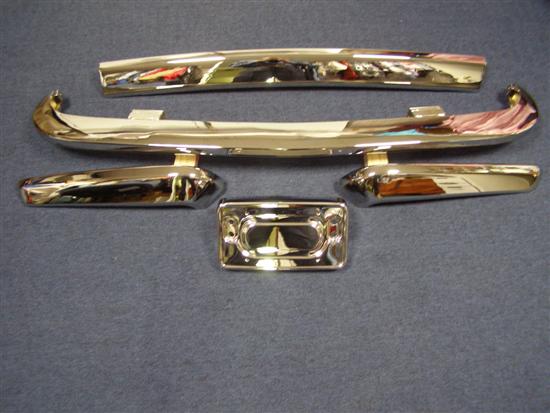 New Chrome did this job, but is no longer in business. Caveat Emptor.....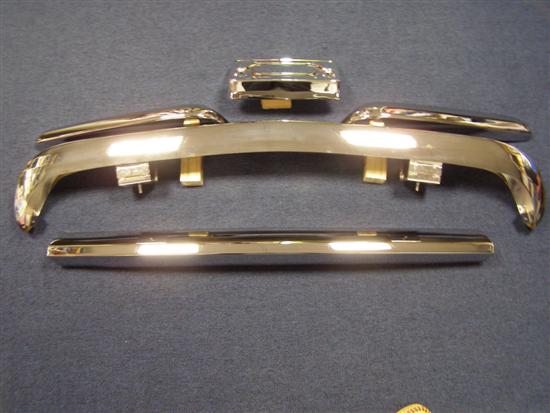 And it's installation time.....................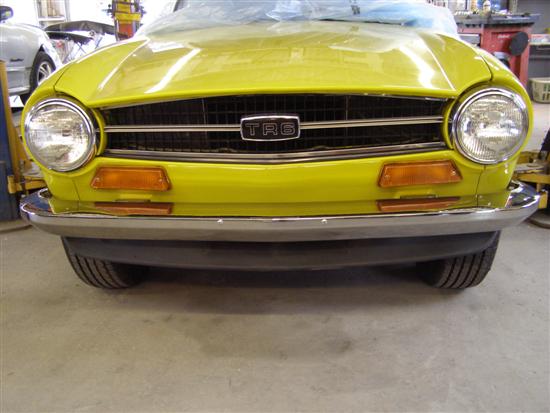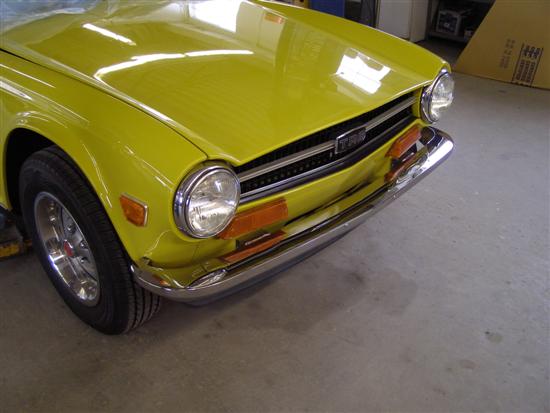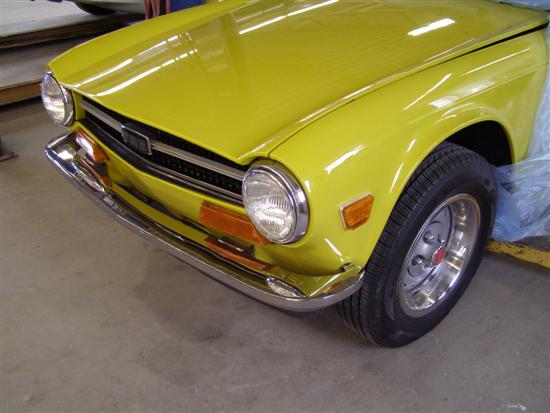 That's the front end with the new bumpers installed.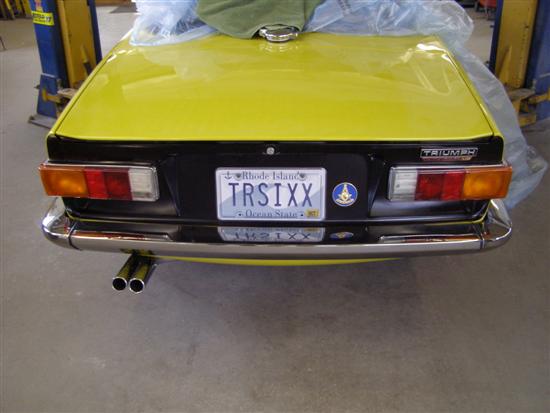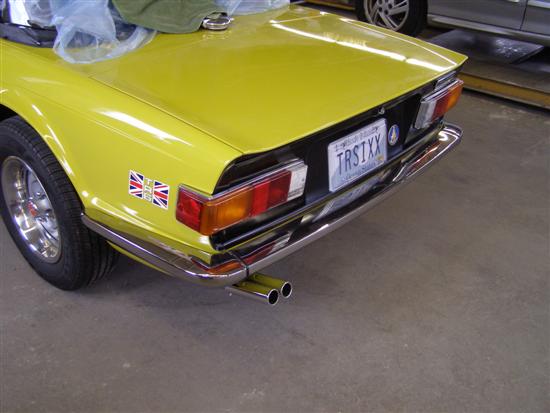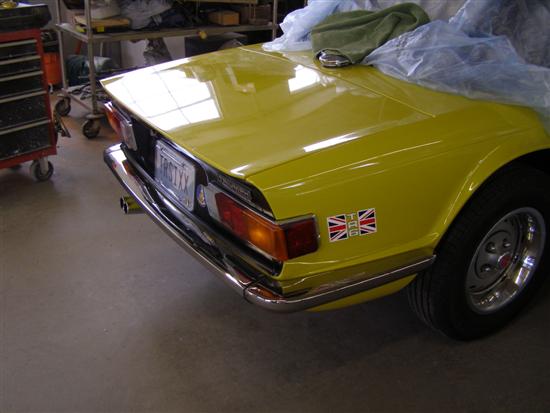 And the rear end. Worth the wait and no ugly black over riders.
Now I have to polish them up and get ready for top down time.
Another fine job by Allan and his guys at:
A&E Auto Body
50 Alden Street
Pawtucket, RI 02861
401-722-2204