This is switch before disassembly and cleaning.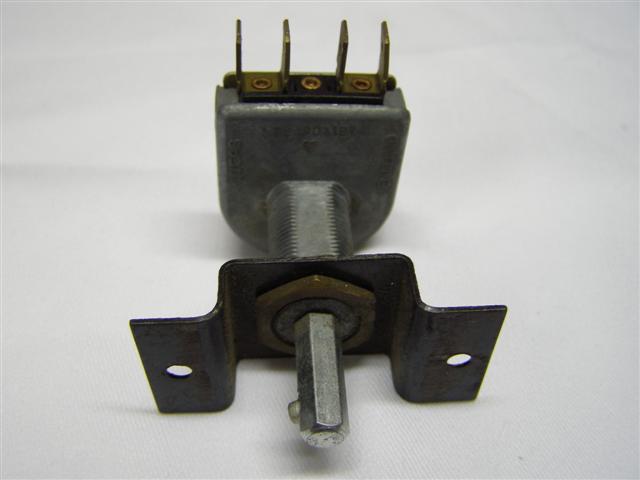 Before you remove everything, do yourself a favor and either measure or
count the threads that are up to the plate. This will insure the proper fit back
in the dash panel and how far out the shaft will protrude for the adjuster knob.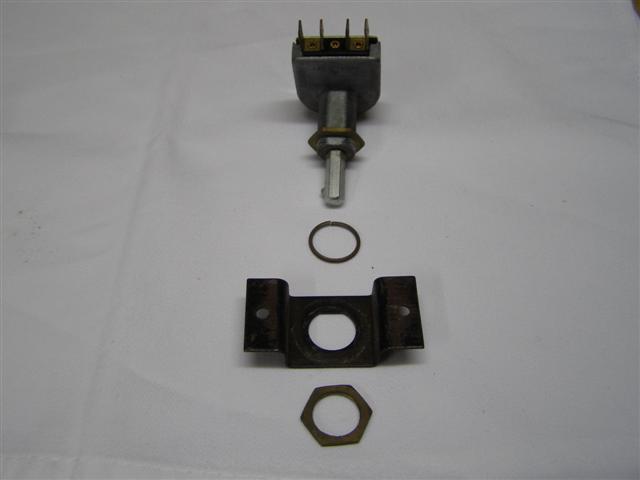 These three little rivets have to be removed to allow the back to come off.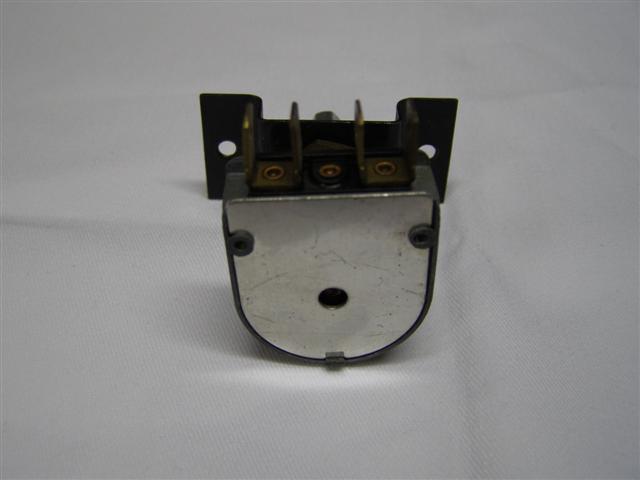 I just clamped it securely in my vise and used the Dremel with a grinder to knock them off.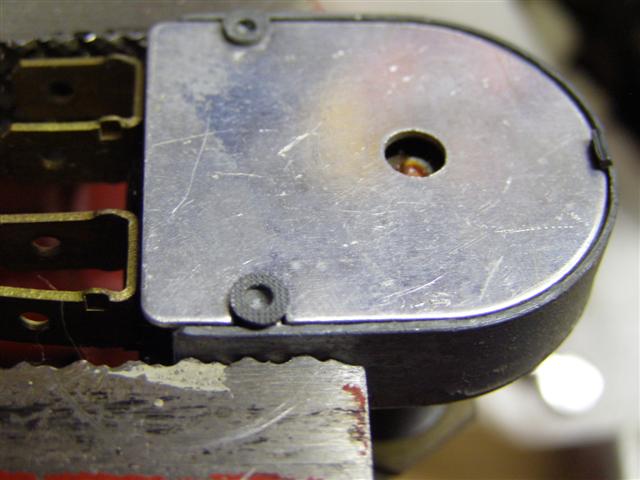 Easy enough with the Dremel, or you could file them if you're really ambitious.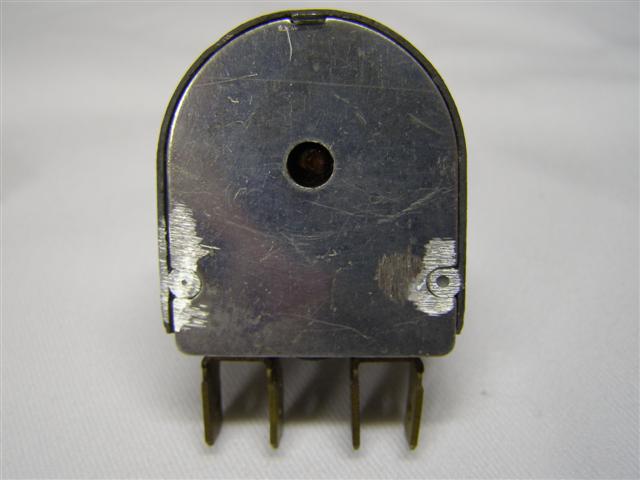 And there it is. Looks like the inside of an Alien spacecraft.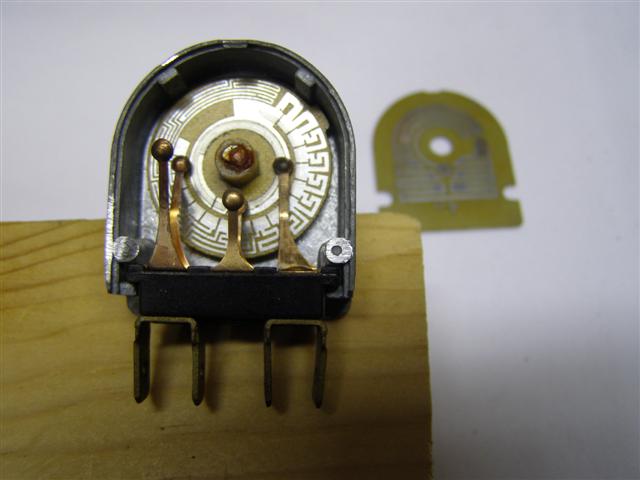 Four (4) Ohm resistance is all that you have here on the contact surface of the rear plate.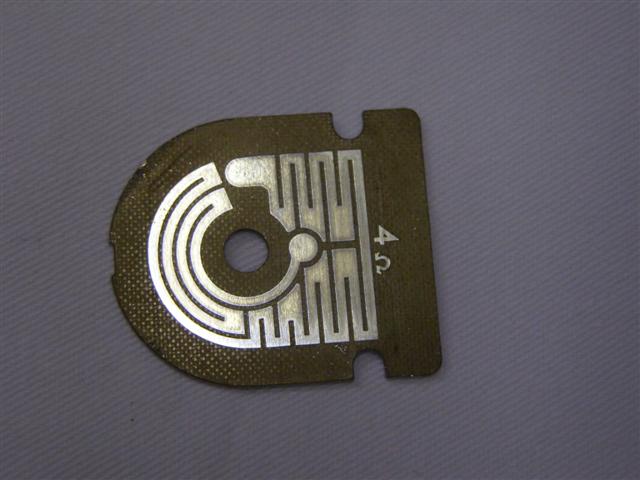 The contact and connector assembly slides right out and we can now clean up
34 years of accumulated electrical corrosion, which really isn't all that bad, but it's
enough, when coupled with dirty connectors, burned bulbs and faded reflective
paint to really dim down what once were fairly bright instrument gauges.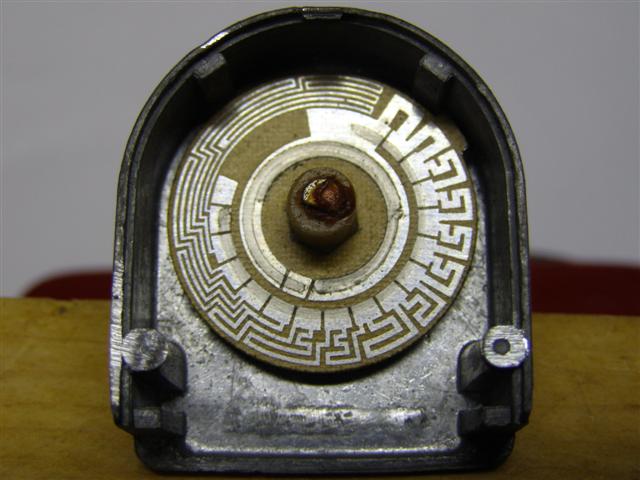 These guys need a good cleaning with Never Dull and they'll look like new.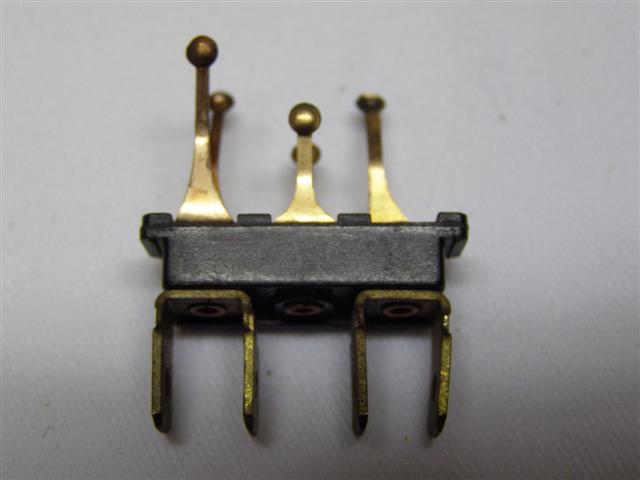 I didn't realize how darkened everything was until I cleaned it all with the
Never Dull and watched the black corrosion appear on the wadding.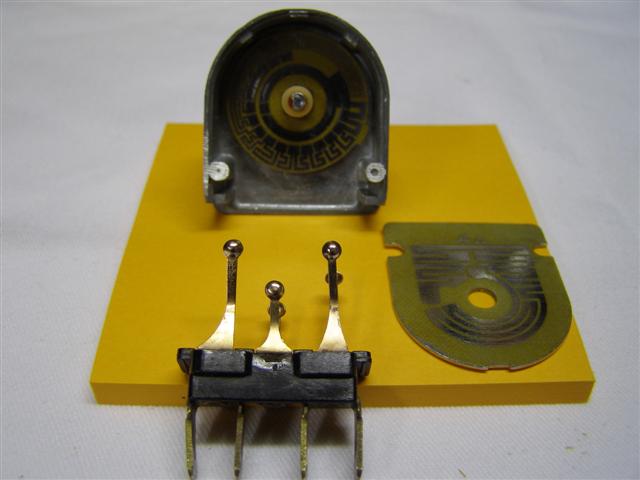 That looks a lot better and should provide a much better path for the current to travel on.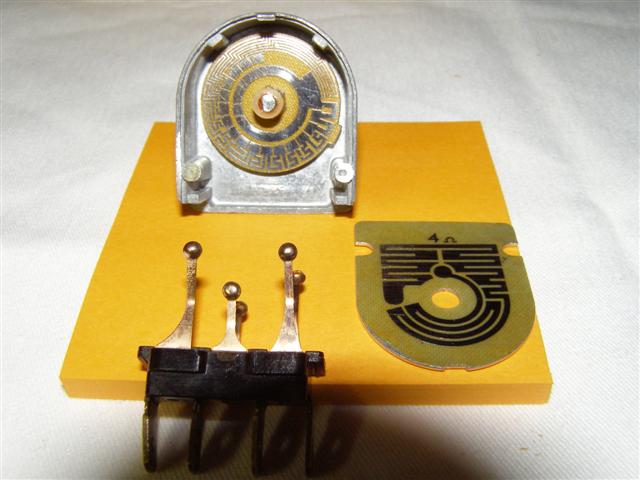 So I slipped the connector and contact plate back into place, added a tiny dab of Mobil
Synthetic Grease to the end of the shaft and placed the rear cover back on.
It actually snaps into place rather nicely. Then I lightly clamped them down and
mixed some JB Weld up to bond the housing and cover back together again.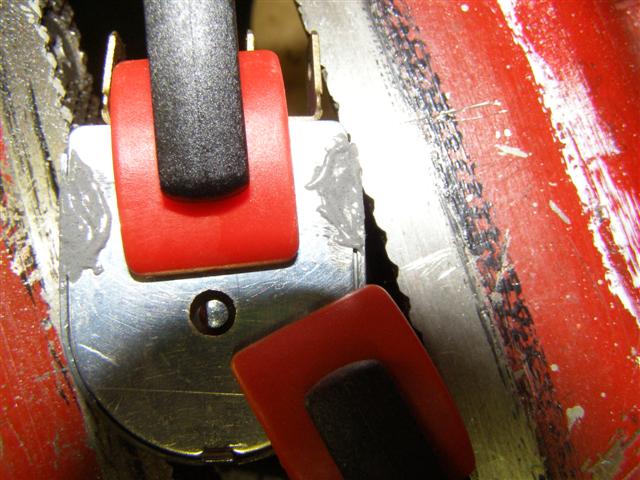 That doesn't look too bad and if I get ambitious, I might neaten it up a little more.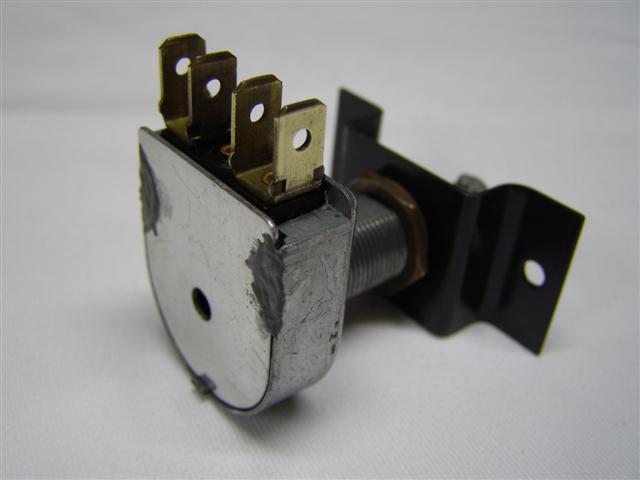 A little paint on the front bracket and the proper amount of
threads counted to insure a good mounting and it's back in place.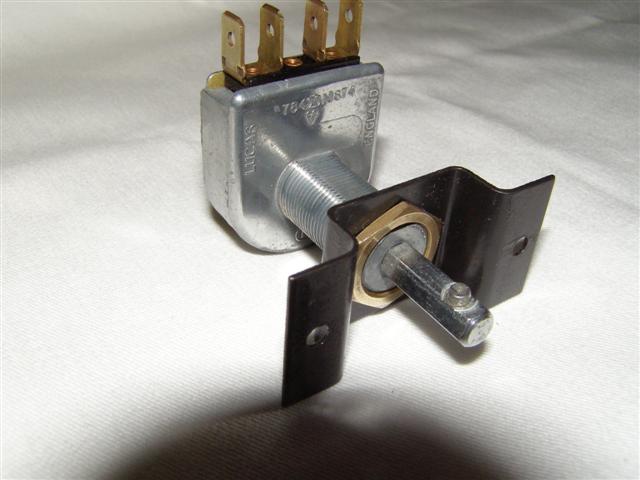 Mother's Metal Polish worked well cleaning up the zinc case assembly.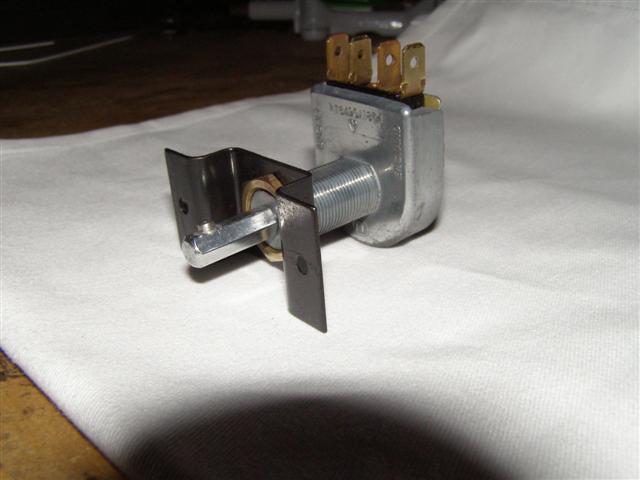 The switch is ready, the dash panel and all new pads are here and all I
need to do is finish the gauges and I can get one of the last major projects completed.