This is the differential assembly as it came out of the car. I decided to get this
work done with the clutch in the event that I needed any u-joints replaced,
even though they all seemed to be fine and luckily, they all were in great condition.
The axle seals, pinion seal and the boots were another story.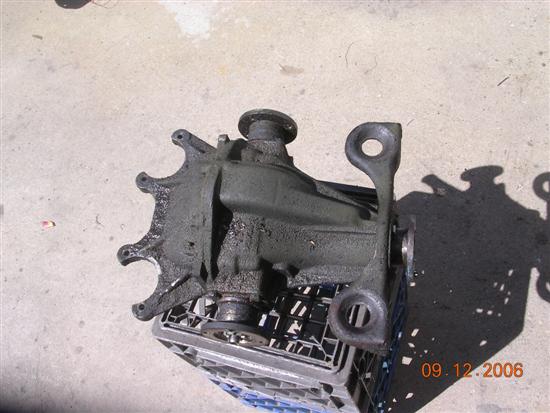 Here's what happens when the pinion and axle seals leak and throw your lube
all over the frame. At least I know that it isn't rusted out. The bushings were
a bit worn after thirty two years as well, so out they go. If you order the kits,
be sure to order the four (4) special washers at the top of the bushings, since
they are not included in the kits. Go figure.....at any rate, this will be part of
the winter underbody clean-up and repainting at A&E Auto Body.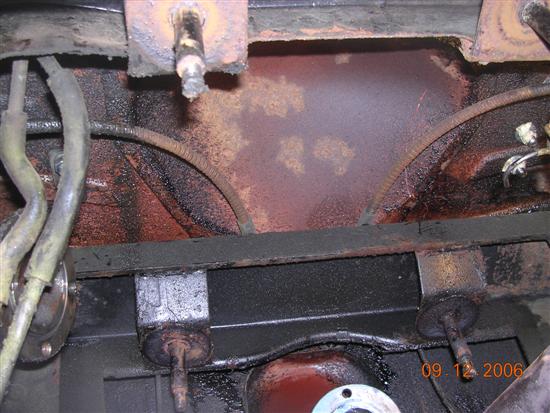 This is a side view with the differential out and the original shocks and axle boots, which are
going to be replaced as well with newly rebuilt HD units from Apple Hydraulics.
New TRF axle boots, rear springs, cushions, differential bushings, bumpers
and shock link kits are also being replaced at this time.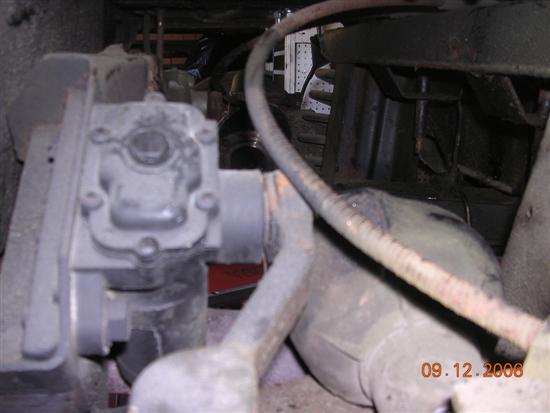 Cleaned and ready for the bench to disassemble and rebuild, if needed.
There was a ton of grease and oil built up on the case.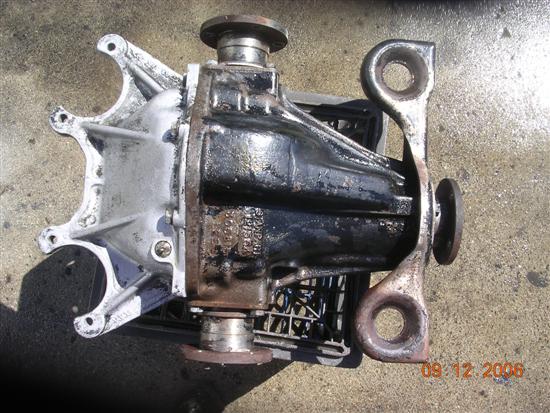 Here's one of the stub axles and the sealing surface. Luckily all was well
inside the case and there was no metal in the lube or worn gears.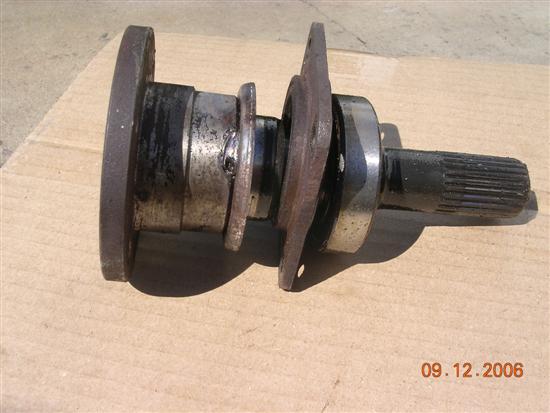 Not bad at all for being 32 years old with 54,000 miles driven.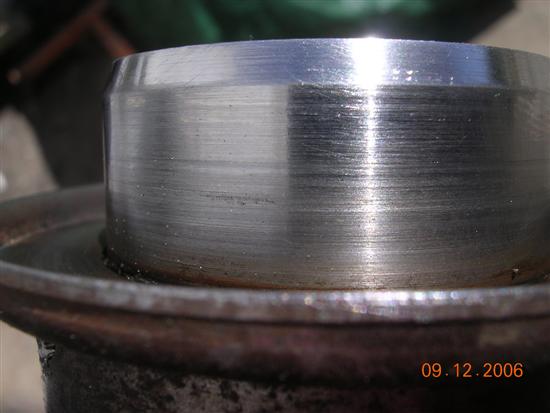 For anyone attempting to do this job with out proper equipment, be
very cautious if you try to separate the parts without knowing what you're
doing. Erik set these up under pressure and walked away for ten minutes
before hearing a loud bang as the units came apart. the answer id not to
force anything beyond reasonable limits and let the press do it's job.
Get a professional to do the press work and save your body from injury.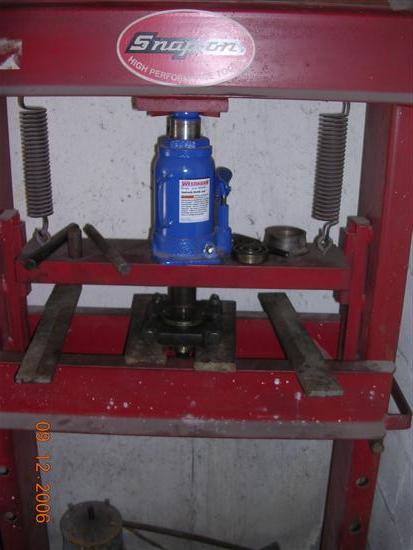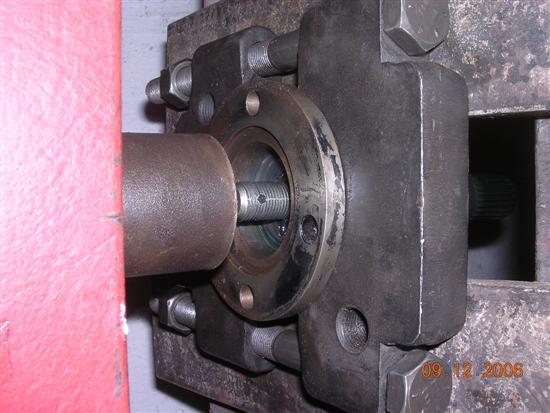 Here's a look at the pinion gear shaft ready to be resealed.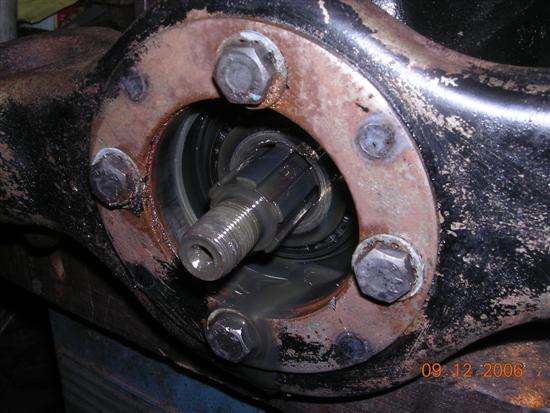 We used a mix of Moss and TRF for the seals. Moss (left) was the bigger and better
seal for the pinion, along with their washer and plastic lock nut and TRF had much
better axle shaft seals. Inner and outer boots were first quality and came from TRF.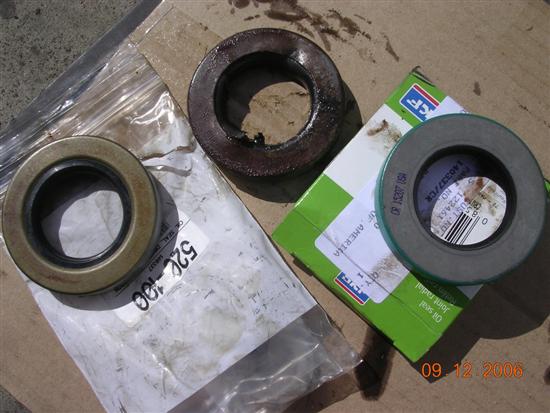 New seal in place with silicone sealer all ready to go back together.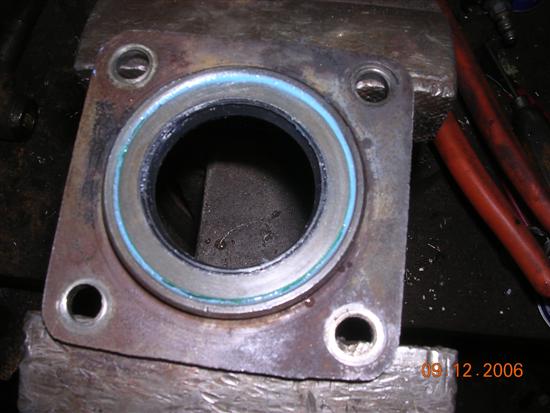 One more item off of the list of future projects and all set to go back in.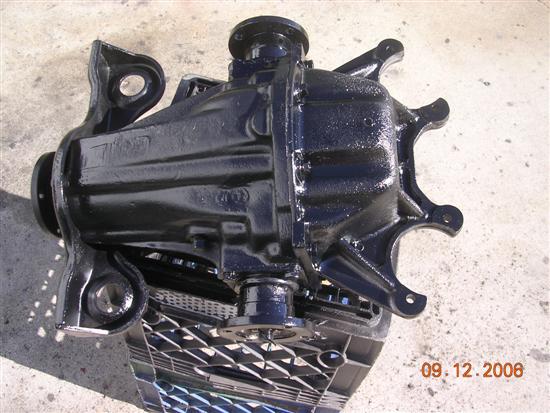 Old shock and links still in, but old spring removed.
Some serious cleaning and painting coming up this winter.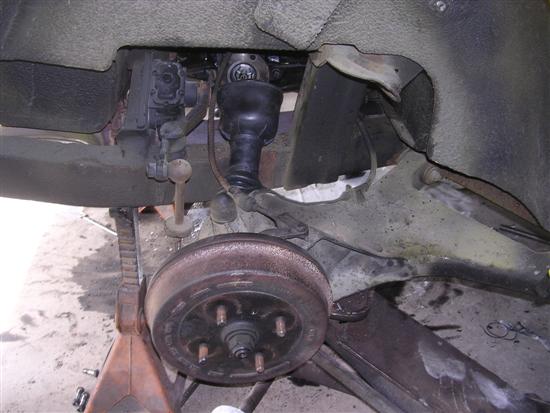 Newly rebuilt lever shocks, TRF coil springs, bushings, link kits and trailing
arm stops installed and we're ready to bolt up axles. My red paint on
shocks, but they do come back primed.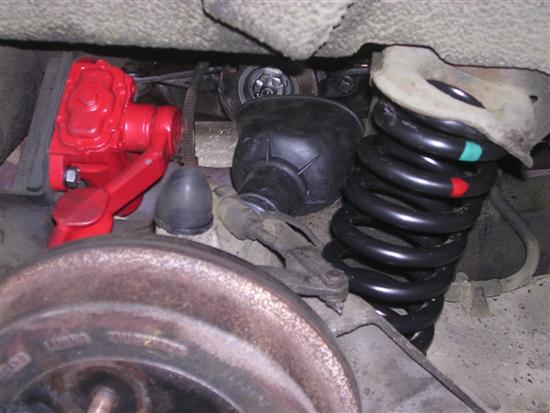 Another fine job, done by
hermajestysauto@gmail.com