These are several views of how a TR6 transmission looks like after removing the complete
interior and getting it ready to come out of the car.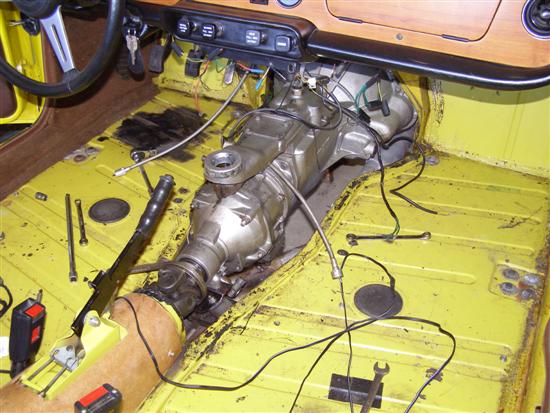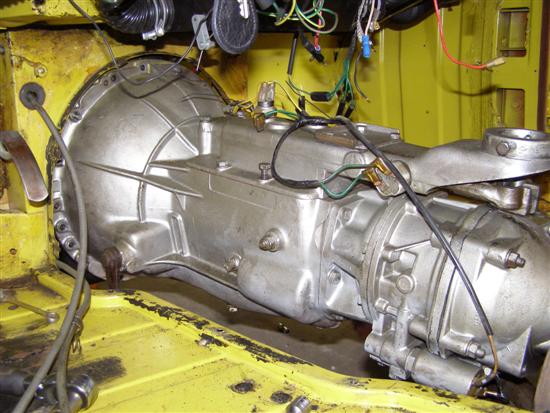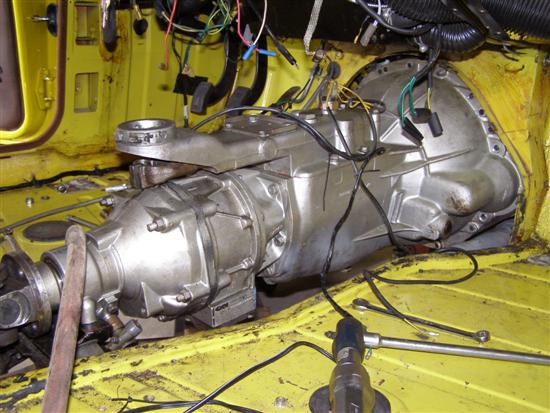 Here's Mr. Transmission, out of the car, sitting all alone waiting to go back in.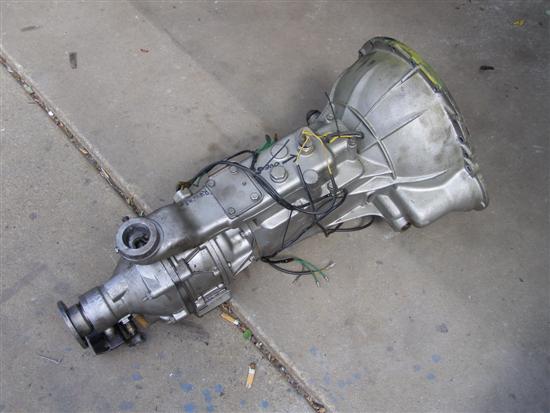 Next you will see the Borg & Beck pressure plate on the flywheel.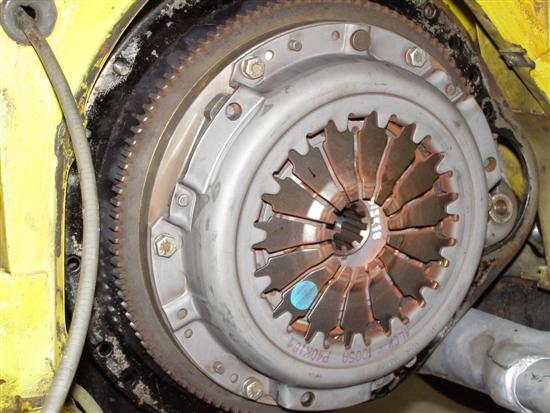 Note all of the rust? That's caused by metal being ground off of the face
of the fingers of the pressure plate and the contact side of the Gunst bearing.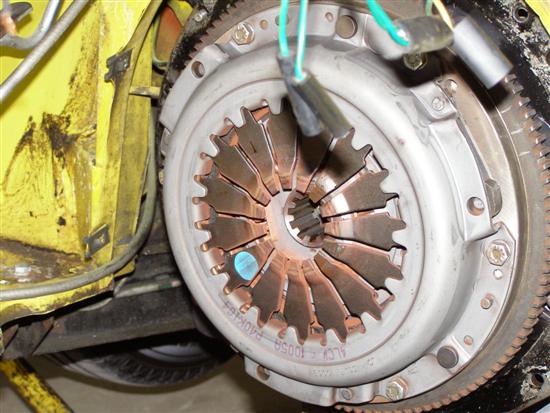 Why so, you may ask? Because, for whatever reason, the Gunst bearing will
not turn freely with the pressure plate. Rather it will sit stationary, riding against
it, causingthe metal to be scraped off and producing a very loud constant squeal
unless the clutch pedal is depressed to about 1/3 of it's travel down or back up again.
Here is the bearing on the cross-shaft assembly waiting to be removed.
Please note the surface wear after only 800 miles, most of which were done on the highway.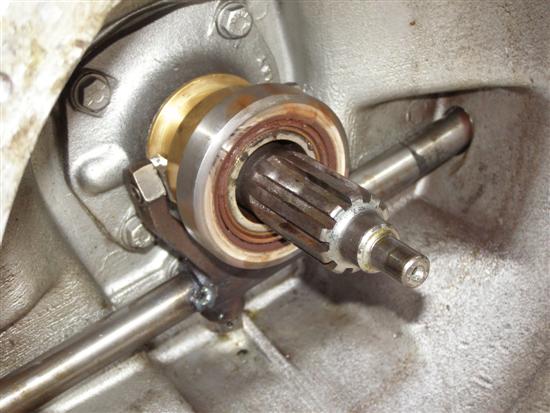 This is another view of the bearing and the wear caused by friction between the metals.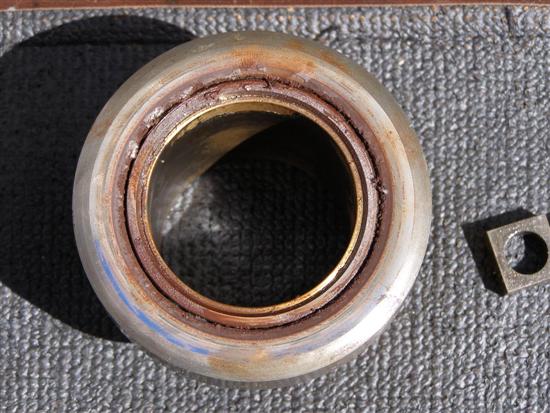 This is the pressure plate and the fingers are showing signs of metal fatigue already.
Excessive wear at low mileage, coupled with the bluing affect of the steel
from the constant heat would have led to early failure at the worst possible time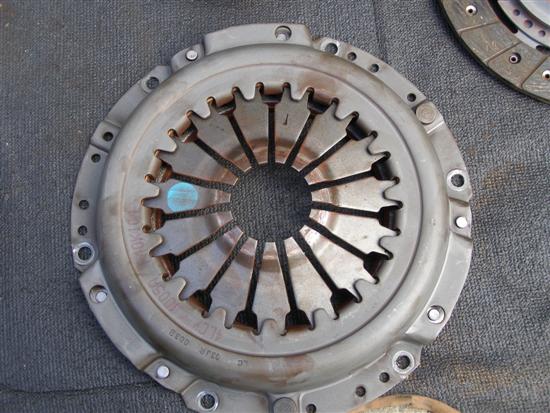 Another close up of the wear from the non spinning Gunst bearing.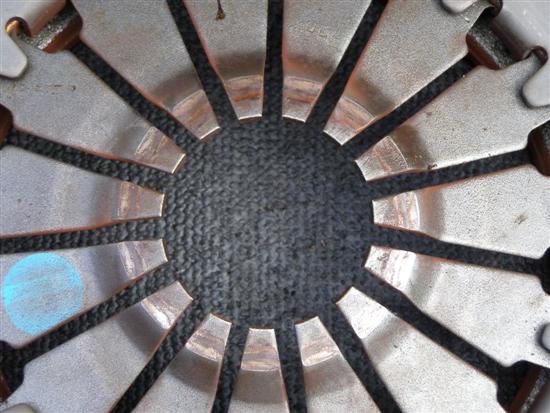 This is the other side of the pressure plate and the clutch disk that was
removed , just to show how conservatively the car has been driven.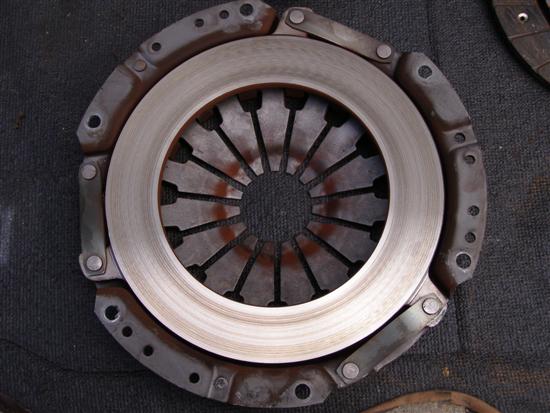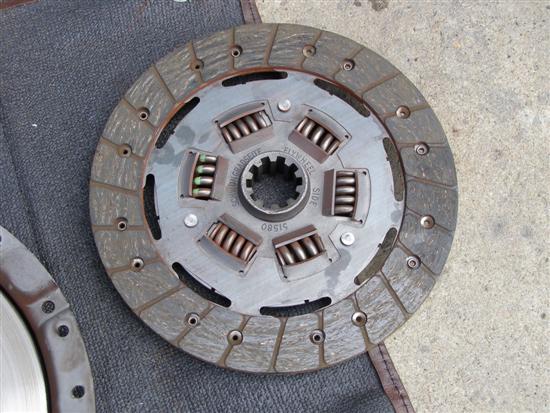 Finally, the new TRF Magic Clutch Kit meets old parts on the way out.
I have already installed the new cross shaft, fork and shaft bushings.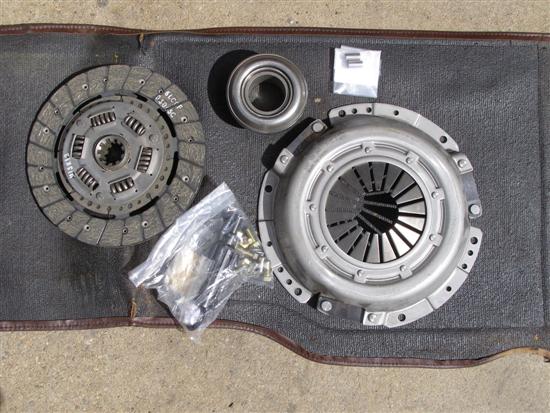 Notice the size of the Land Cruiser T/O bearing on the left compared to the
Gunst on the right. Dave and Charles from TRF carefully chose the mating parts for
the TRF Magic Clutch kits and have been successfully selling them for several years.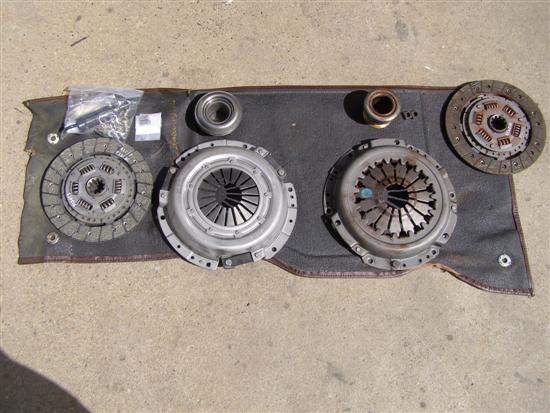 Finally, the new magic clutch assembly installed and awaiting reassembly.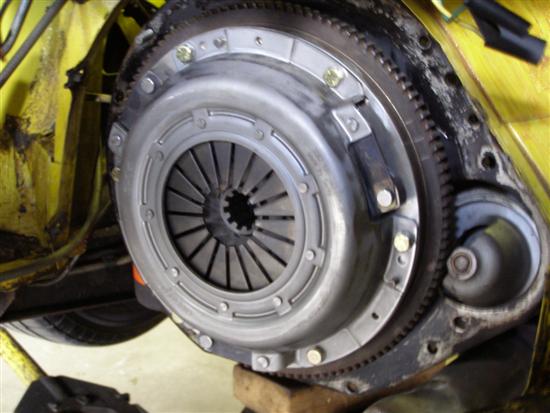 All back together and waiting for the new carpeting. Any marks, bared metal or surface rust has been removed, the pan completely cleaned and all spots of concern sealed with POR15, then coated a second time to insure no problems in the future.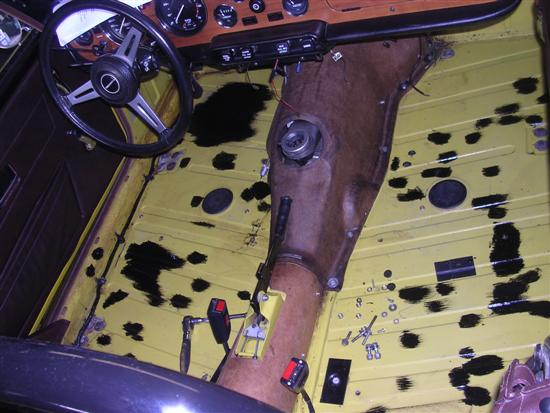 Next stop, new carpet installation....
hermajestysauto@gmail.com