Shawn Loeske, who designed this rack has given me permission to post it here.. I have added a link to
a pdf file for those who want to download it for future reference to use building one for yourself.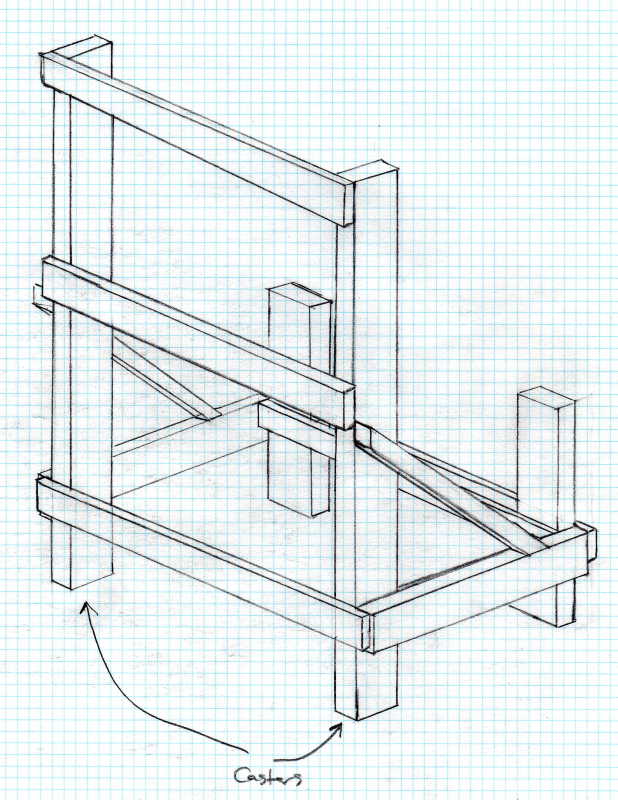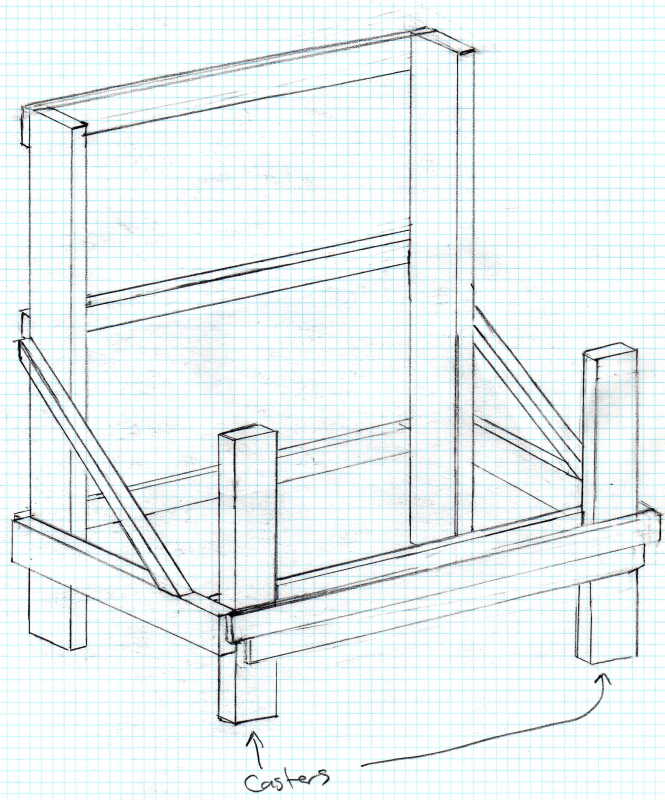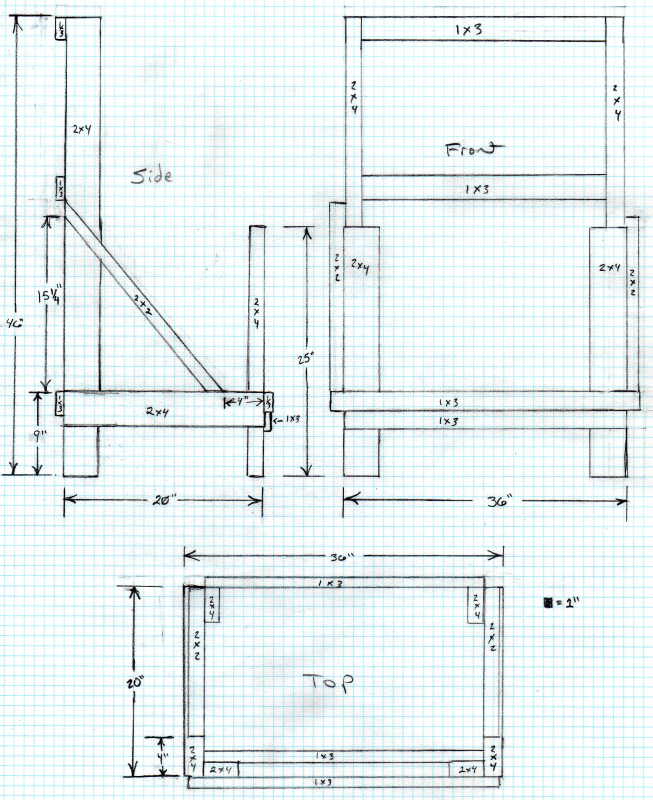 An additional UPDATE 3/11/10.
The side panels shown on mine in the pictures below are not on Shawn's original plan above and are my extra idea.
The idea is good for strength, but they need moved to the INSIDE, not installed as I did on the outside. Please see pic below.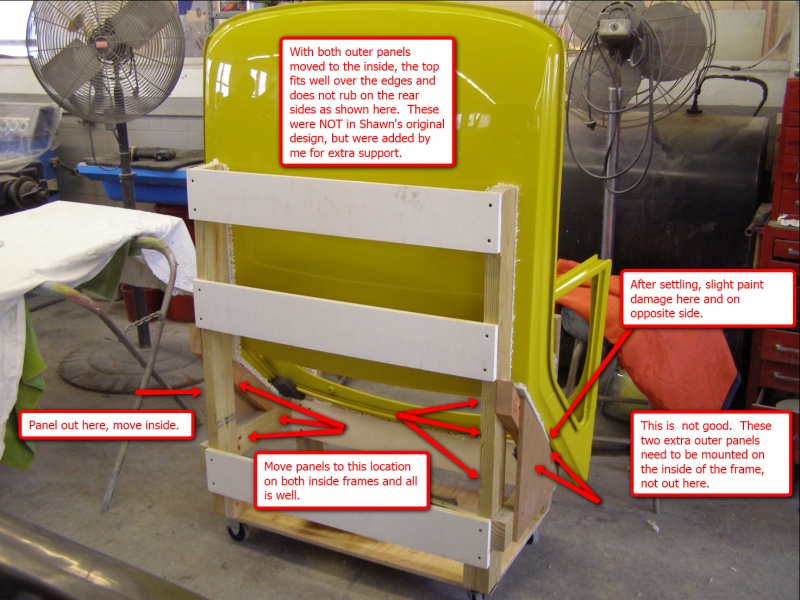 And the link to a downloadable pdf:
I have added a few modification of my own to allow for the larger casters and to make it a bit more stable when being moved around.
This one involves a 36" X 20" piece of 5/8" plywood screwed to the bottom of the framework.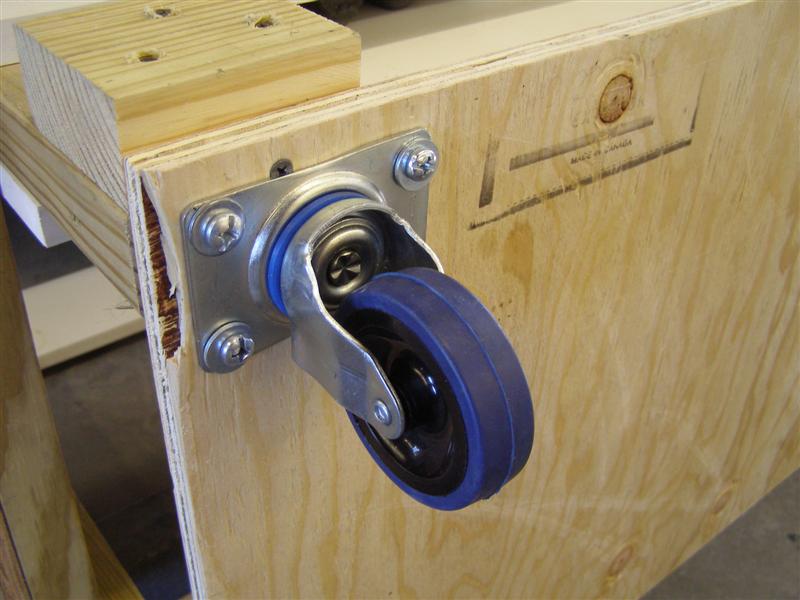 That gives me steering on one side and straight axles on the other. The whole unit is sturdier too.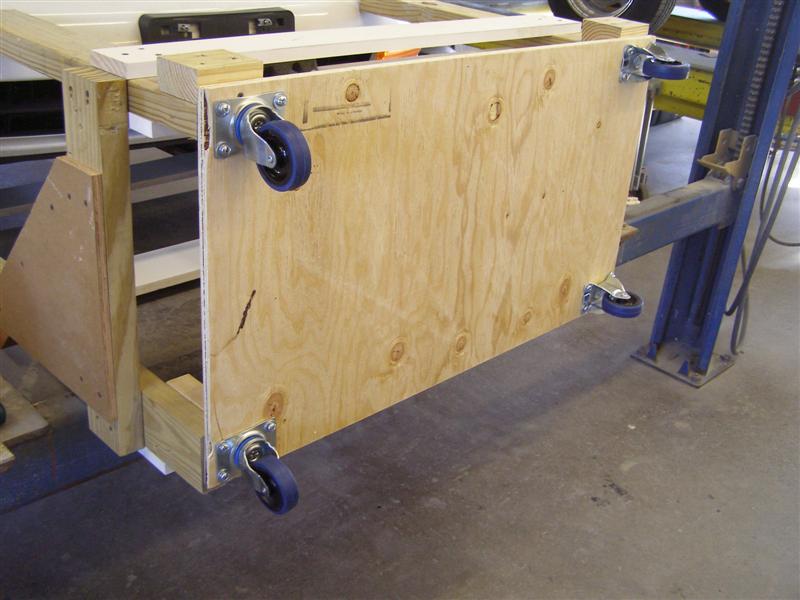 Now the carpet comes next, but the new shelf on the bottom is a bonus for storing the attaching parts where I can't lose them.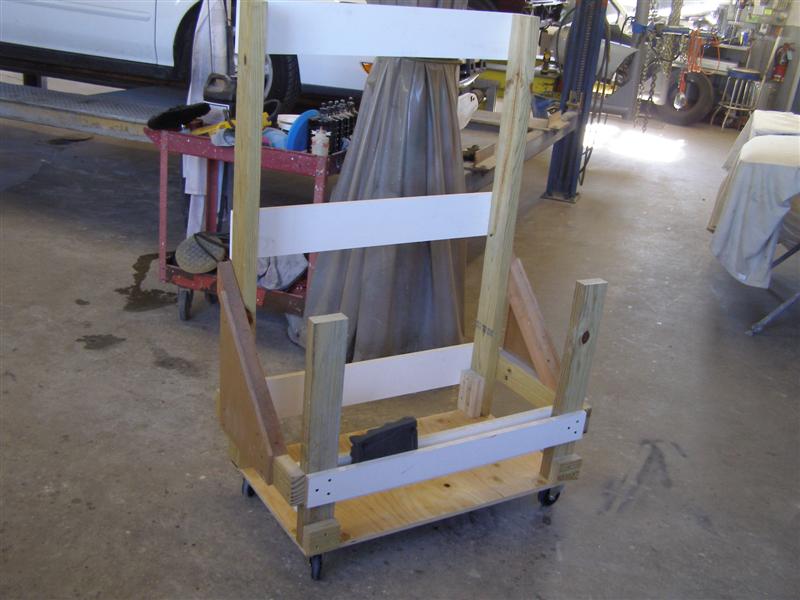 Custom carpet pads, ala' Allan.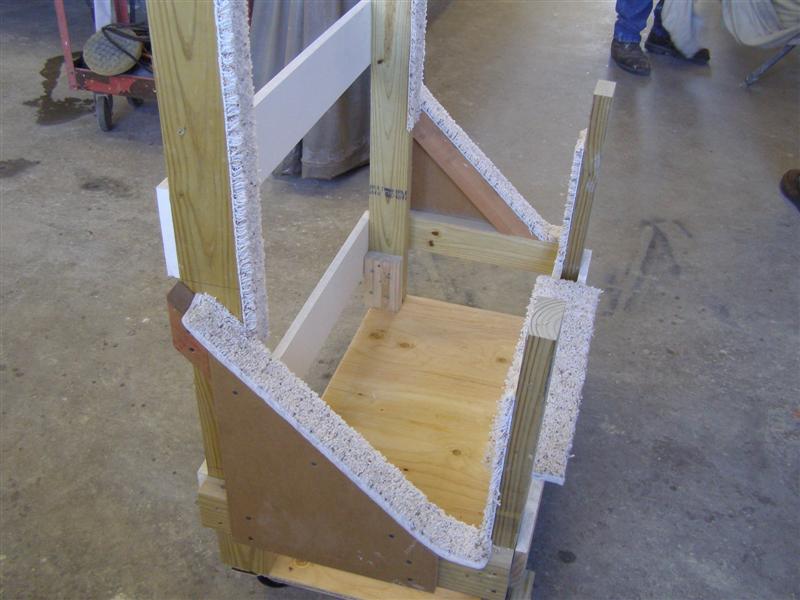 Home for a while. Nice and stable and easy to steer around.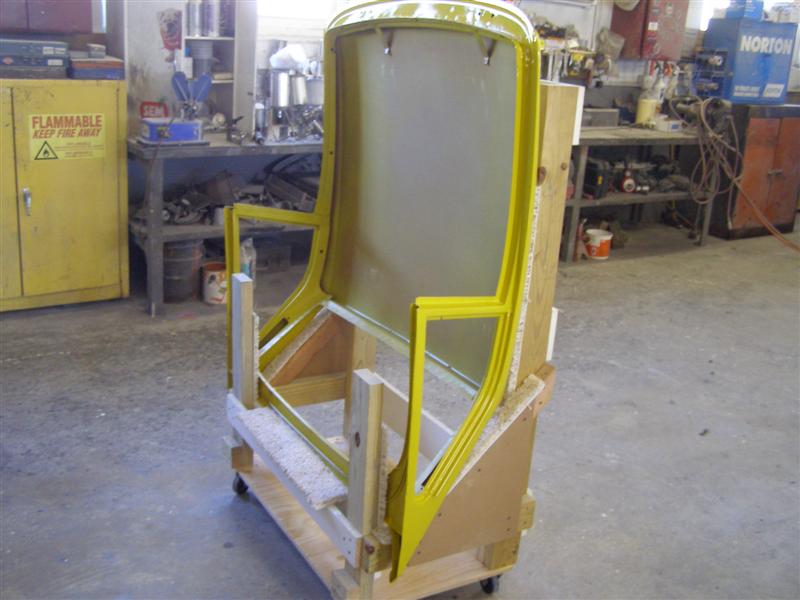 As I wheel this around, something about this seems a bit top heavy, so.......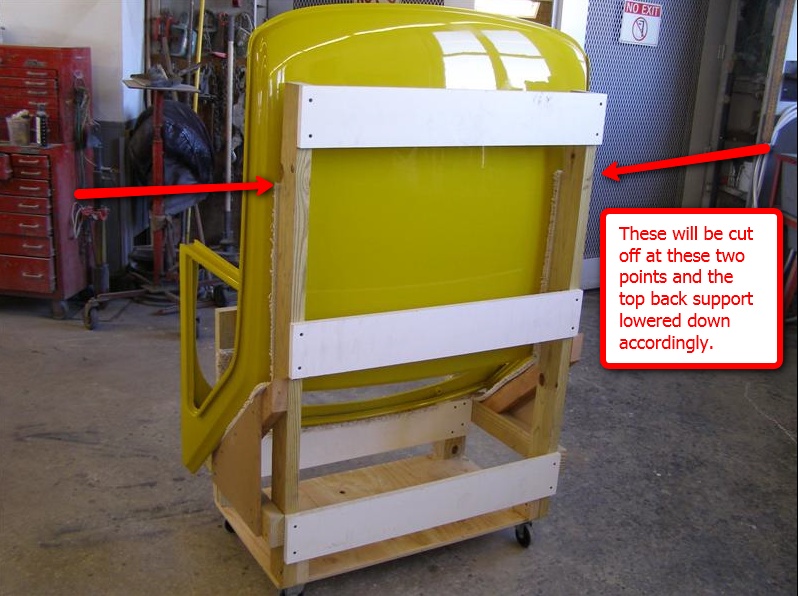 Another modification to Shawn's design. A simple reduction in height by shortening the uprights.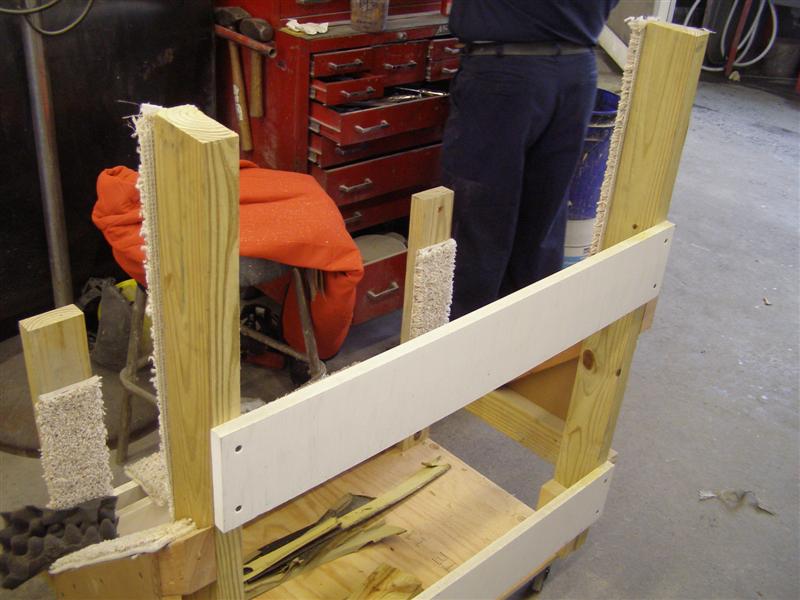 The crown of the top tapers away from the stand at this point, so we cut the excess off to lower the center of gravity.
I suppose this is subjective and could be a matter of taste and comfort in how you move it about in your storage area.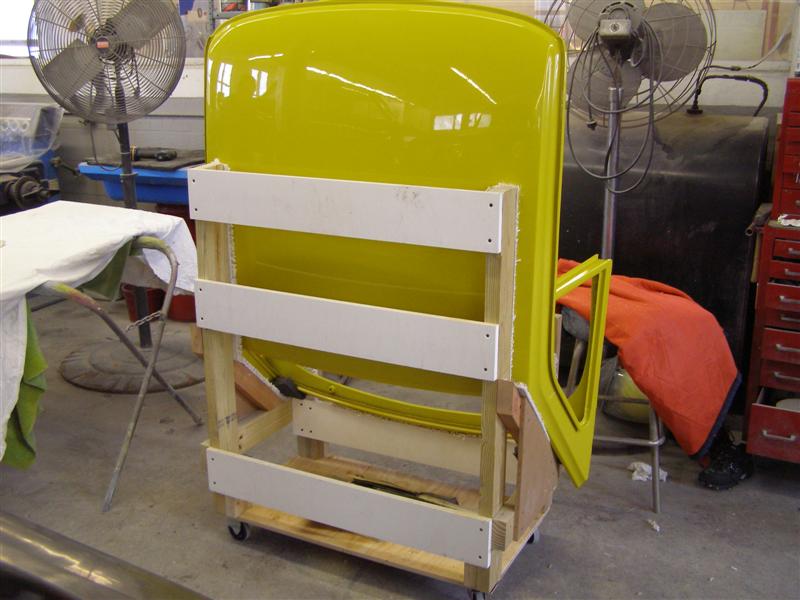 Once again, as shown in the beginning, the panel modification needed to make this right.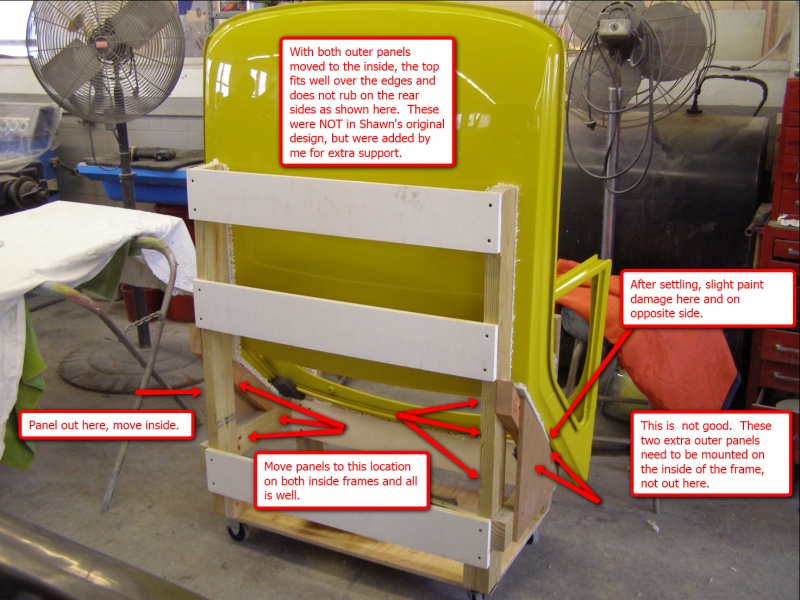 That should do it!