Newly plated bumpers and a complete clean up to start out the new year.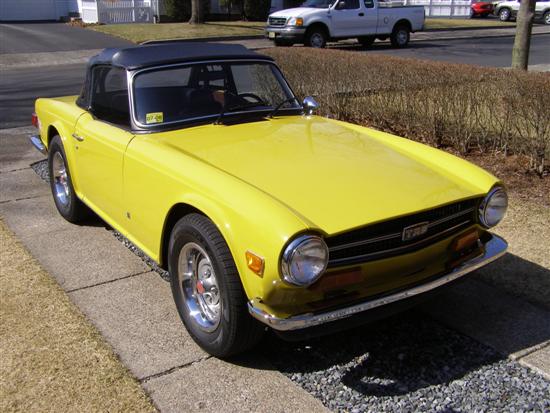 The grass is still brown, but the sun is getting warmer every day.....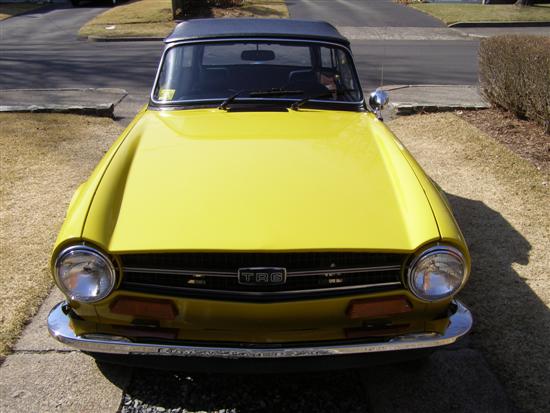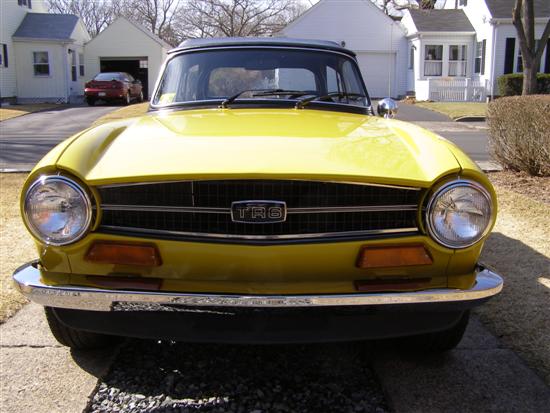 The triple plate process used by NuChrome makes the bumpers look great.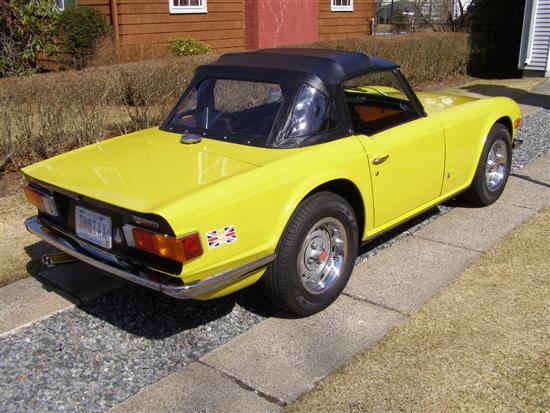 A few side views......I don't miss those big bumper over riders at all!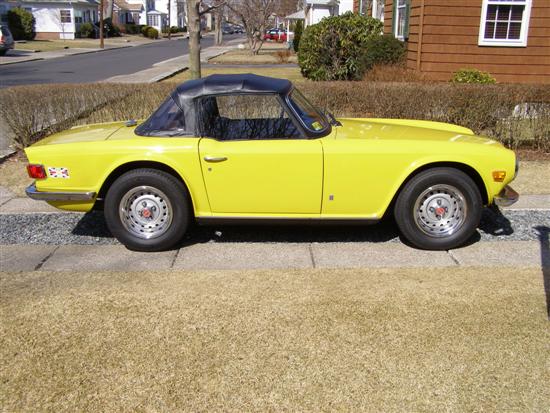 The back bumper came out great as well. NuChrome does great work.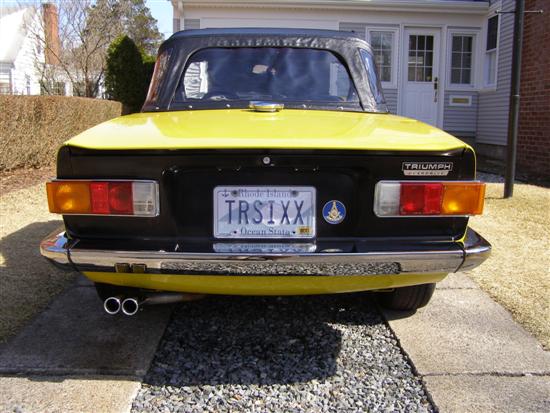 The time for putting the top down is getting closer.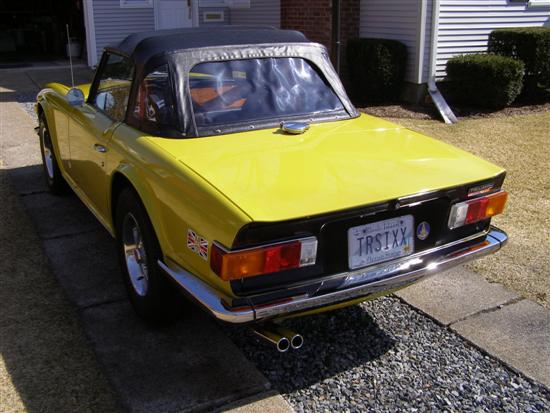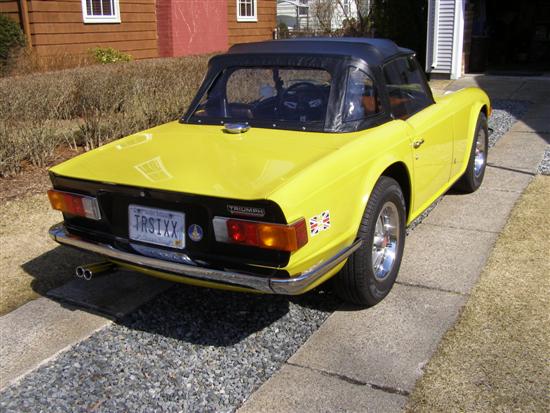 I converted to triple carbs in April, 2007.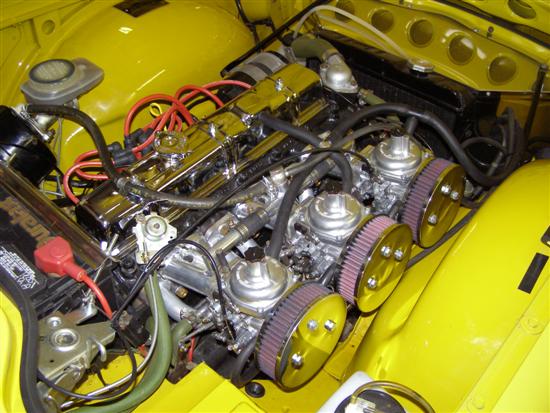 This made a big difference in power and acceleration and it ran well
prior to the conversion. Time for nice weather to really try it out.