All that remains is a little line and faded paint to cleanup before installing the repainted frame.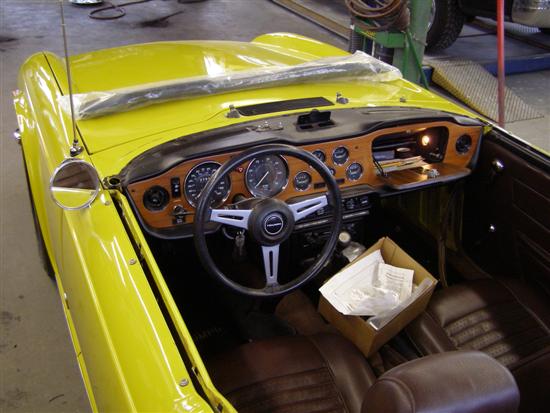 New dash pad ready to go in. Alan won again on this decision, stay with good original.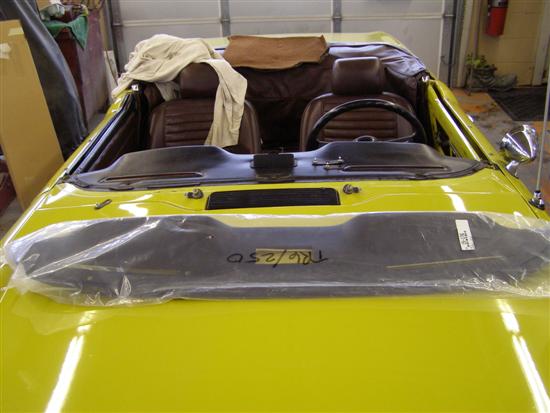 Jose is getting the frame prepped for primer before Allan paints it and installs new glass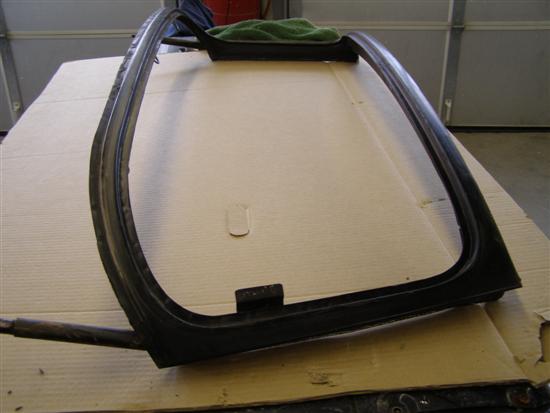 Well, I knew he was very good, but he's also very fast. This is just after 5:00PM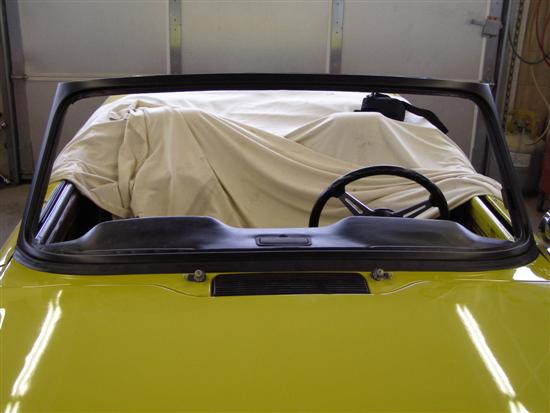 A great job with the weather-stripping and matte finish to match original color and texture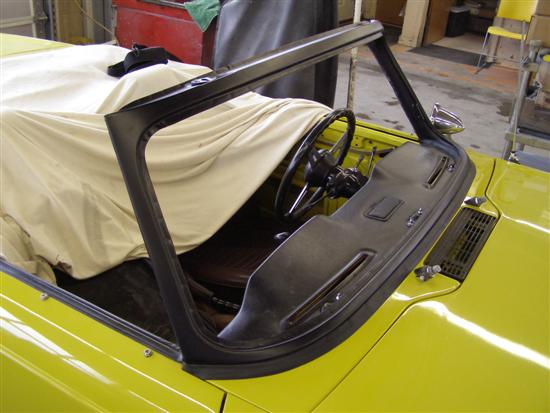 Alan also buffed up the tonneau cover pins and painted the hold down brackets - details, details!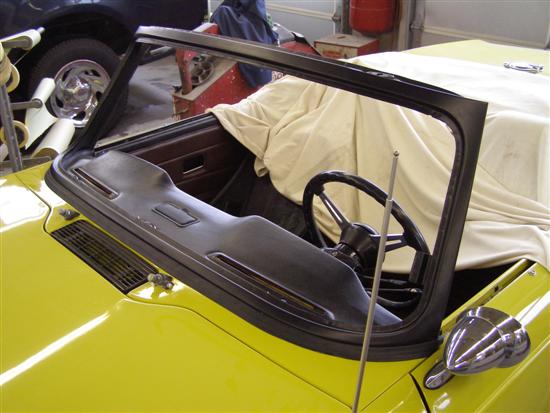 Check it out! Instant glass thanks to Allan and the boys.............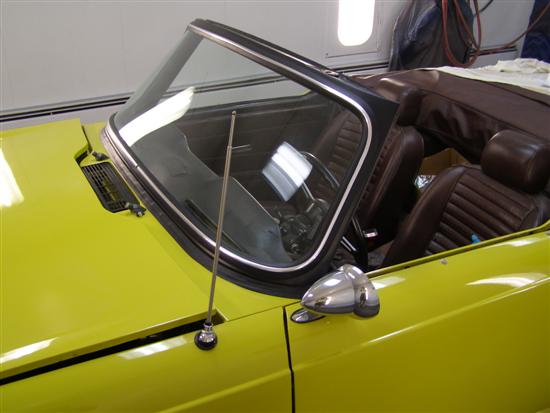 These guys really do great work.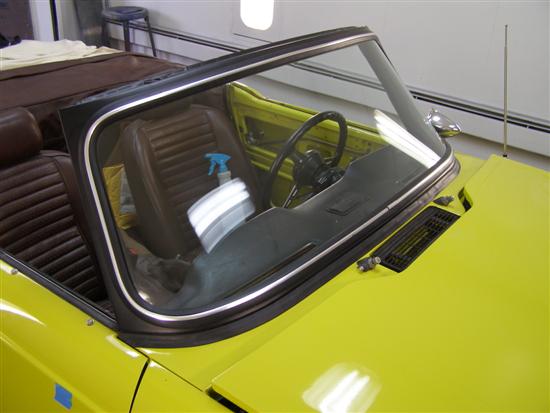 And with the mirror, visor brackets and new stainless top cover, the windshield is finished.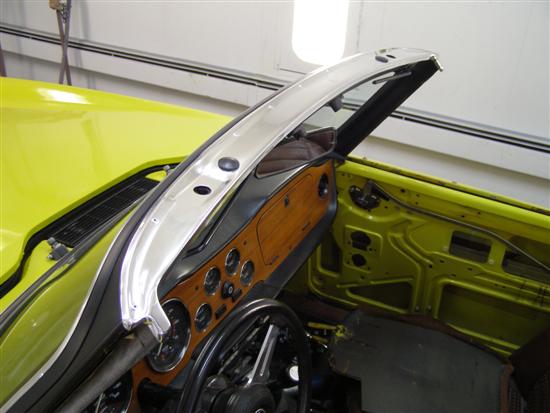 Now it's time to install the door hardware and glasses since the doors are now painted.
After installing new glass, regulator and channels and all new weather-strips,
Alan made sure that a new vapor barrier went in where there was none originally.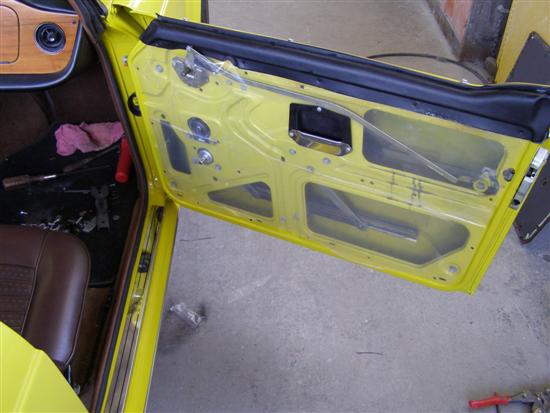 As you can see, I highly recommend the services of Allan and his crew at:
A&E Auto Body
50 Alden Street
Pawtucket, RI 02861
401-722-2204