This is what we started with. I bought all of these parts on eBay.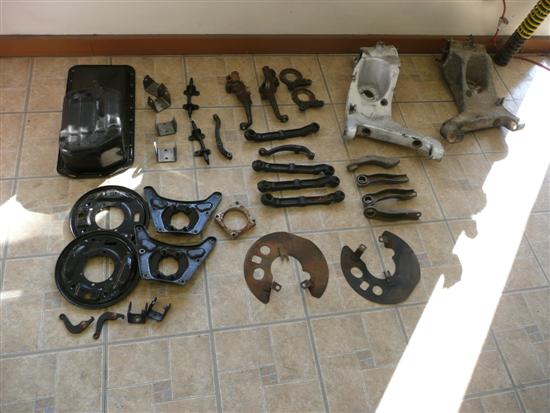 This is what they looked like when Bob was done cleaning,
sandblasting and powder coating the parts.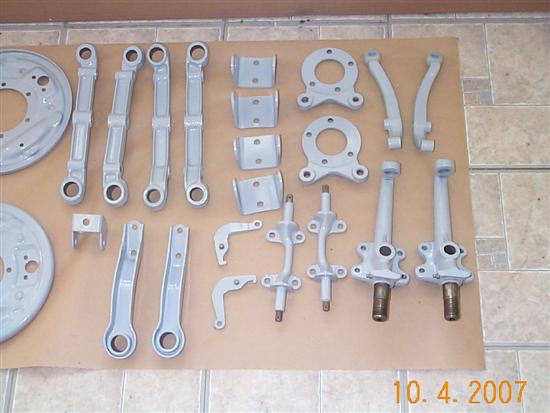 Prior to the sandblasting, Bob strips all grease from the parts.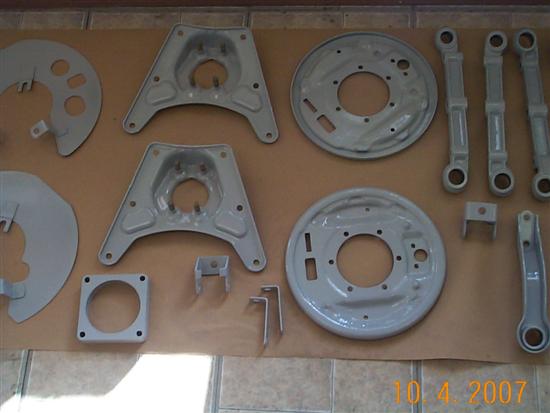 All of these parts will be rethreaded where needed, not because of the
powder, but to insure an easy assembly of a used part.
The result is a durable hard coated surface that is easy to clean.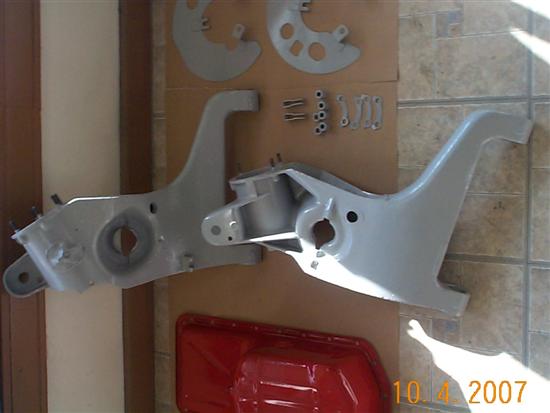 This will add a little color to the bottom with the grey and chassis black.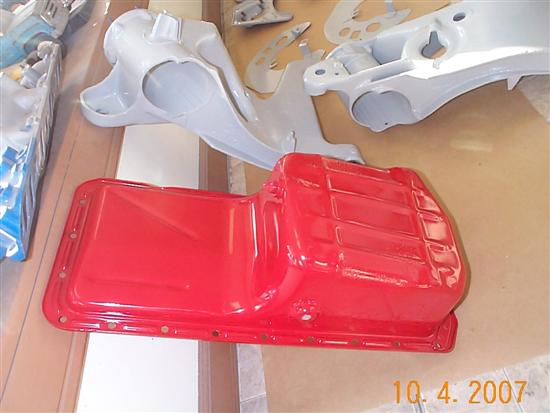 Nice job above on the inside surfaces of the rear trailing arms.
Here's some shots of the parts in process at Cape Cod Powder Coating, Inc.
I think that Bob likes the red more than the grey color.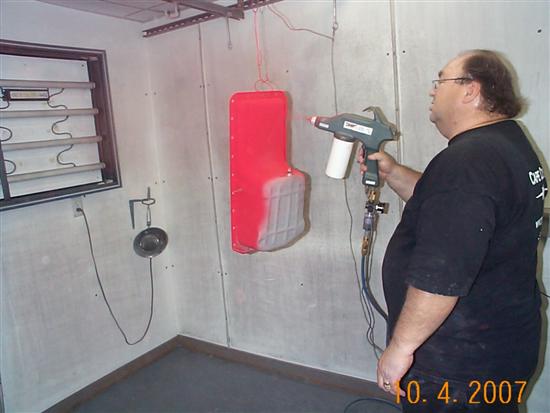 All of the work is done on site and under Bob's control.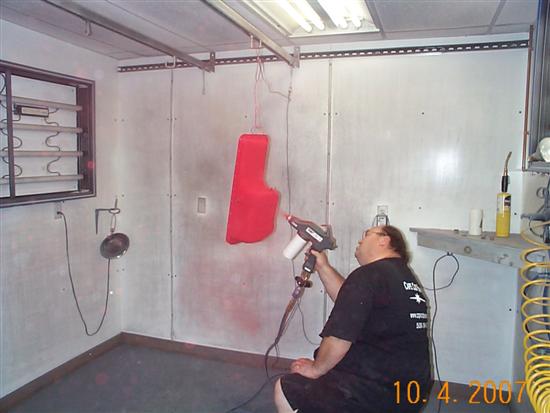 The entire surface finish is removed, down to bare metal, prior to coating.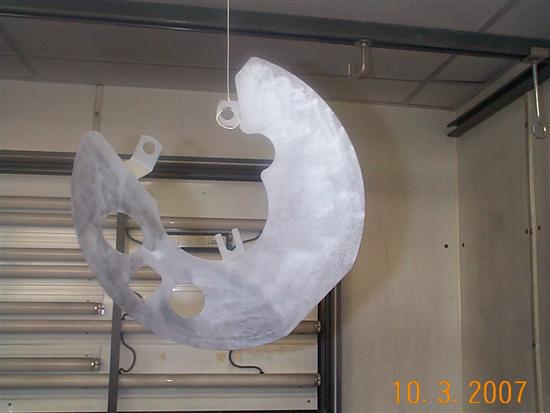 Then the parts are sprayed and baked for the appropriate curing cylce.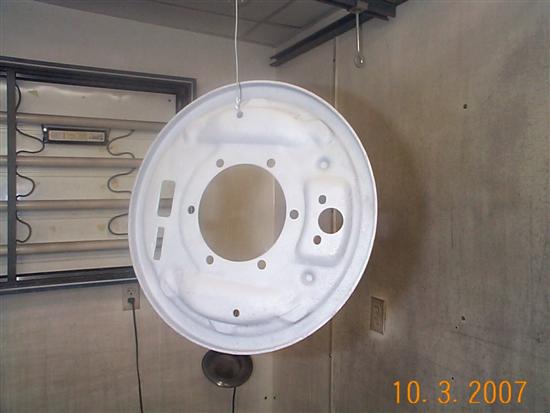 All of the important areas are masked or plugged prior to coating.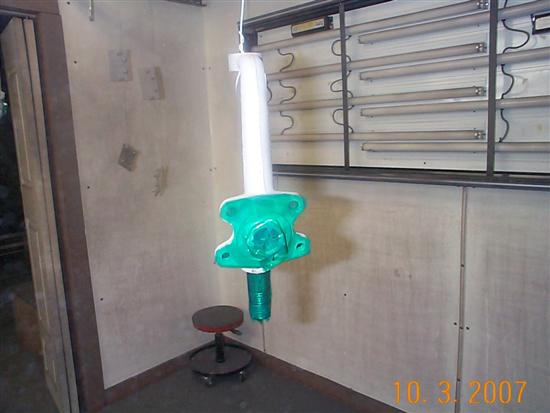 Bearing surfaces of the spindle above and the threads of the shock
bracket mounting studs are covered prior to being sprayed.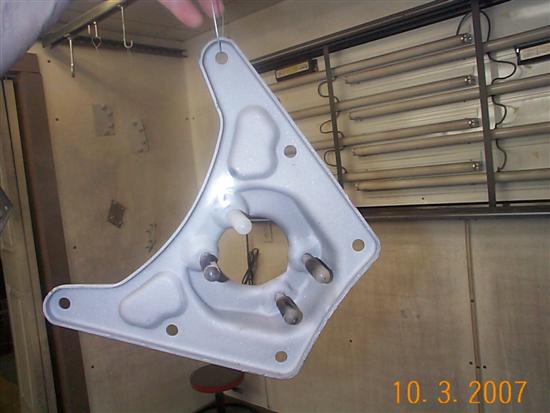 Any area that requires a pressed bushing is cleaned well and then capped.
The internal threads for studs on the arms below are protected as well.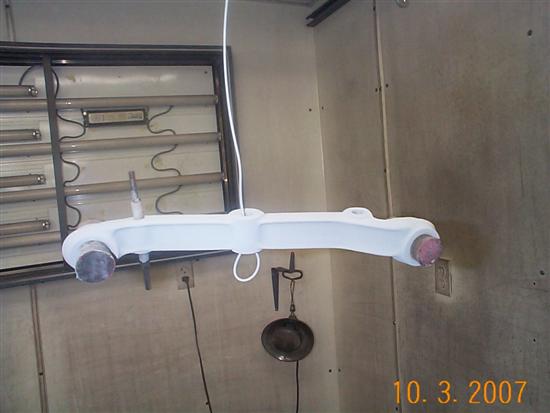 Finally, the baking cycle to cure the powder coating and add the shine.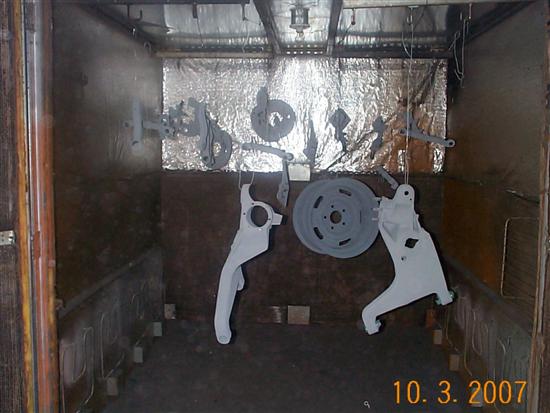 Sadly, Cape Cod Powder Coating is no longer in business as of 2016