The main showroom with a few of the great cars that Charles owns.
This black beauty is his daily driver, mentioned in the weekly email
newsletter that he sends every Thursday evening/Friday morning.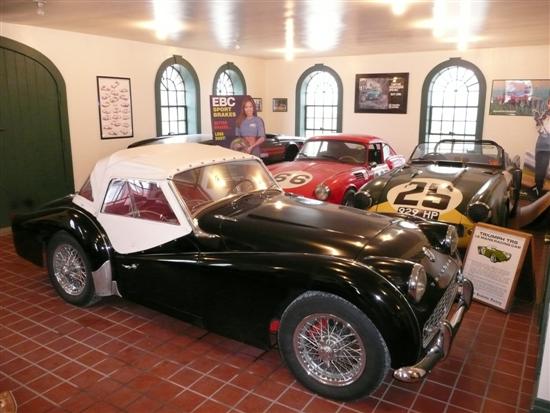 This GT6 would be a ball to get out onto Route 403.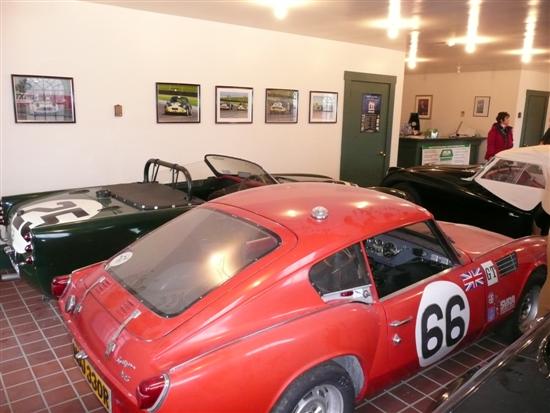 Everyone who's attended a major Triumph event knows about this car.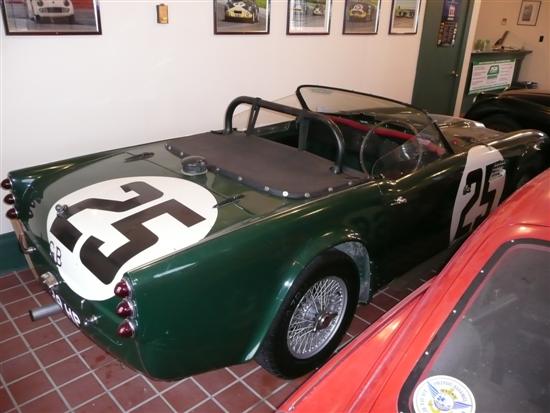 All you need to use and to know when going fast.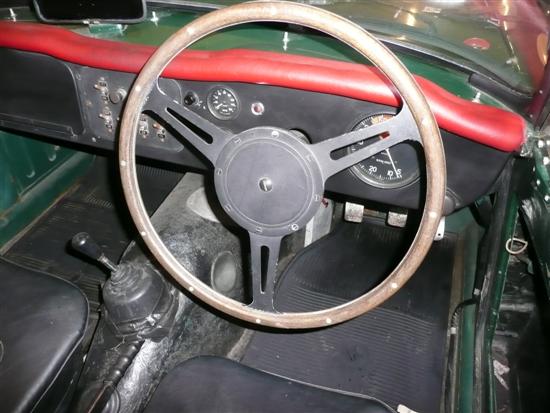 They did not have time to prep the cars, or they would have been gleaming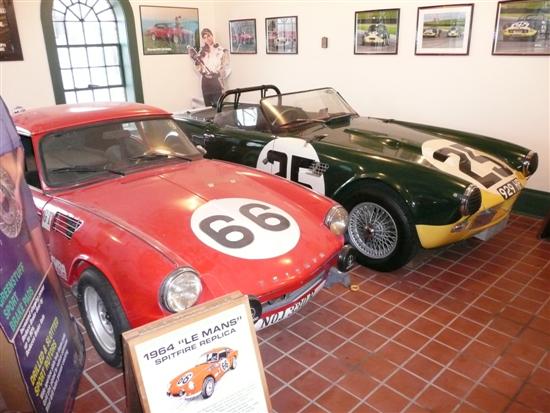 According to Charles, the only time that he doesn't drive this is when
there is salt on the road. I don't drive mine then either, so I understand.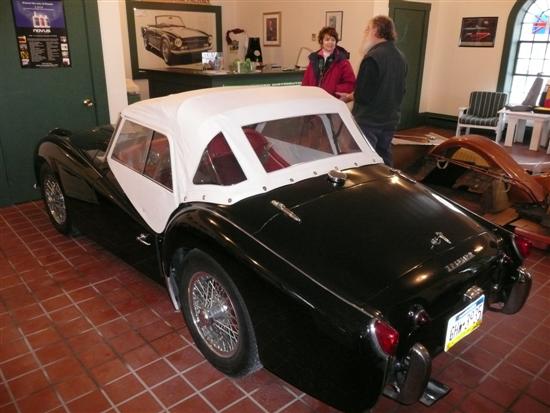 That is one mean looking Triumph.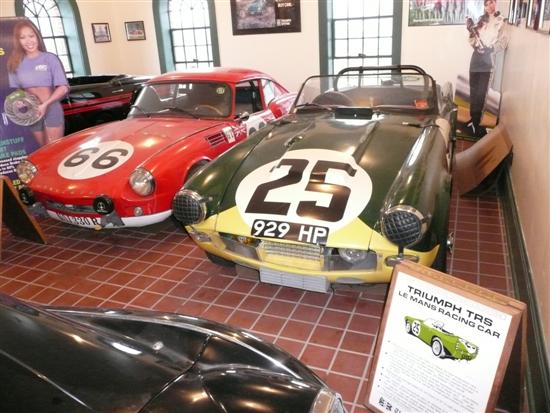 How about adding this to your next list of TR6 resto-parts?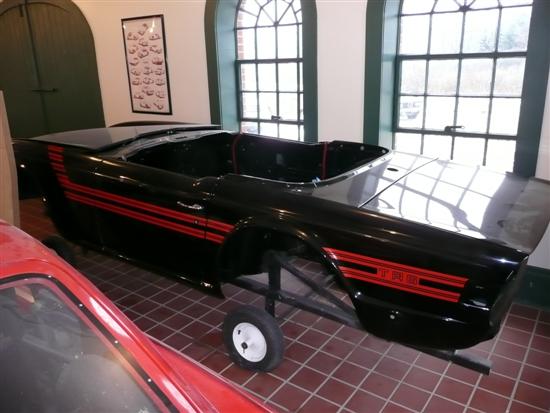 The beginning of the inside tour. My wife really is a good sport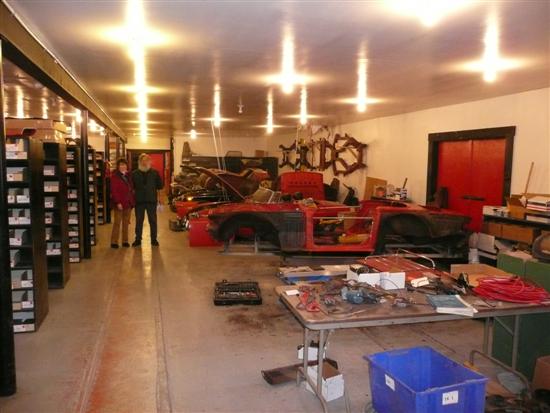 I really could not believe how much inventory they have on hand.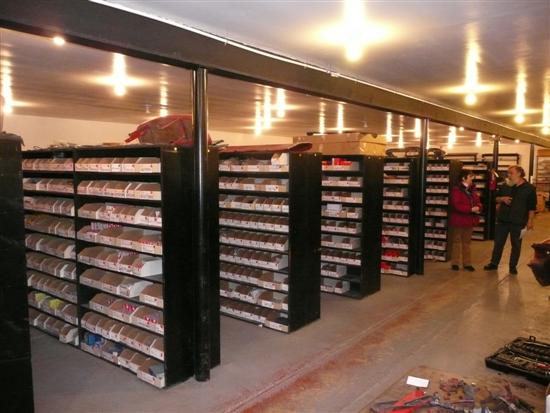 Everything from rotor caps to TR3 seat frames.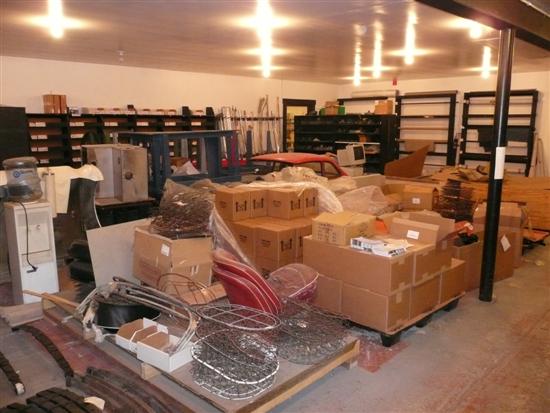 Some guys mount deer or elk. Charles mounts frames.......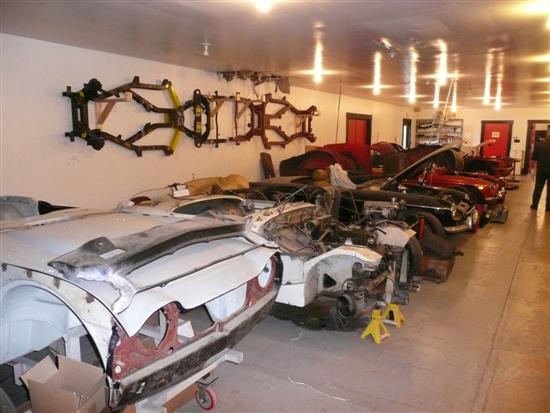 There are cars stored everywhere in here, right along with the new parts.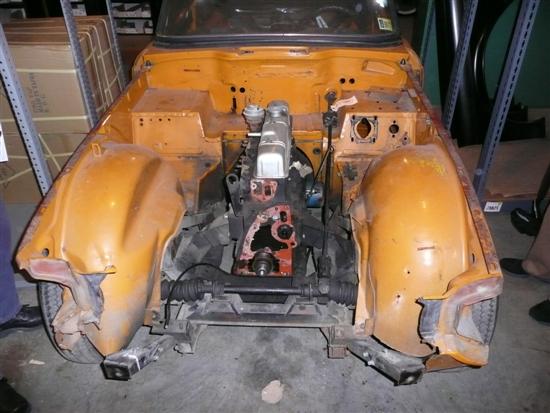 Ever wonder how parts no longer available are redesigned to fit properly?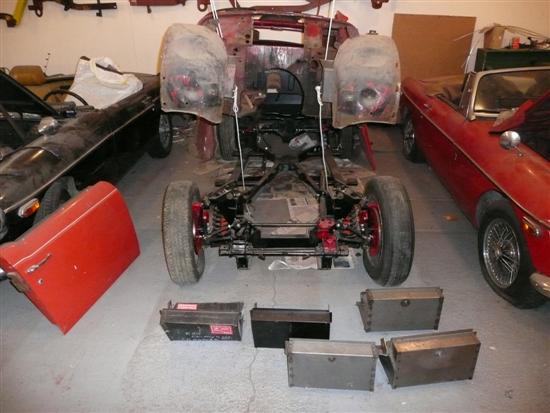 This was not a trophy, per se, but I'm sure that Charles has a reason for it
to be on the wall, along with the other frames and cars below.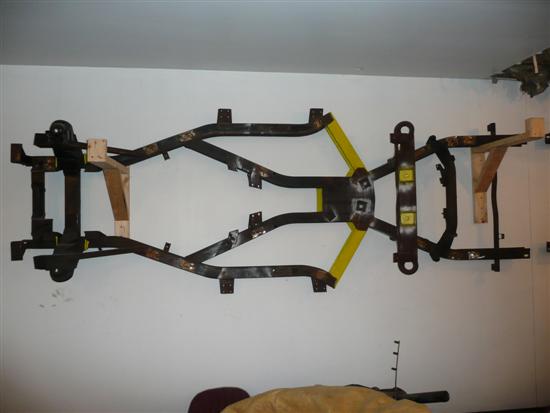 Just another BIG room full of rows and rows of parts.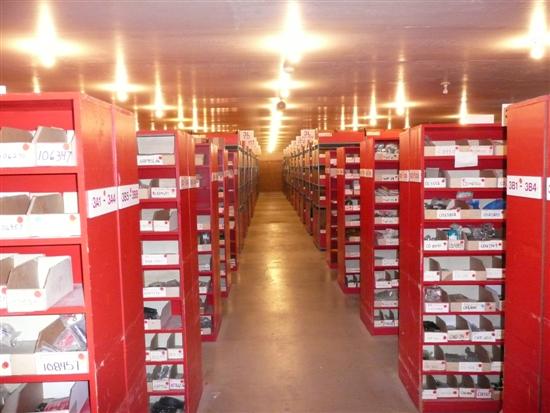 Of course, nothing good happens for any of us until it gets out of here.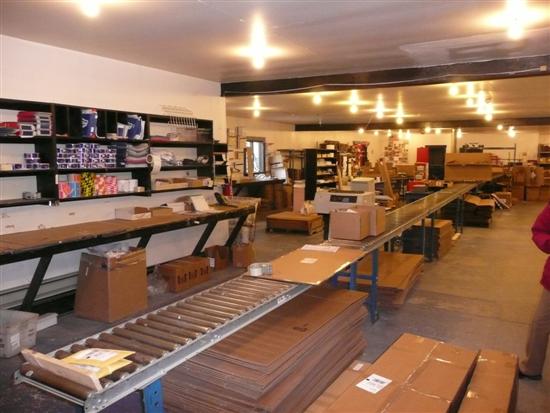 Honey, is this what I really need to be doing this afternoon?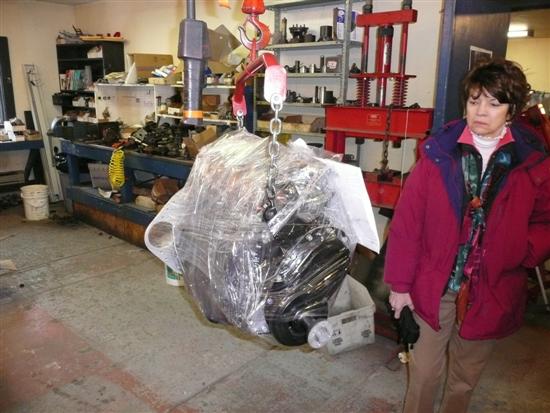 Tom just finished this complete rebuild and was getting this ready to mount
on the crate when I arrived. There will be one happy guy by this Friday.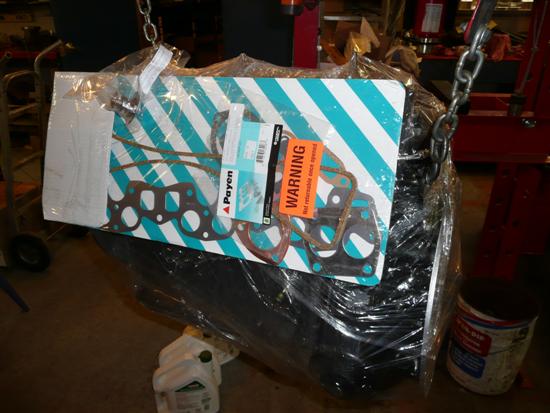 They have a great inventory of spares for the CAR Rebuilding program.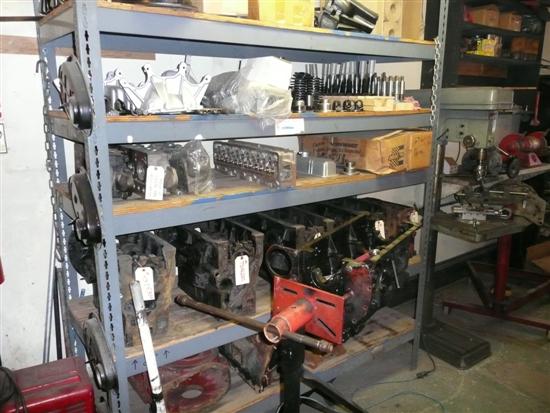 Here's Dave and Tom in the CAR rebuilding shop.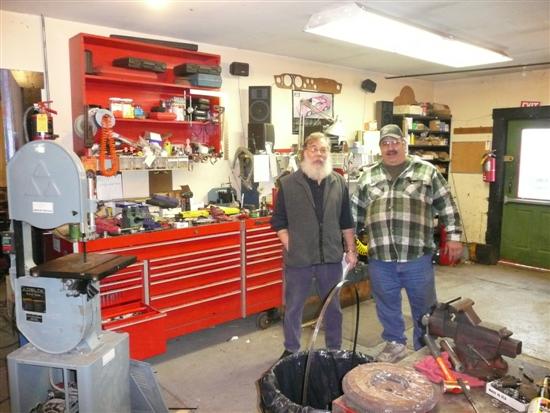 More parts sitting and waiting their turn in the job que.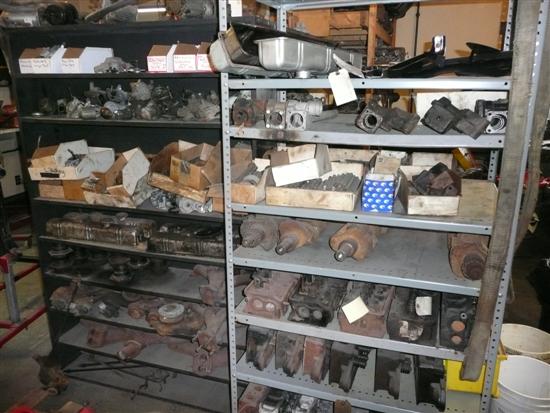 I wondered how many cars could be built from this inventory.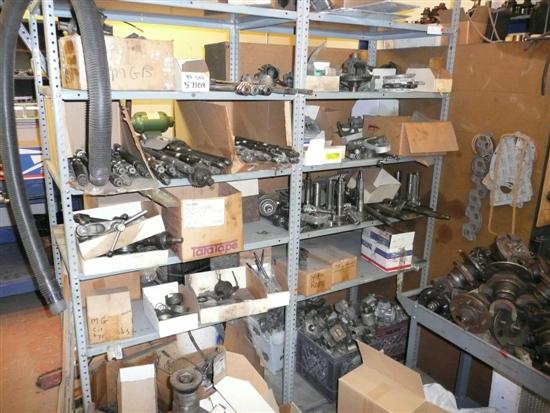 Here's John hard at work in his office.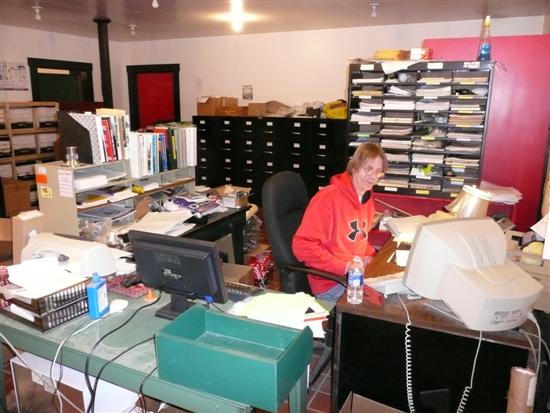 Albert's busy keeping an eye on Dave as he starts showing us the wall.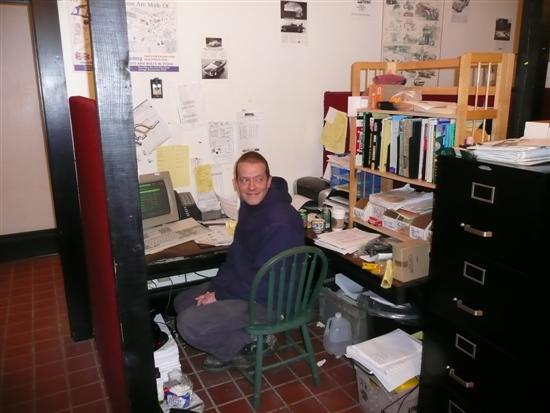 That's Dan in the bottom right and Tim at his desk behind him.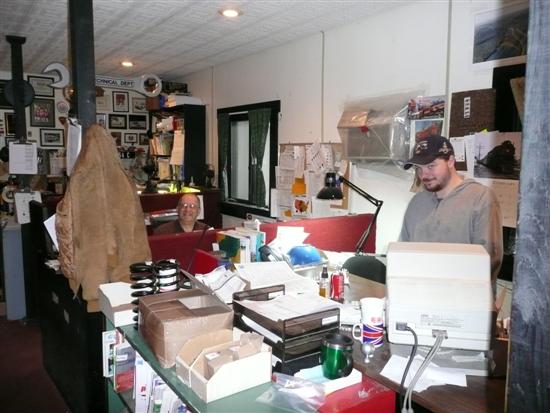 If you ever wondered what it looks like on the other side of the phone,
this is Dave's little slice of Heaven in Armagh, PA.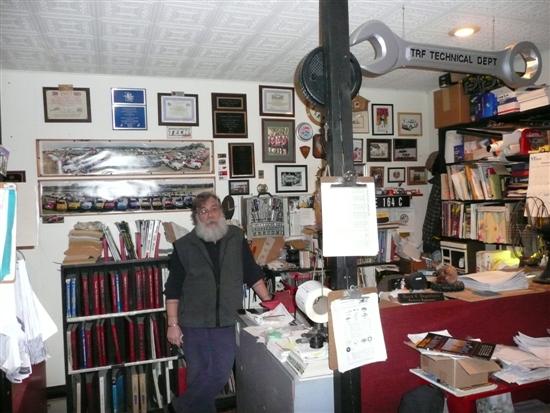 The walls are covered with fascinating memorabilia.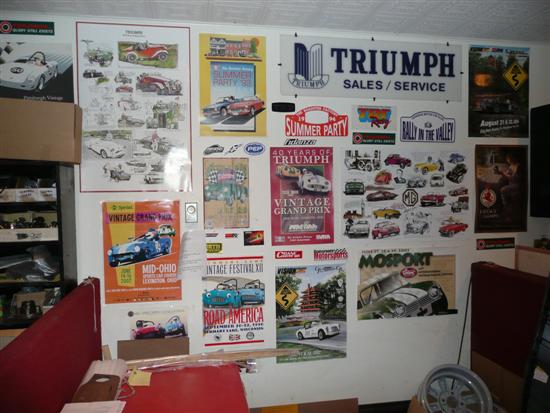 You could spend hours looking at the artwork and reading all of the fine print.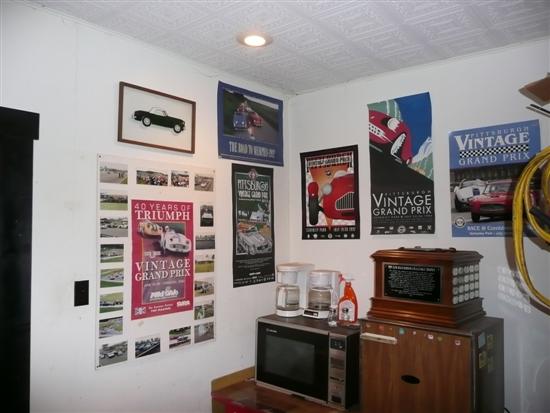 A few shots of some TRF Summer Party's of yesteryear.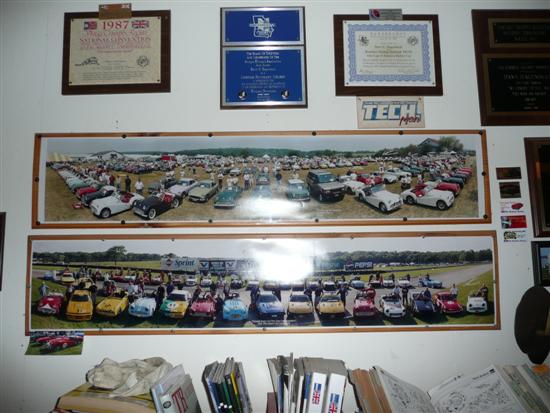 Our thanks to the Runyan family and to all of the TRF employees.
It's nice to know that old fashioned courtesy to customers has not gone out of style.
February 8th, 2008