These are two of the first units made and are different for a reason. The unit on the left is what everyone will get for the turn signal
indicator bulb replacement. You simply pull out the indicator light socket from the speedometer, unscrew the bulb, screw this unit
in and push the front section into the hole formerly occupied by the turn signal bulb socket. The LED is nice and bright even in the sun.
The unit in the middle, is a test unit to replace the bulb in the oil light with a beeper that will come on if the oil pressure drops.
The unit on the right is a test replacement LED only. Not for production at this time.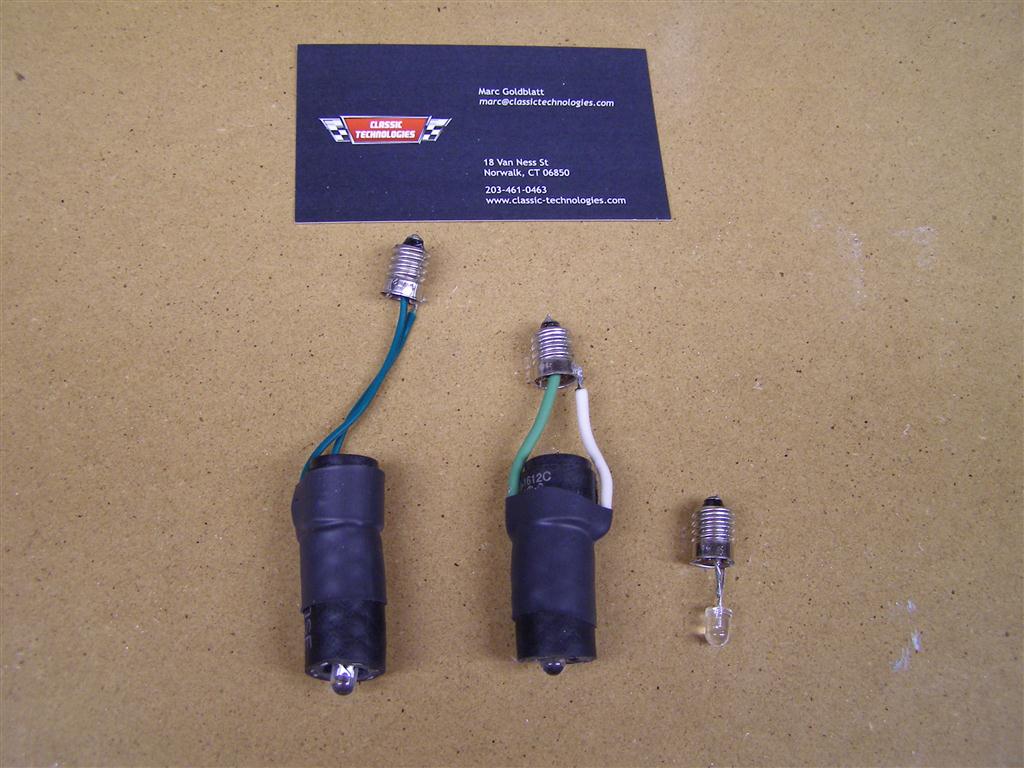 This is a side view of the T/S unit and you can see how the heat shrink acts as a stop for the depth of the insertion.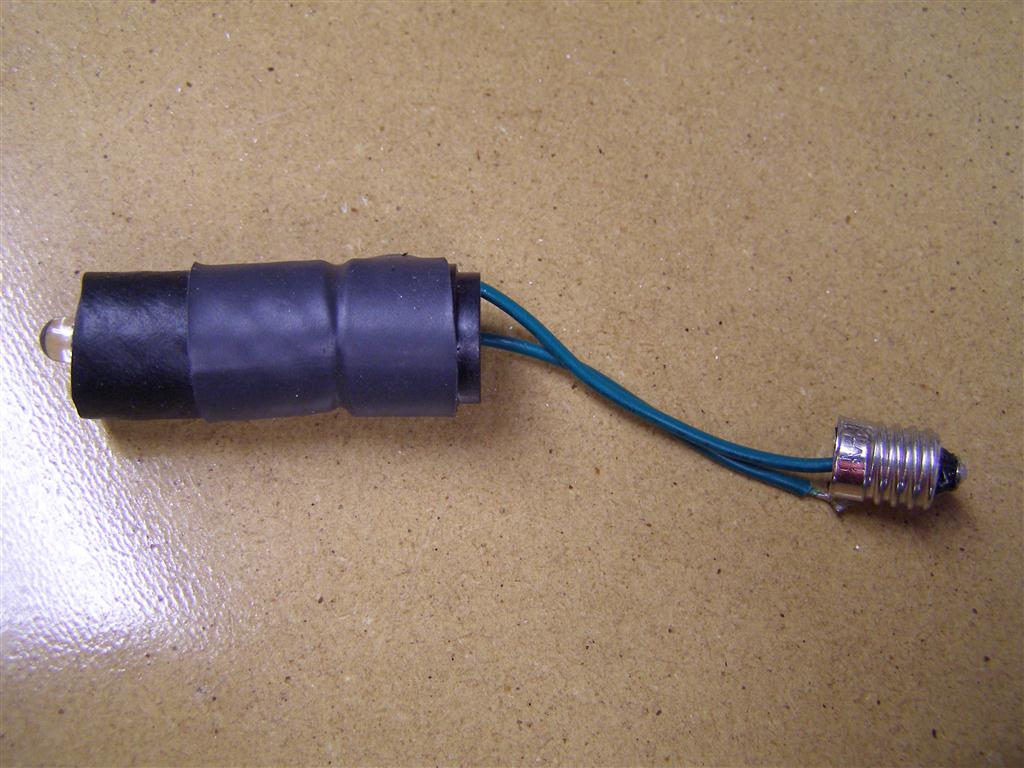 This hose acts as an insulator and is the perfect size to fit snugly into the speedometer housing and brings the LED right up to the lens.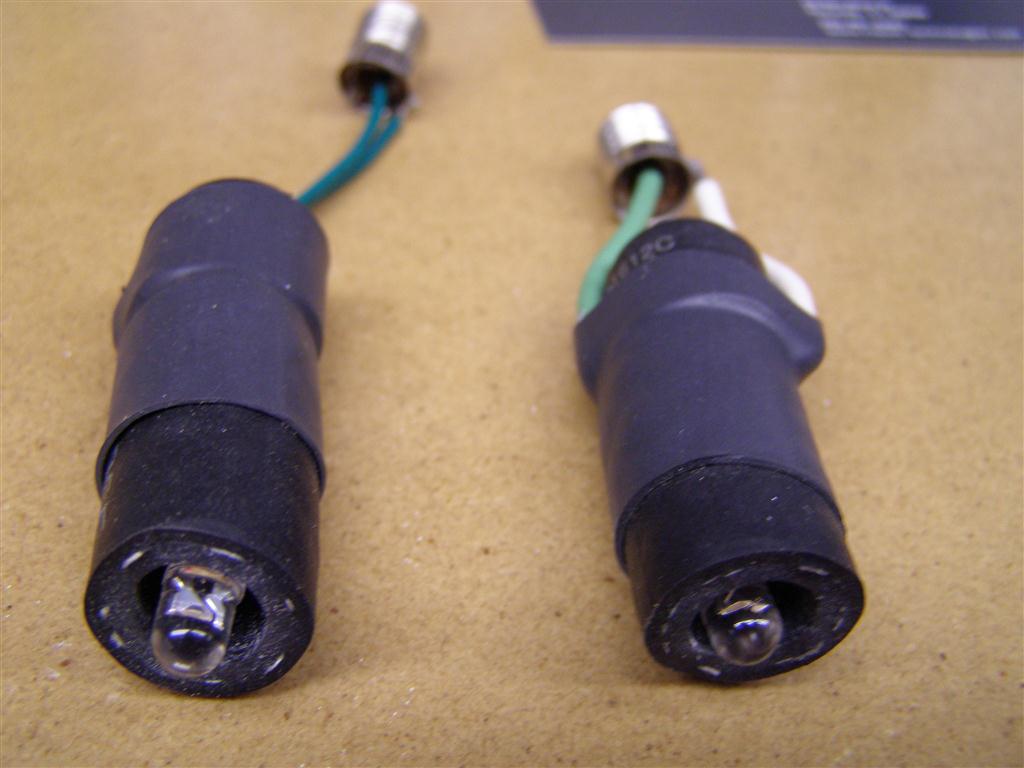 I have some spare speedometer parts, so this shows how well they will slide right in. If you do order one for the oil, remember it is on
the tachometer, as the blue high beam indicator is on the speedometer with the amber turn signal indicator lens.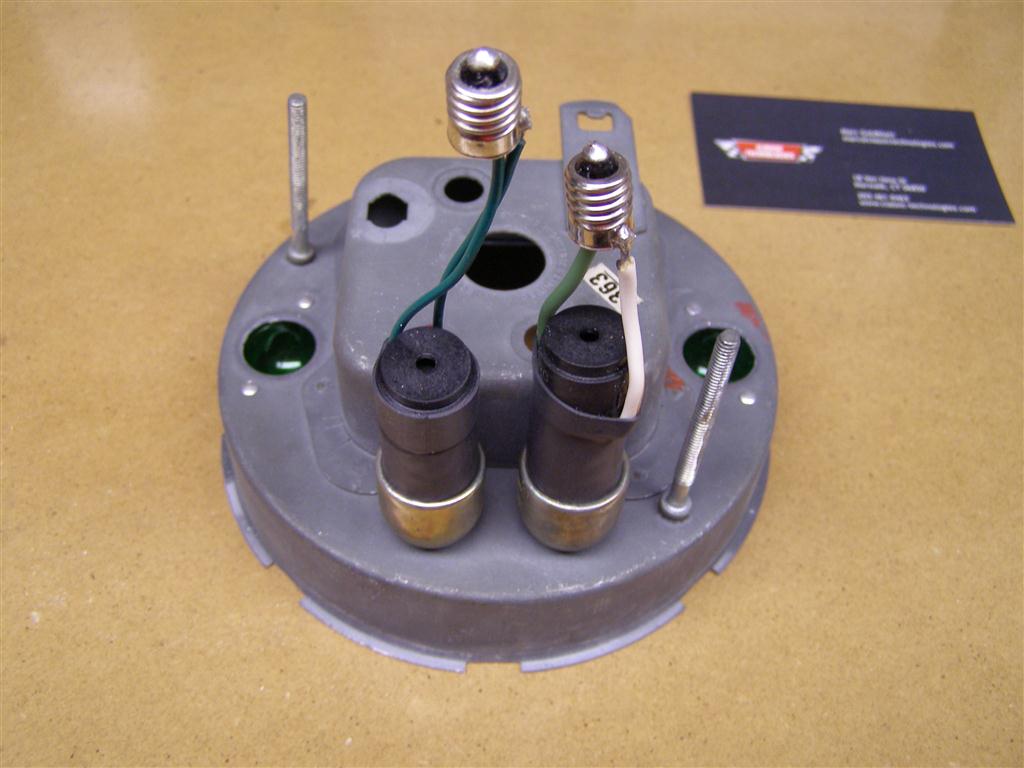 Just a side view for illustration.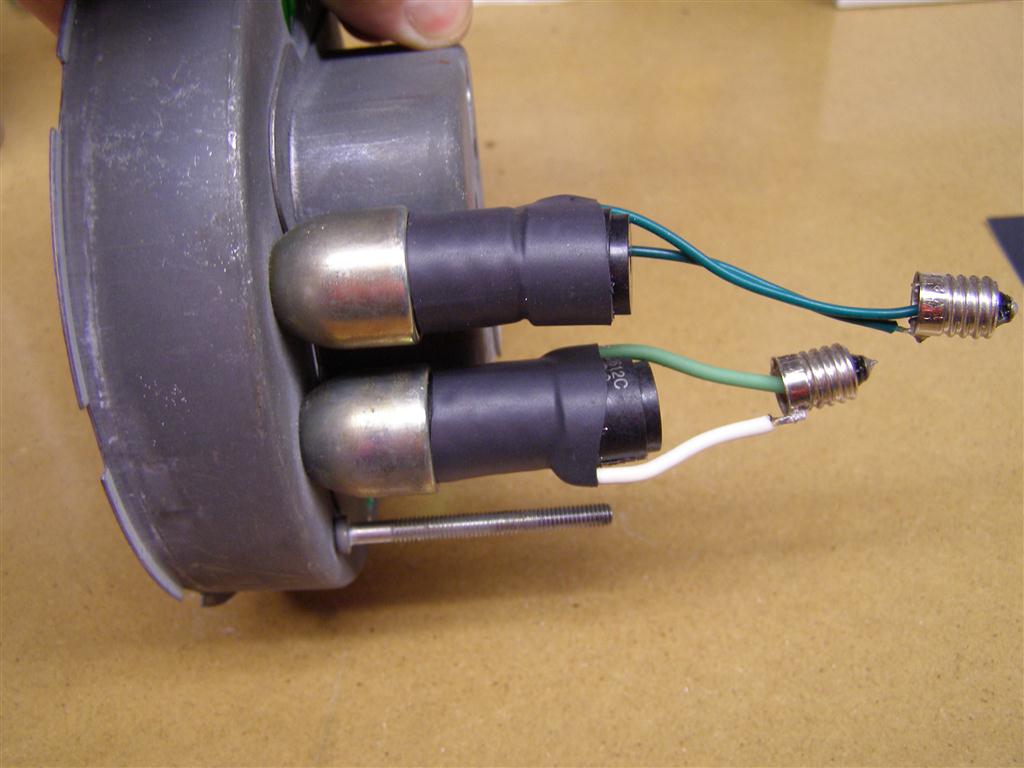 Nice and bright, even in my garage in the middle of a sunny afternoon and with the overhead florescent lamps on above the car.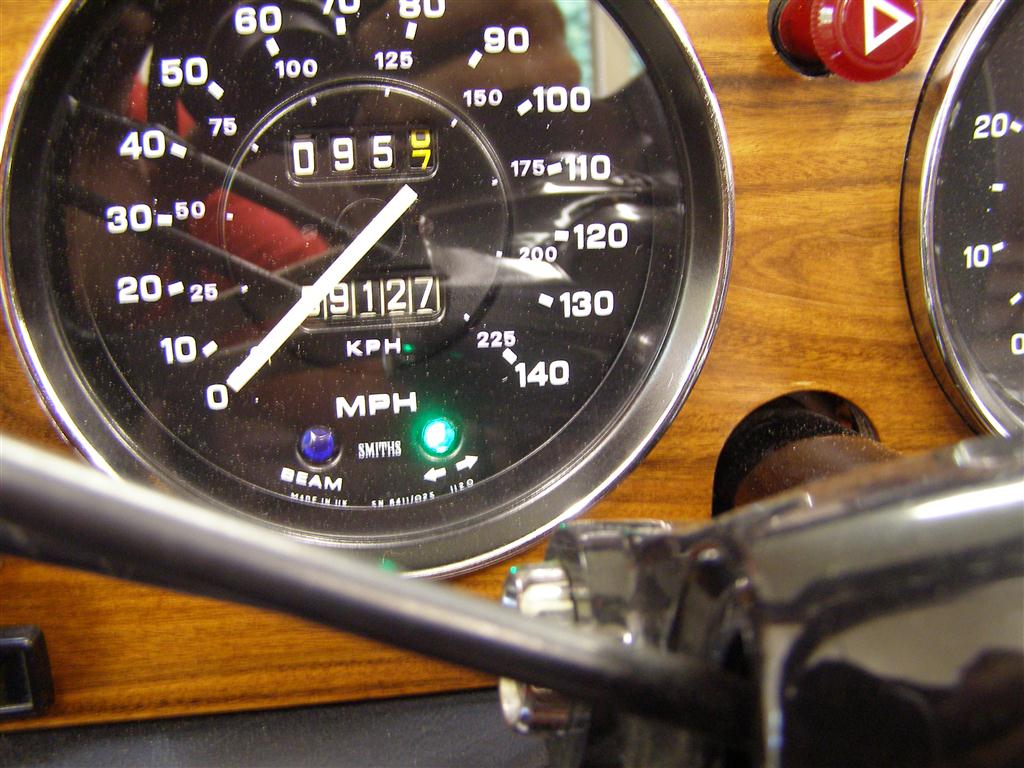 This is the turn signal bulb and socket after I pulled it out of the tachometer. The oil pressure socket is exactly the same.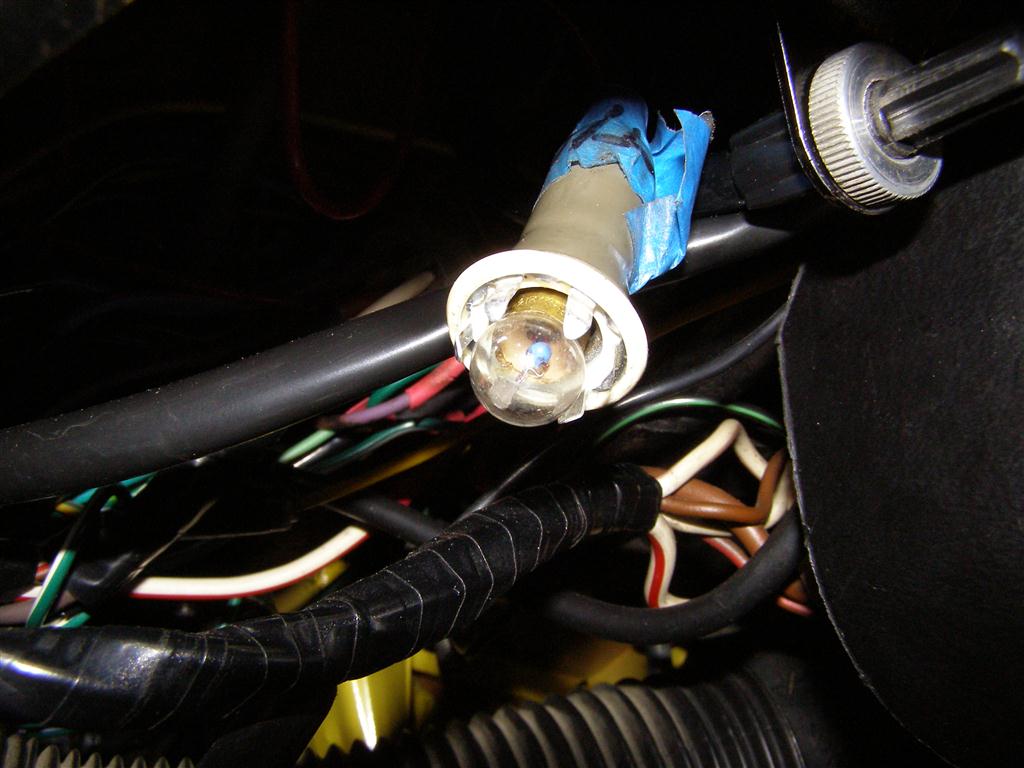 This is the oil pressure bulb and socket after I pulled it out of the tachometer. The new bulb and assembly is screwed in ready to install.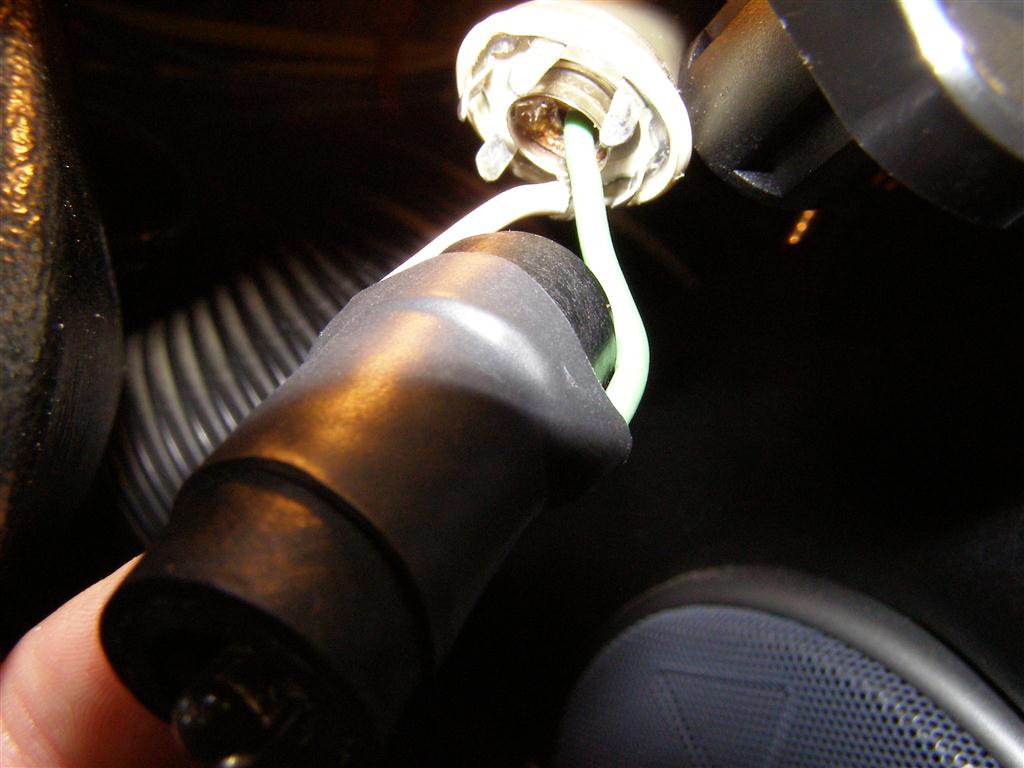 That's it. A simple solution to an annoying problem. All done in about 3-5 minutes and that's for both units
Happy Motoring!!!
Classic Technologies
15 Van Ness Street
Norwalk, CT 06850
203-461-0463
www.classic-technologies.com