This is the original alternator. Rebuilt well, but it has it's limits.
This is the replacement Fiesta Bosch unit. It bolts right in with no changes needed.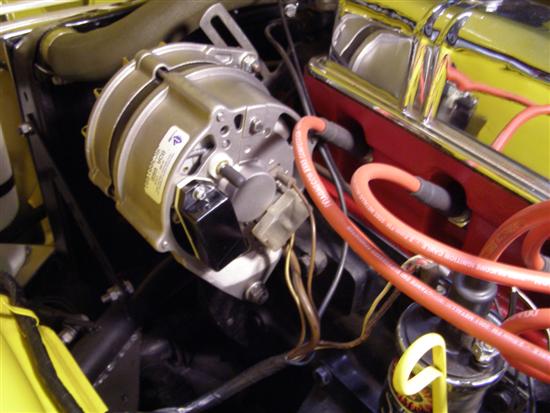 The plug fits in exactly like the original Lucas unit.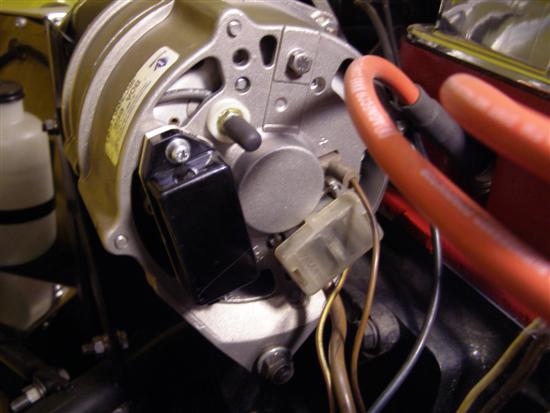 The mounting position and adjustment are the same.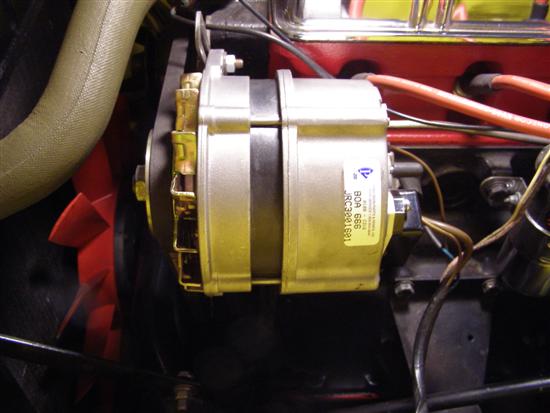 This couldn't be any easier and it's about time that happens for a change.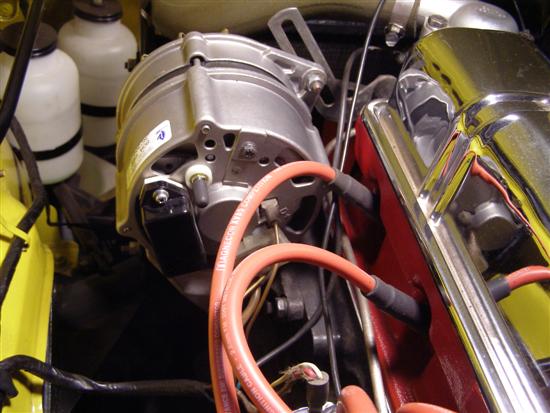 A nice neat and simple installation. This definitely made a difference with the
new Dan Master's Headlamp Relay Package and TRF Halogen PL700 headlamps.