This is what we started with and it wasn't too bad as got it from eBay.
The vacuum retard unit was bad and the casting looked bleak.
On a positive note the cap was like new and has the copper towers.
This is also a Model 22D.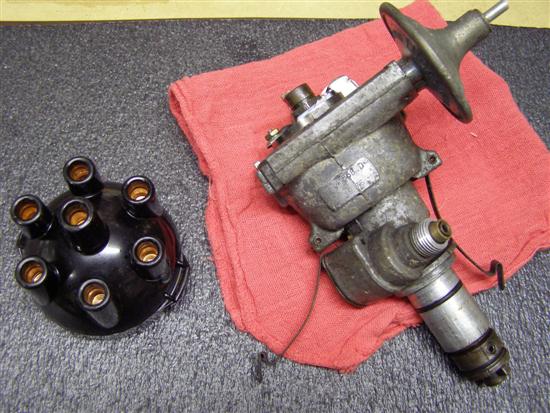 This side doesn't look too bad compared to the previous picture.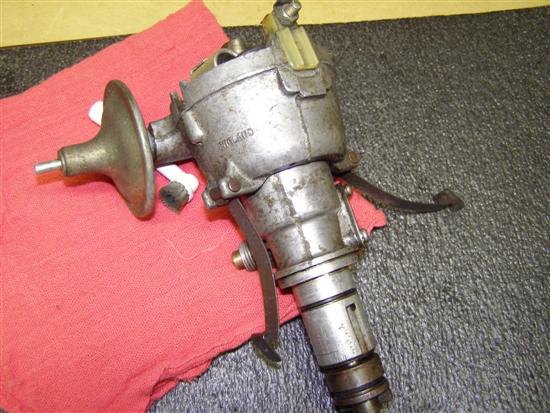 Well maybe one fourth of it isn't too bad looking........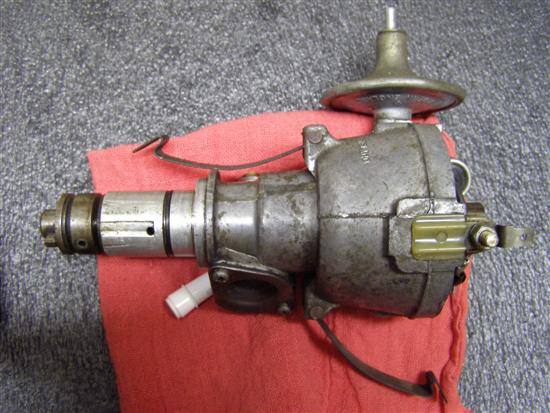 And lastly, the internals. This unit will be disassembled, completely
cleaned, and have all of the testing done as my previous page shows.
As it turns out, the bushings were just fine and the shaft was in good shape.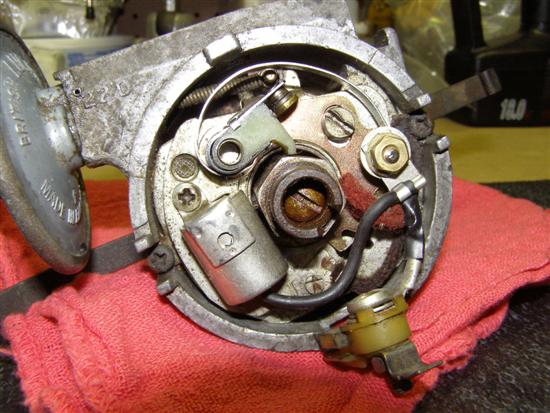 Here's the case with the plug remaining in place, prior to Jeff machining
and installing his little kit to make it adjustable.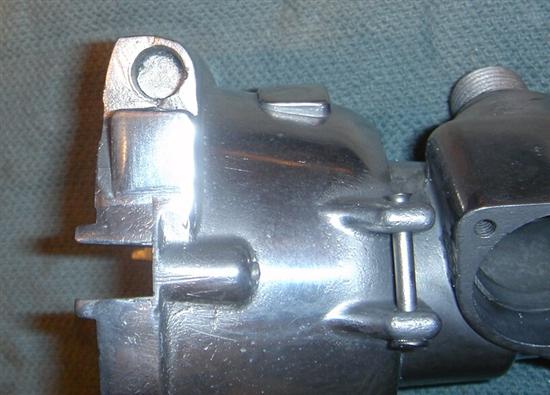 And after, ready for the new adjustable setup.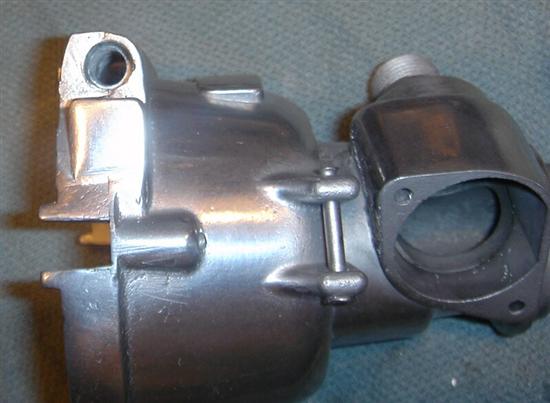 And here is the finished product, ready to install. This will give 10 degrees
of adjustment without having to get a wrench out. Turning to the left is
setting the advance and to the right is retard. This unit also has a new
curve setting, that should compliment the triple carb setup nicely.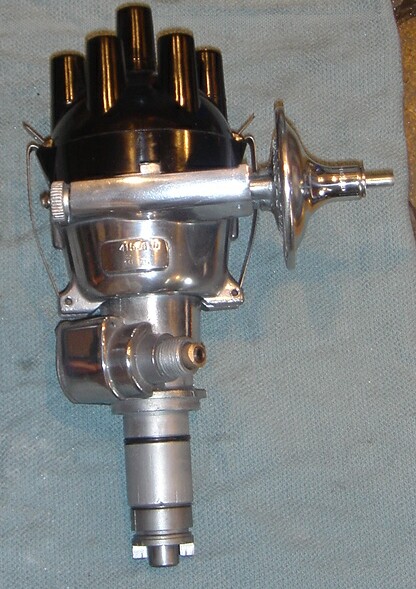 And the back side.....I'm looking forward to installing this
just to try the new curve with my current stock setup.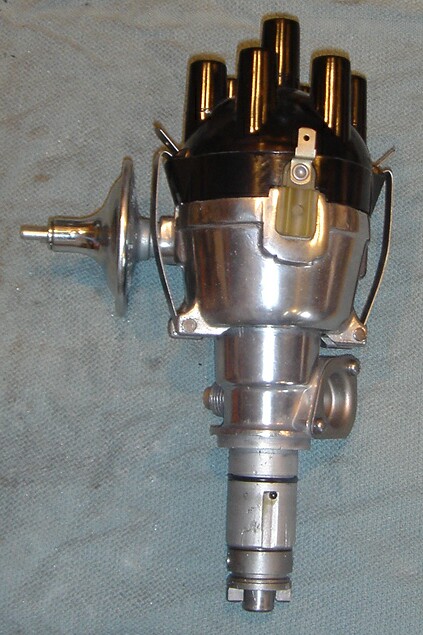 Thanks, Jeff!
Advanced Distributors, LLC
1149 Quincy St
Shakopee, MN 55379
Phone # (612) 804-5543
www.advanceddistributors.com