This is the NGK Air Fuel Ratio Meter that can be mounted under the dash.
This is the complete kit from NGK.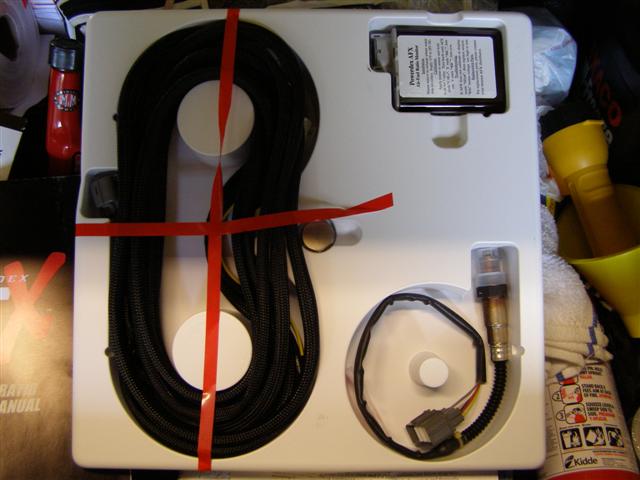 A few electronic items are needed as you must pre-heat the wide band oxygen
sensor prior to the calibration process. A 12V power supply, digital multimeter
to check voltage and a digital infra red temperature gauge verifies the setup.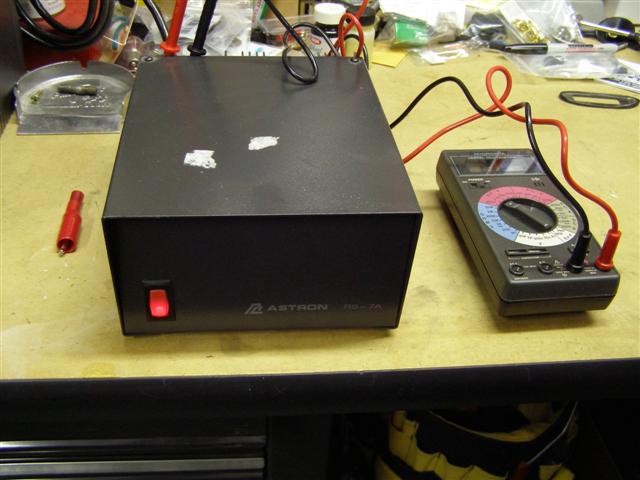 This power supply puts out perfect voltage for the calibration process..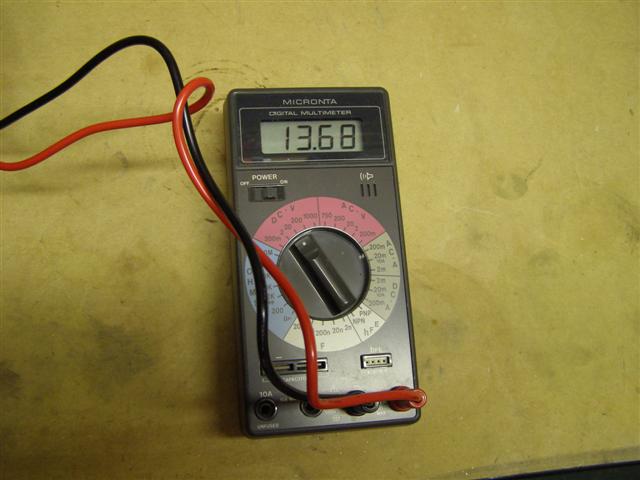 The wiring harness hooked into one of my spare Ham Radio power supplies.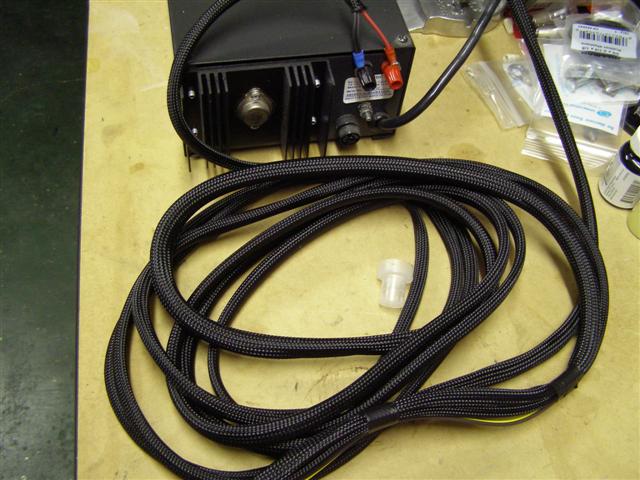 You want to keep this sensor away from anything flammable or pets and nosy people.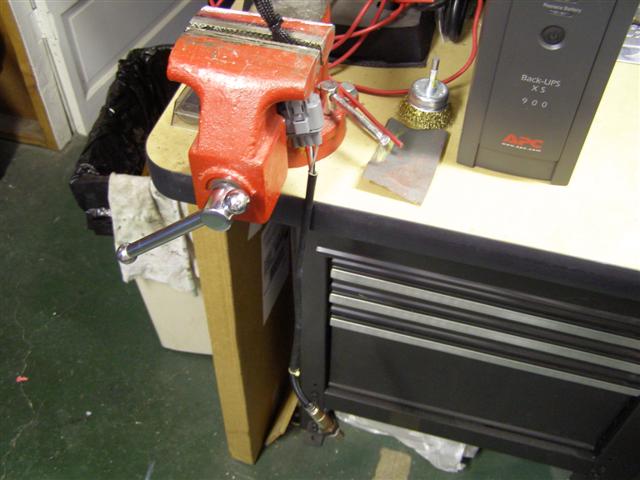 It's warming up, but not quite where I need it.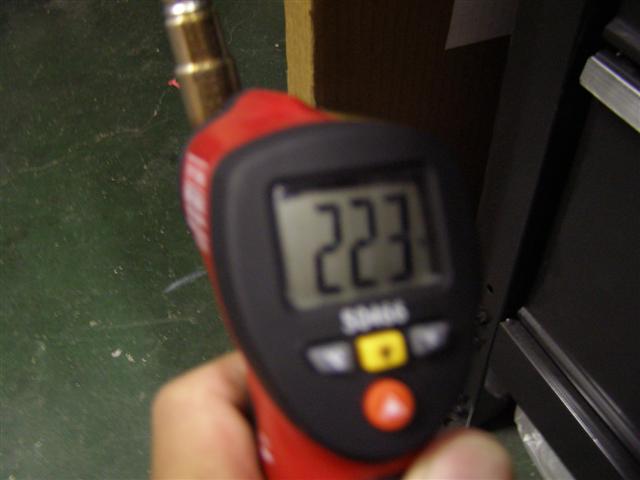 Now it's ready to be calibrated.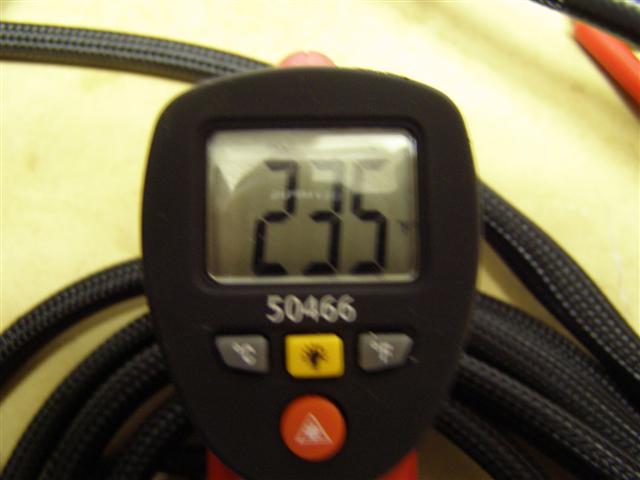 The calibration process begins according to the instructions.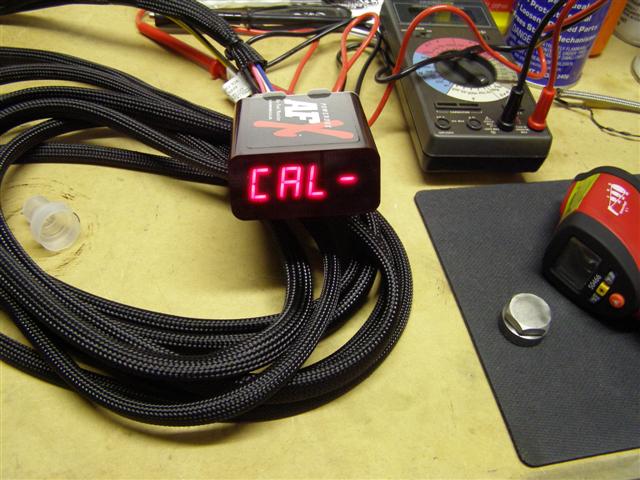 Final calibration is done and it's max lean because there's no fuel in the air.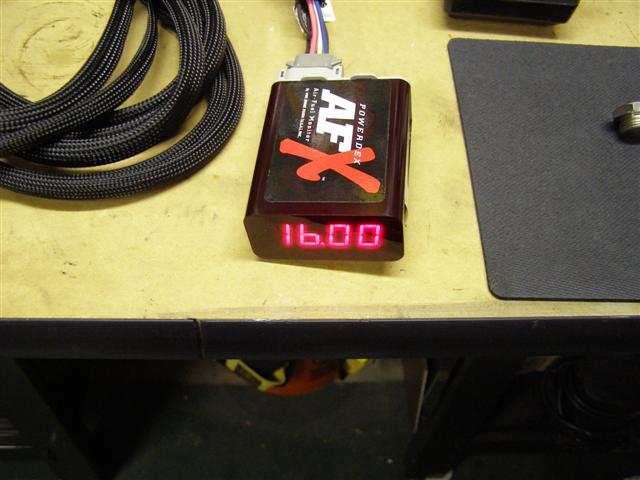 The bung and plug to cap it off in case you decide to remove the sensor.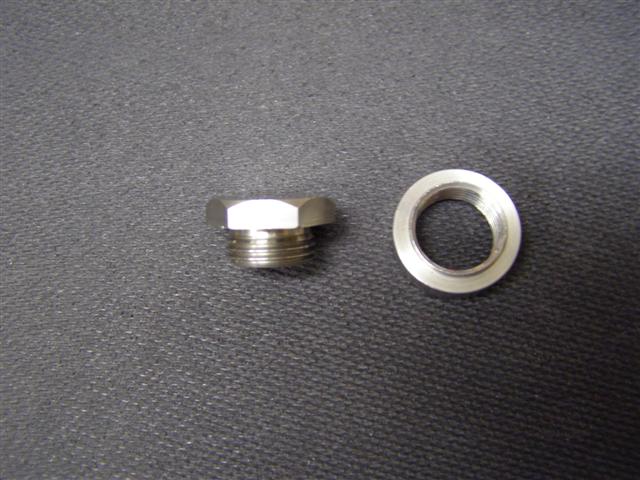 Out of the drill press and into the vise.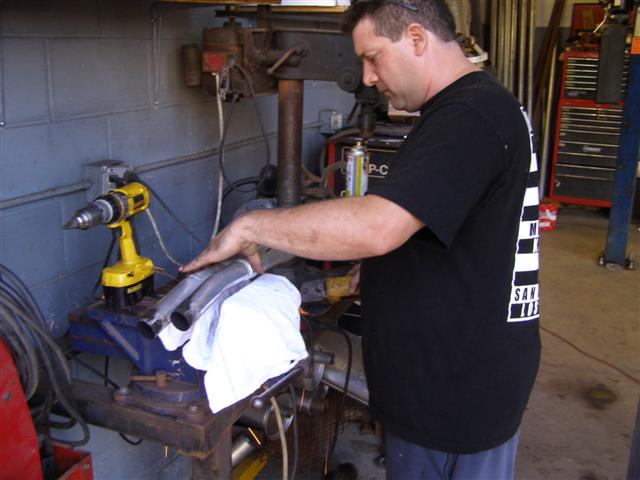 A quick skim with the grinder after drilling and prior to test fitting the bung.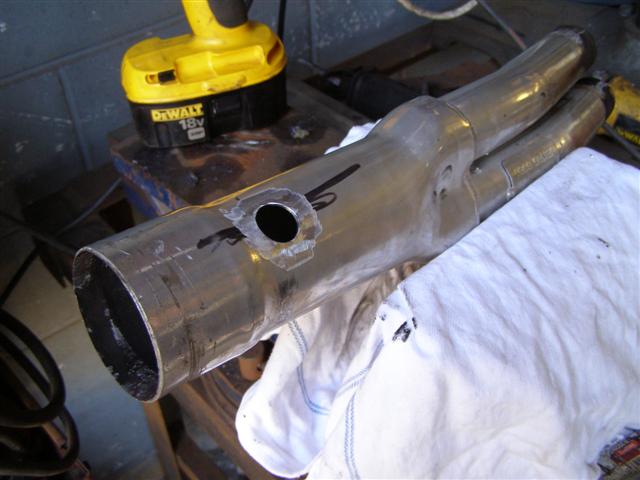 Just a little more grinding to get the right area for fitting the bung and filling with weld.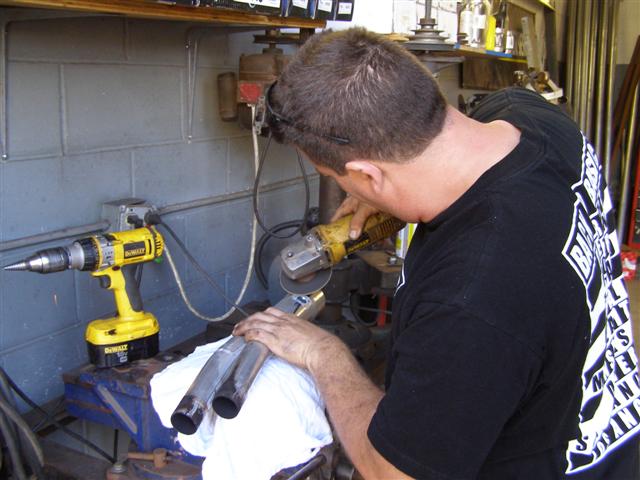 The bung is welded in place with the cap screwed in so that it won't distort.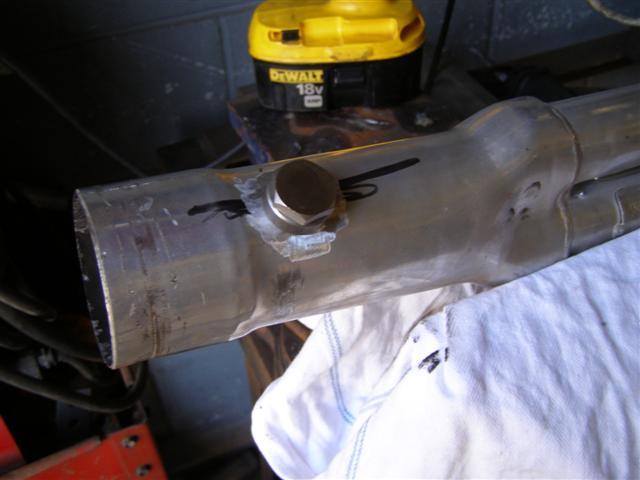 This work is best left for an expert. It took longer to cool than
to do the entire welding and re-installation of the exhaust system.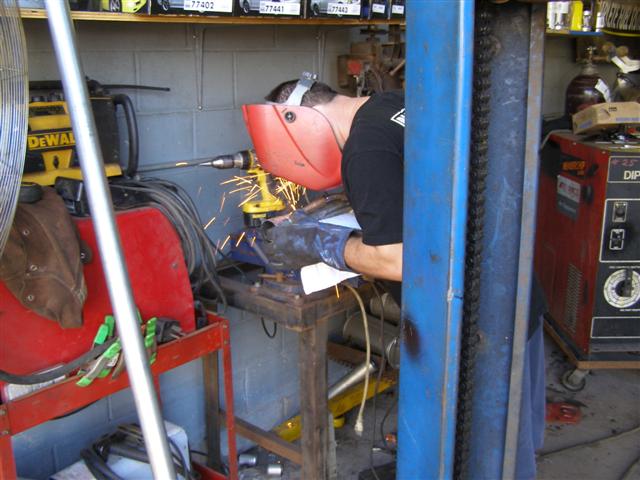 A nice neat solid weld that will last forever.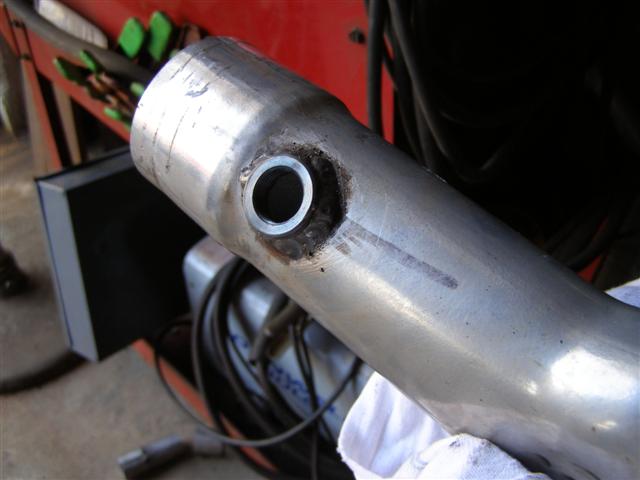 I made the mistake of touching this 35 minutes after welding and burned three fingers.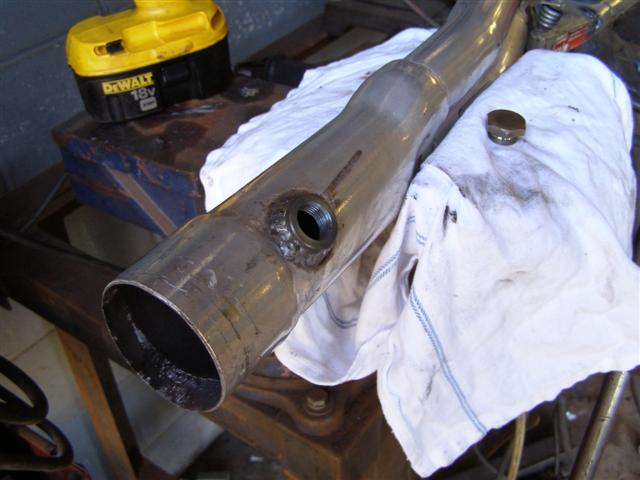 The wideband sensor is installed and we are ready to go.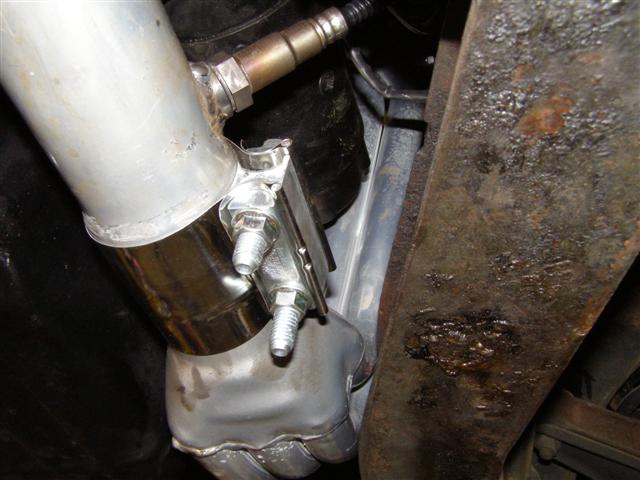 A temporary location for tuning. Easy to see from under the hood and test driving.
It's really a nice feature to be able to move it in and out of the car easily.
A little rich for idle, but close enough for now.
It really needs to be run on the open road before any more adjustments.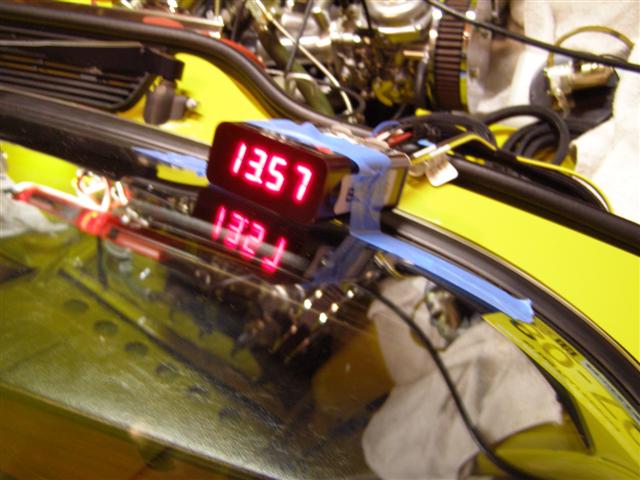 After tuning the carbs a bit, you have to clear them out and when it
comes back the reading generally goes dead lean until the engine stabilizes.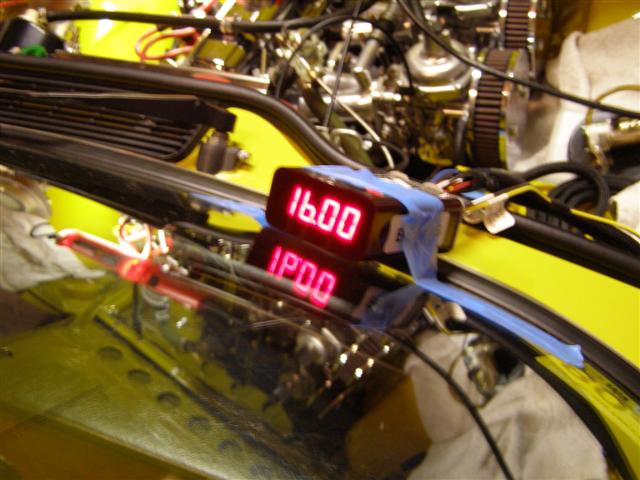 Warming up a cold engine with 90% choke.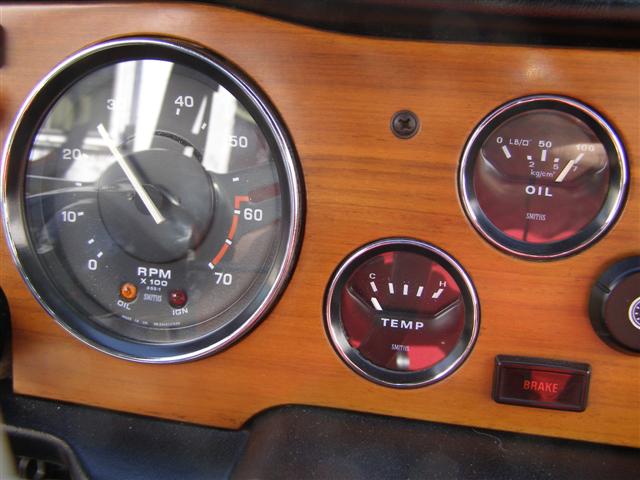 Warming the engine on choke gives a rich mixture,
which is exactly what it reads at Wide Open Throttle.
Still some tuning to go now that the new engine is broken in.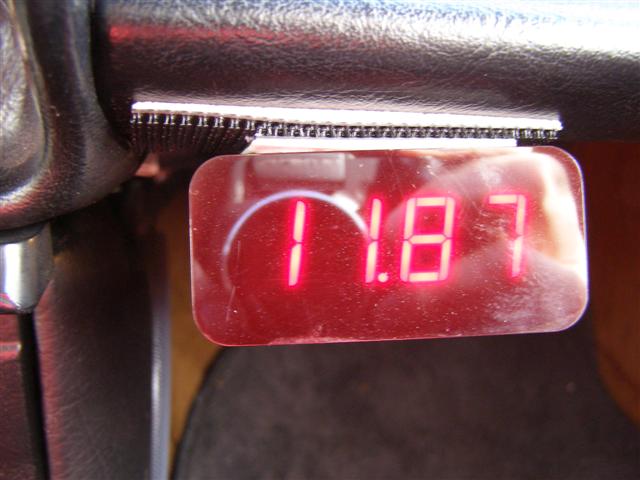 Thanks to Jamie's work underneath, a nice, neat and simple installation.
Jamie's Performance Muffler Shop
45 Alden Street
Pawtucket, RI 02861
(401) 725-7473