This is the original dash that is nice, but starting to show it's age after 34 years in the sun.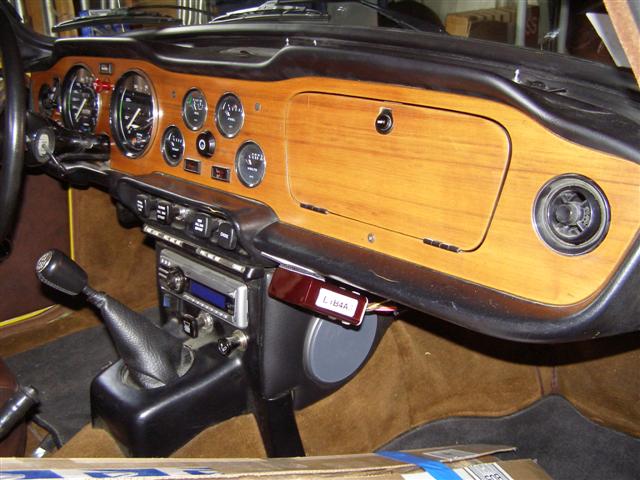 The top dash pad was replaced while the windshield was out at the body shop. The lower
pads are in definite need of replacement from UV rays and cracking, even though we were took care of them.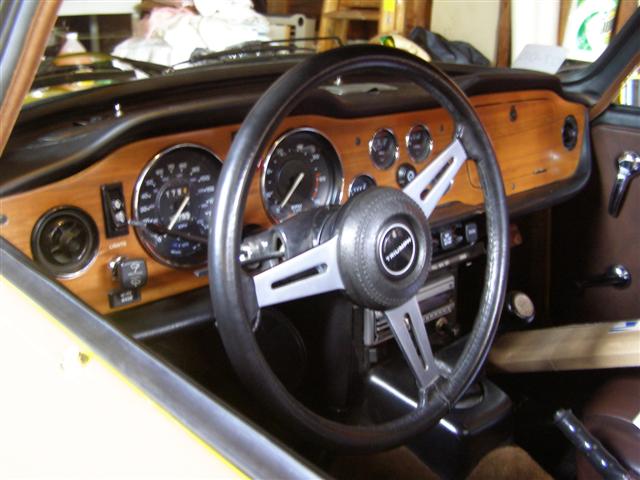 But before I get to the replacement, the behind the scenes, or "behind the dash" story.
This is the back of the dash as it was packaged. Of course it came with a protective box
covering the entire panel and packed so that it would take a real idiot to screw it up.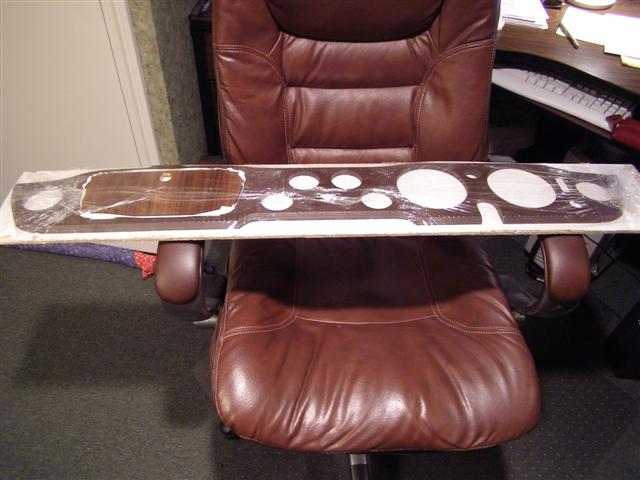 Excellent quality and a great finish. The final finish is a UV resistant satin polyurethane.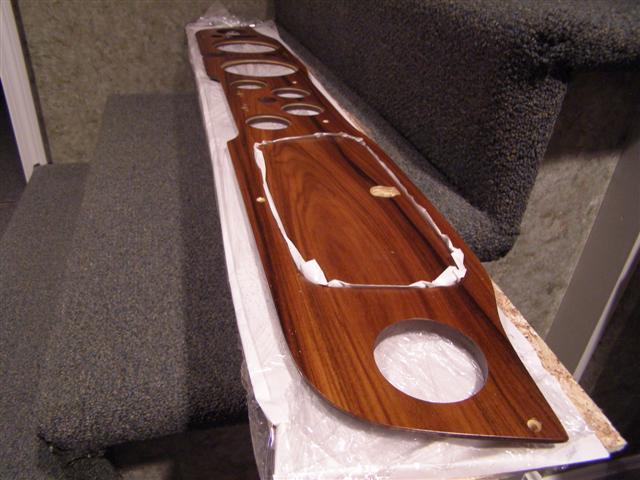 Every hole was drilled, including those for the glove box door hinges and rheostat on the back.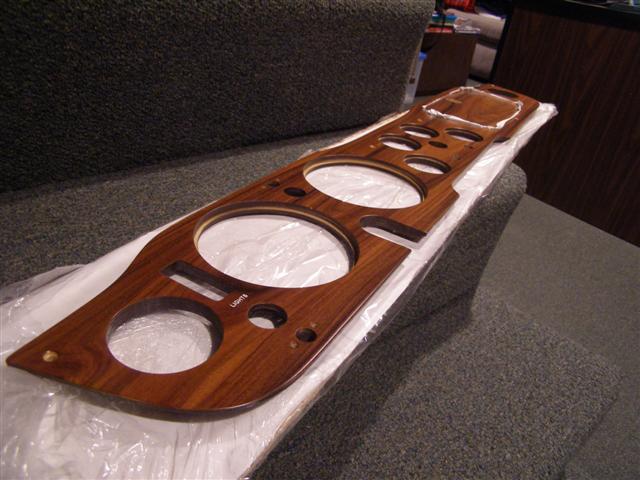 All of the holes are properly countersunk and the gauges fit back in perfectly as he said they would.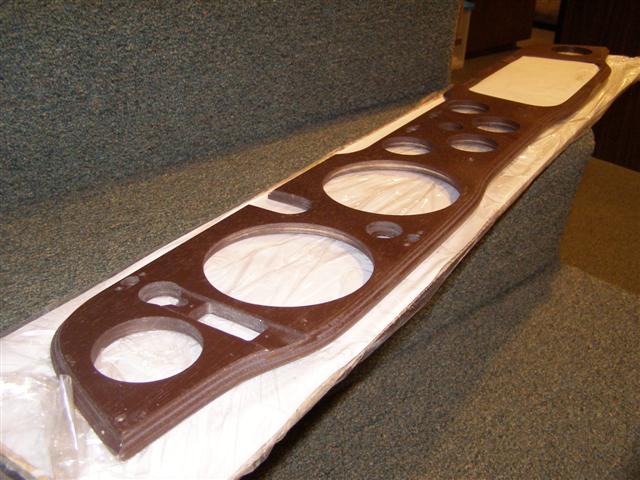 A very nice piece of wood patiently awaiting it's new home.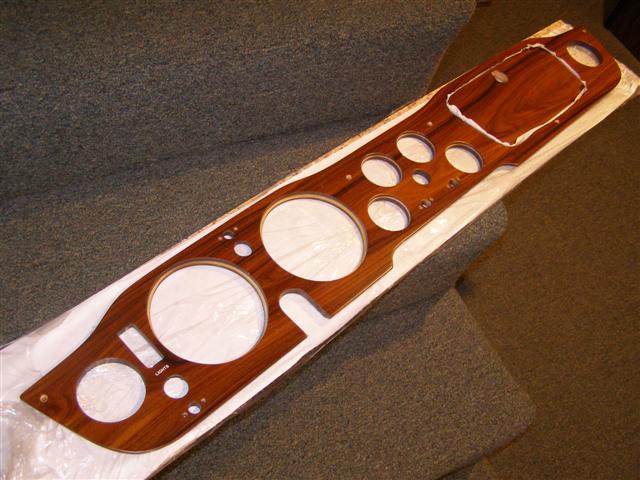 This is what it looks like with no dash or gauges. Not a pretty site, indeed.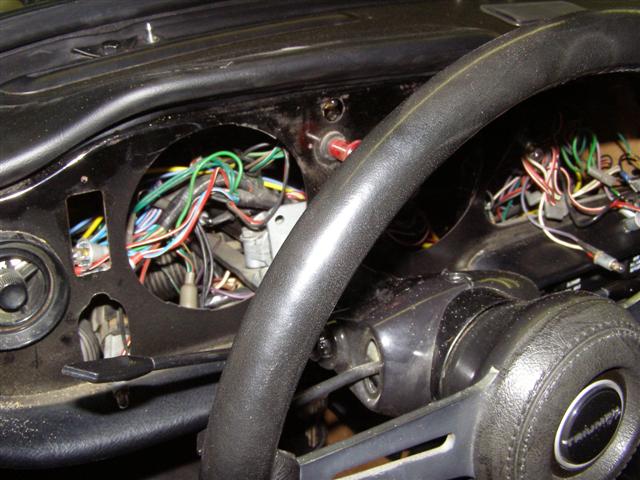 A spaghetti mess of wiring and that old glove box shell will be going as well..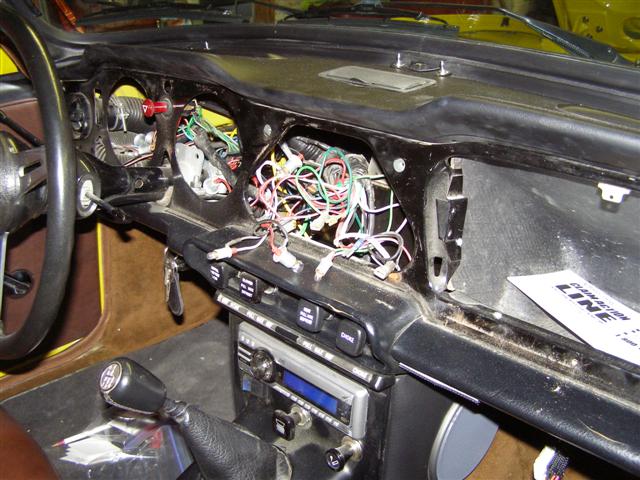 That glove box is going to be replaced with a new plastic unit from TRF.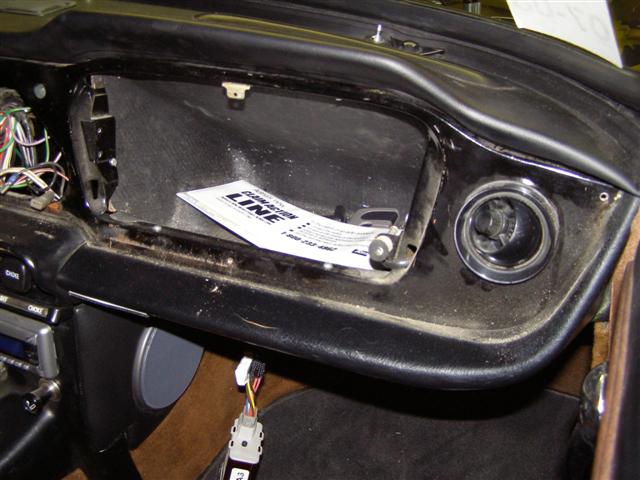 These four (three shown) gauges and switch all mount in from behind.
The speedometer and tachometer mount after the dash is in and up against the steel frame.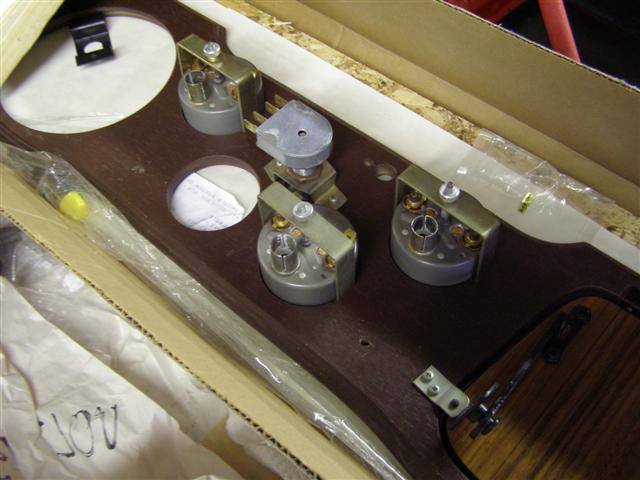 I wish I could have had a 205/60/16 tyre plate made, but this will lend nostalgia.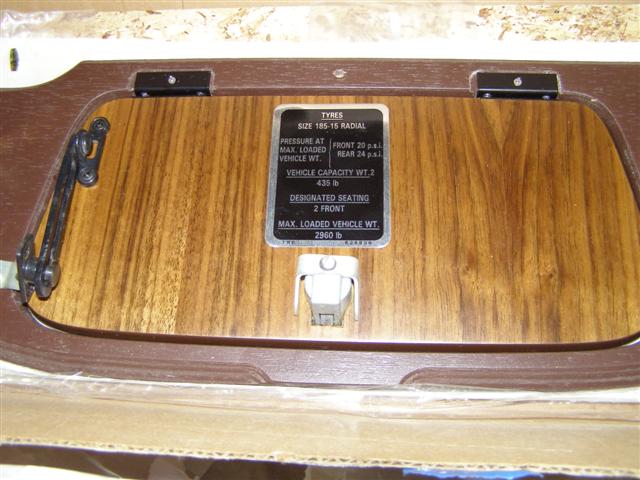 Starting to show progress now.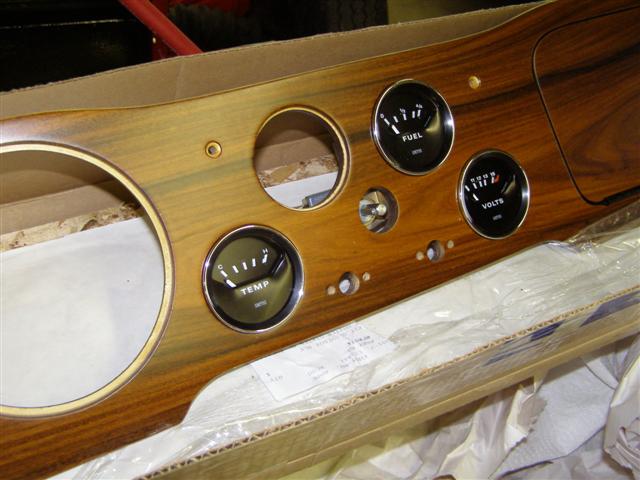 The fit and finish is outstanding.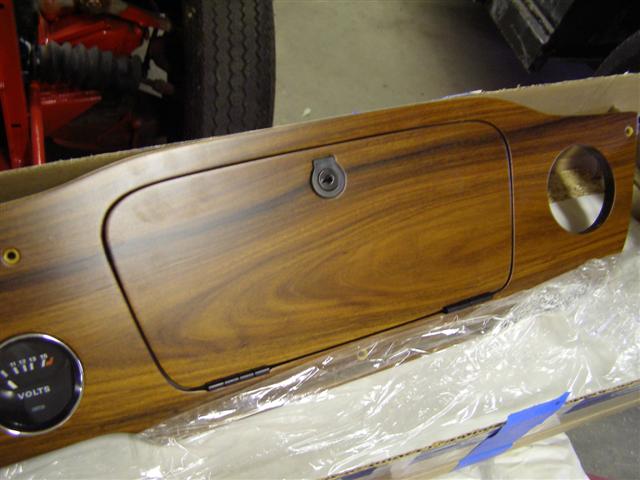 And here is the end result.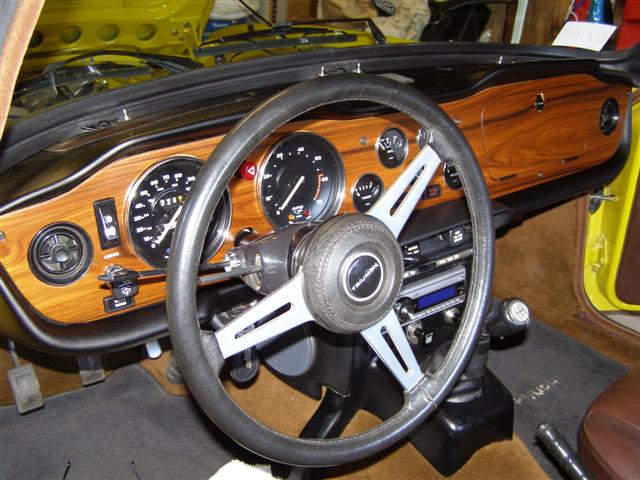 I'm very happy with the product and the new pads that I bought five years ago.
Now I have to do something with that Air/Fuel Ration Meter mounting to make it visible.