All of the pieces that I had done are shown on the prior page at
Cape Cod Powder Coating, Inc. Now it's time to see what missing.
I'll start with the lower control arm plates and the shock brackets.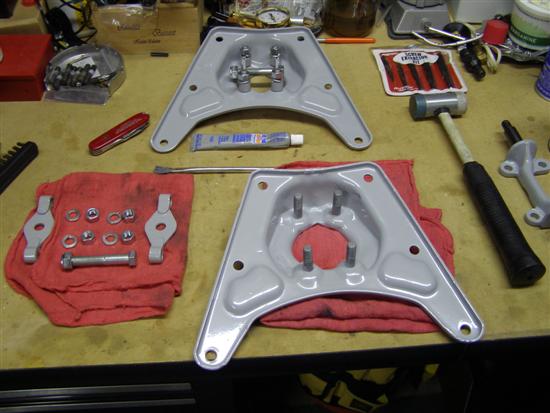 The best way to do this is with new bolts in kit form from TRF.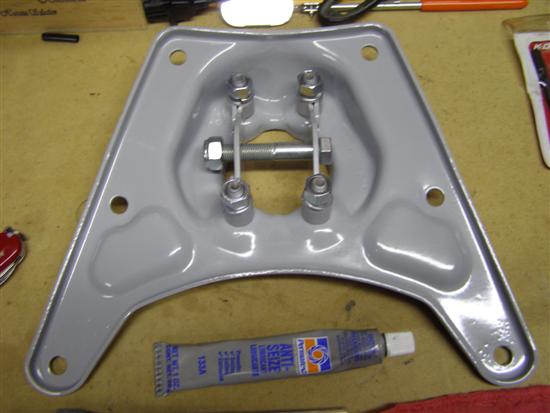 The plates are ready, now it's time to rethread all of the other parts
that need it and to fit the pieces all together.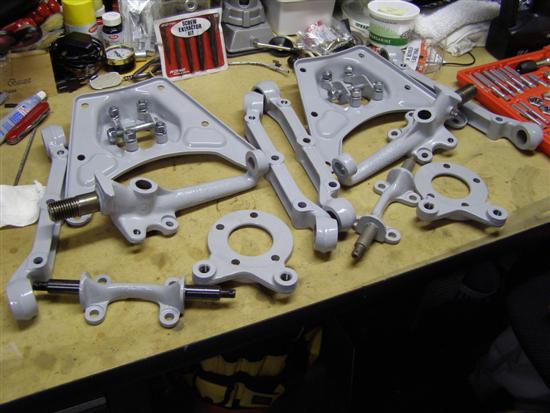 It's much easier to do this on the bench, than under the car.
You can also make sure that your "new" bolts and nuts are ready as well.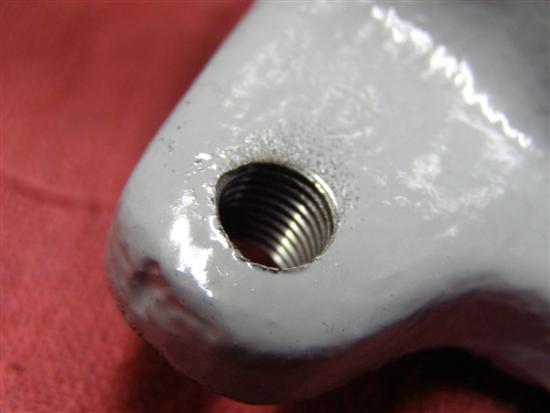 All fit together with the trunnions, but only finger tight because of the
Nyloc nuts on all of the threaded 3/8" X 24 bolts or studs.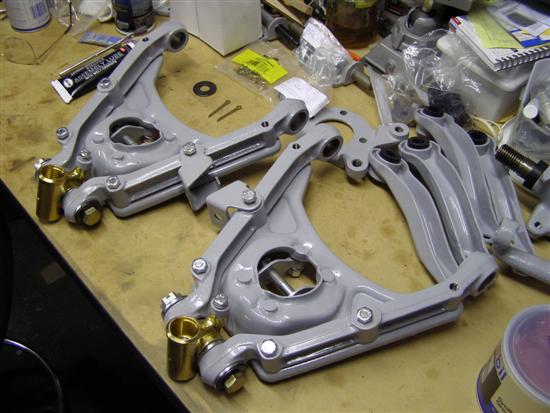 The back side of the spindles and the caliper mounting plates.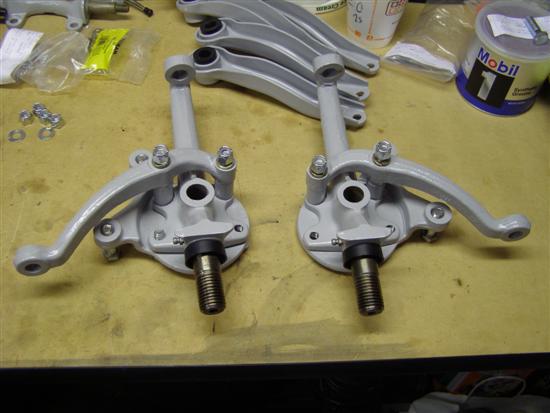 And the front, but I'm a few bolts short, so now is the best time to find that out.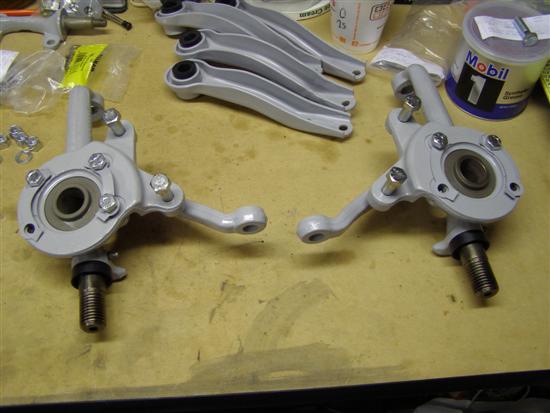 Next the upper arms, fulcrums, bushings and ball joints.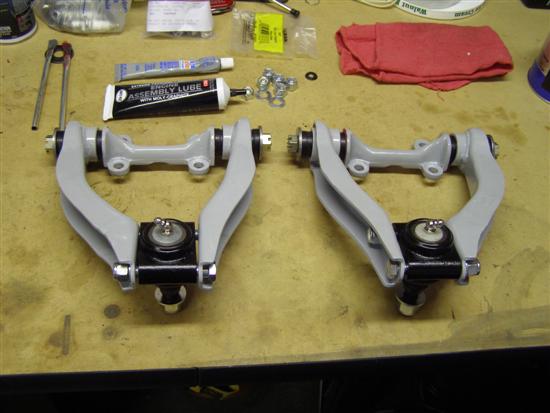 Pay attention to your disassembly photos or the Triumph manuals.
There is a right way to do this and the manual must be followed.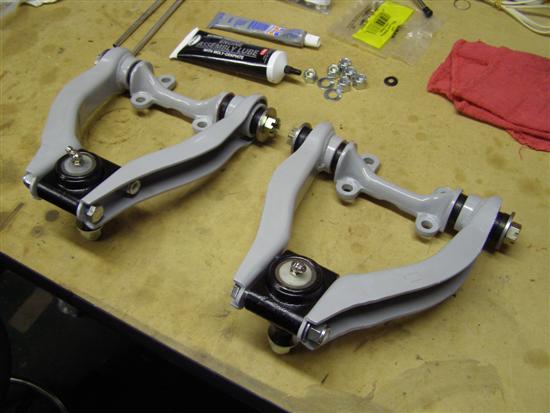 Long shot of the rear trailing arms and new bumpers and rubber plugs.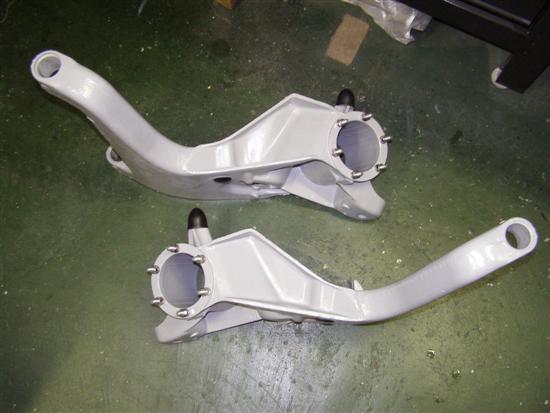 A close up of the new studs and nuts after rethreading the arms.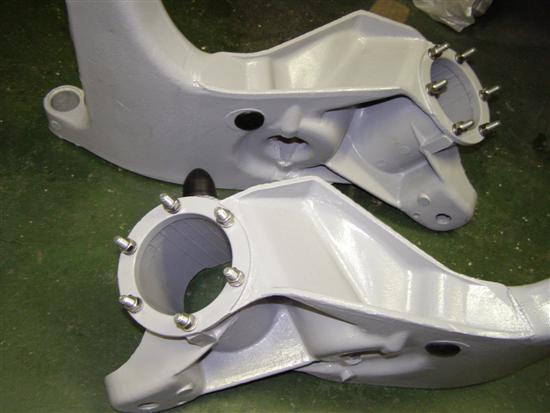 Again a nice job above on the inside surfaces of the rear trailing arms.
Sadly Cape Cod Powder Coating is no longer in business as of 2016.