This is an eBay original damper. It took a lot of degreasing to get it to this condition.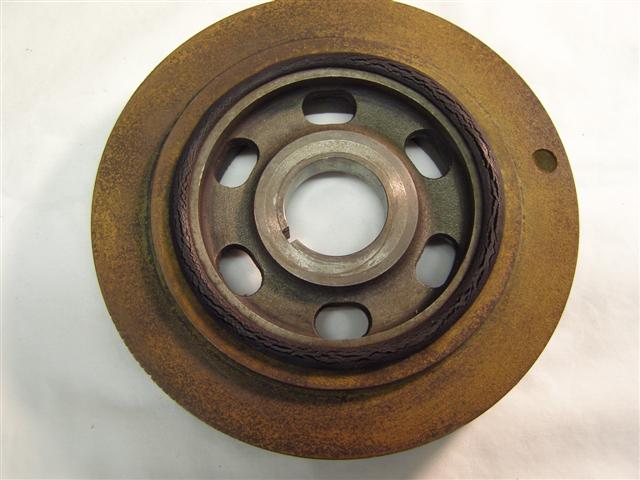 You can see that the cracks have begun and the rubber is breaking down.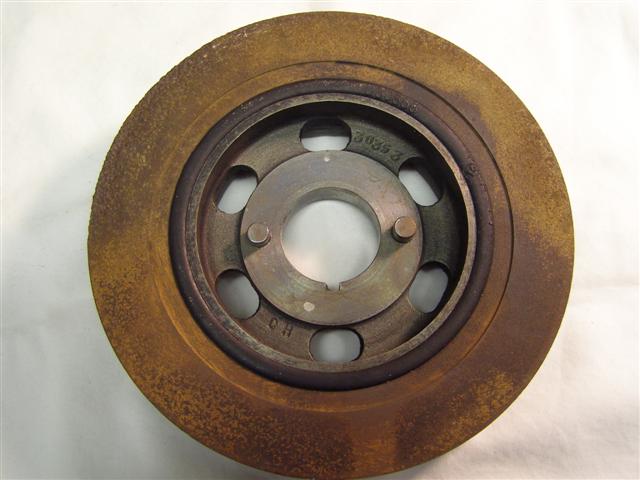 We'll fix this hard to read condition as well.
This shows just how deep the cracks can go. Oil and rubber like this don't get along
after a lot of years and the accumulated stress of the damper doing it's job hurts too.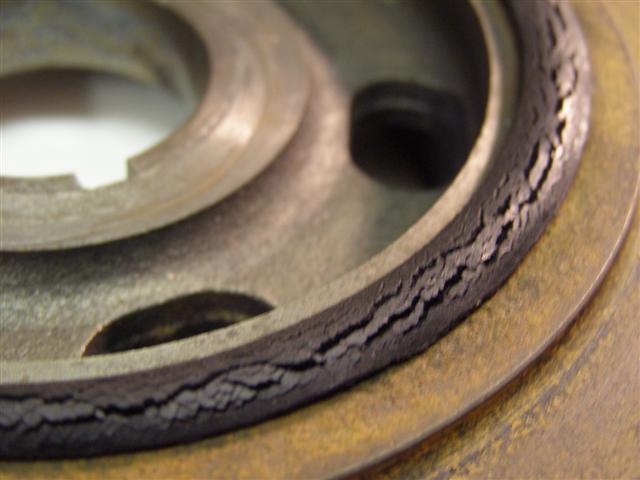 This was never going to be installed on my new engine in this condition.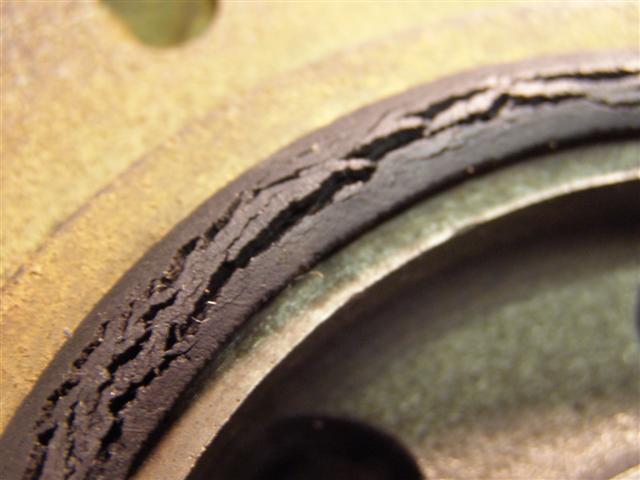 So Gary says that it will be turned around in 24-48 hours. I said OK.......we'll see.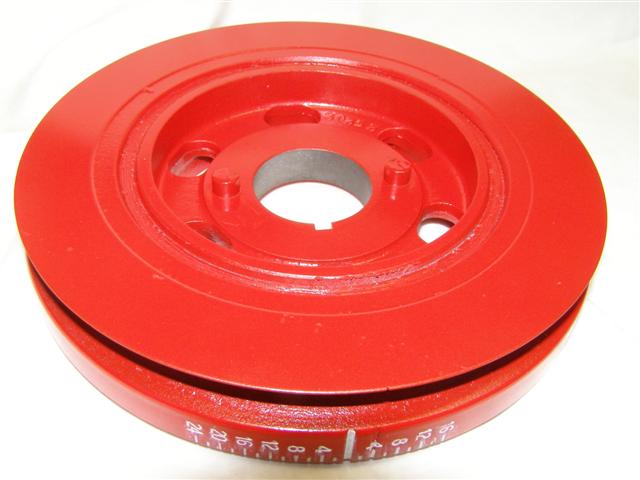 Guess what? He did turn it around in 30 hours after receipt of part and out the door.
A beautiful new bright red paint job after some additional
blasting at Damper Dudes and it's ready for the white paint in the grooves.
I did put three coats of clear over the white after it had dried for several days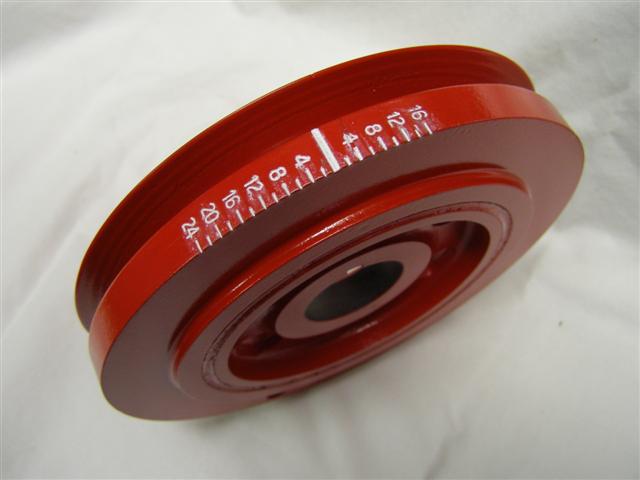 The seven (7) drilled indentations across the face are from
the complete engine balancing at Mason Machine.
This is the fan eliminator kit to replace the shaft and fan blade.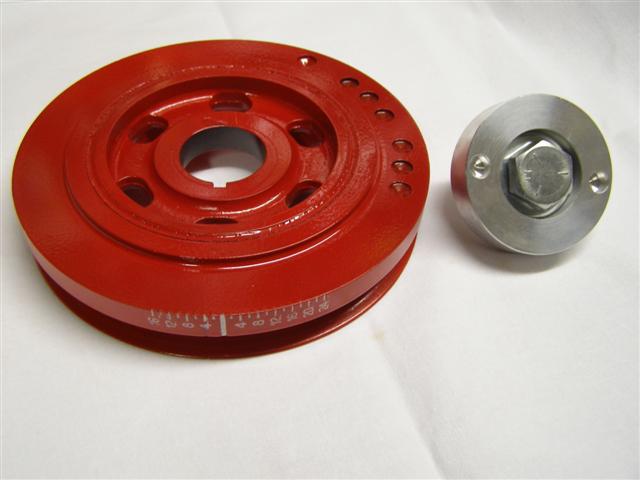 You can see these marks when the timing light beam hits them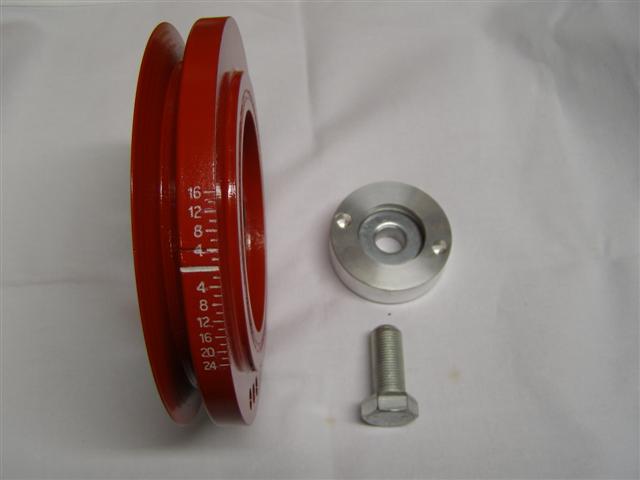 The eliminator in it's correct position.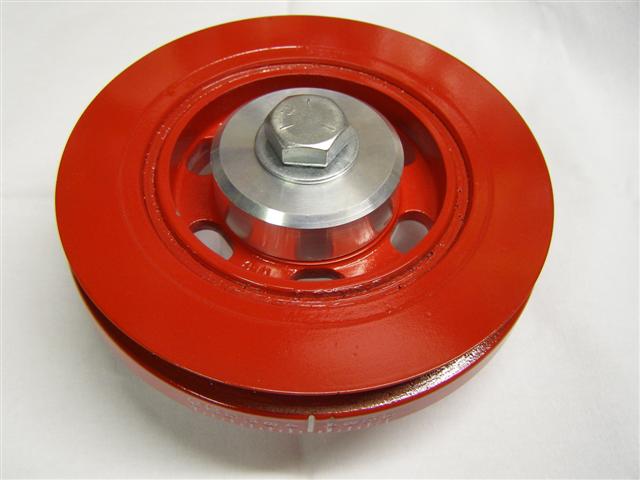 And in place on the newly rebuilt engine.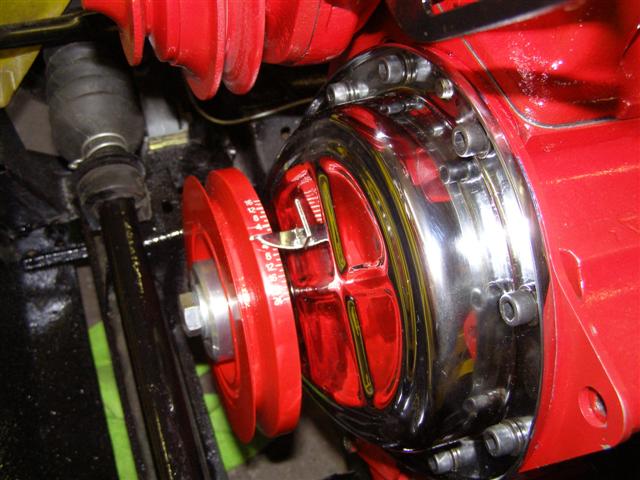 All lined up and waiting for the radiator to be installed.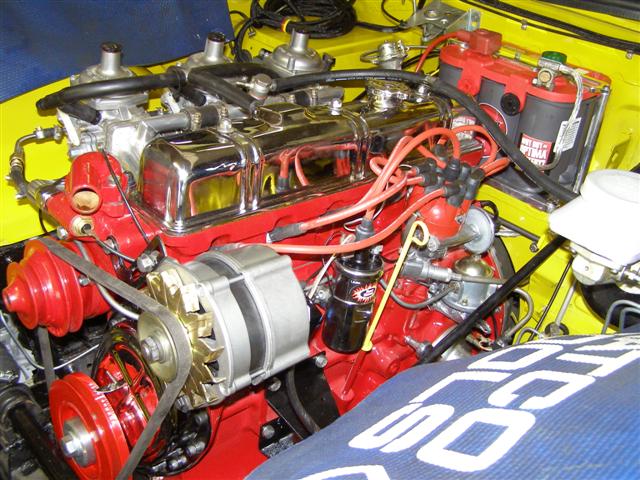 Thanks Gary!
Damper Dudes
6180 Parallel Road
Anderson CA 96007
1-800-413-2673