Preparation, preparation, preparation........................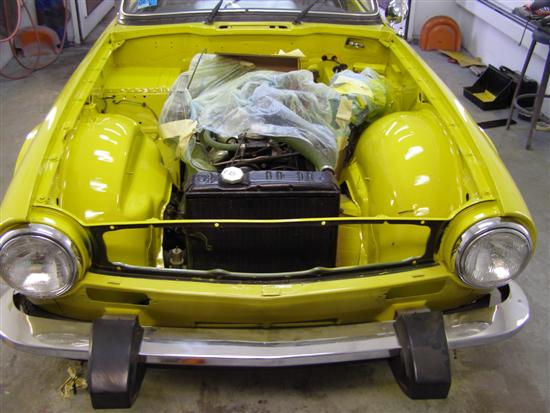 Allan prepares and details all cars as though they were his own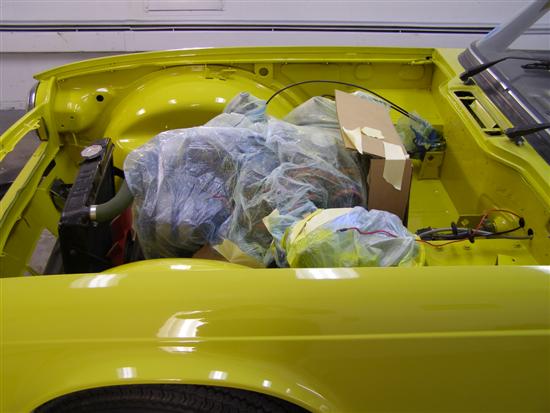 And now for some of the finished views......great combined work by Allan and Eric
the polished stainless steel shroud really shows things off under there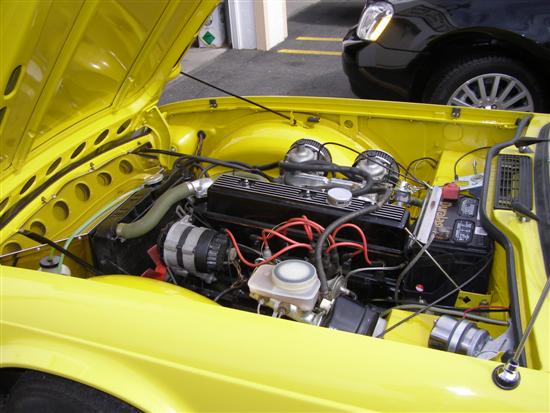 Note that the paint under the hood looks as good as on top of it.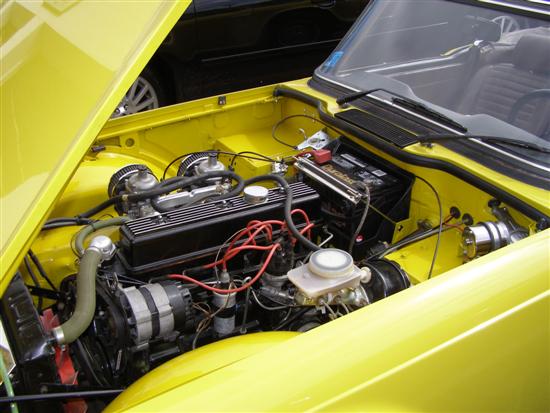 I guess that it's time to polish the pots again. They look dull all of a sudden.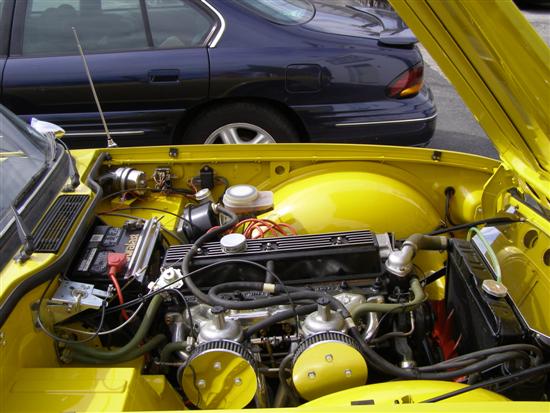 Wiper motor was billet polished and rebuilt by TR-6 Car11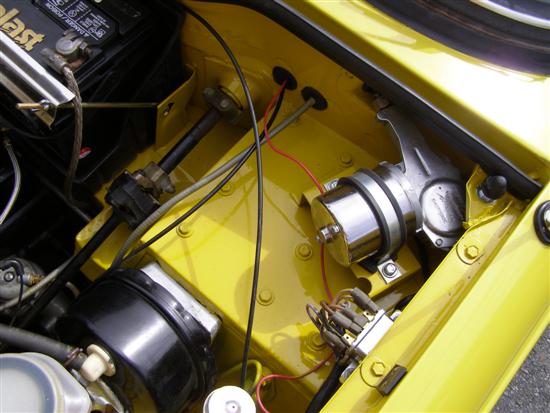 New polished stainless steel radiator shield reflects Allan's fine paint work under hood surface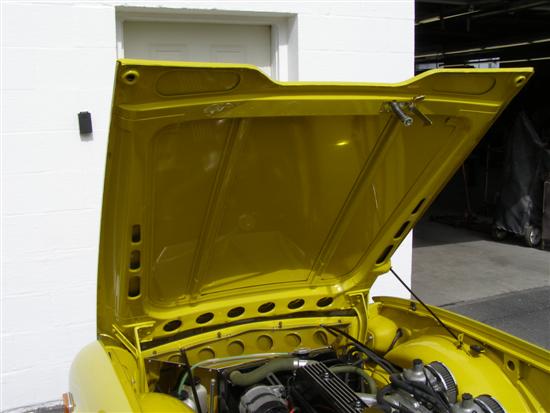 Here's the drivers door with everything stripped out ready for cleaning and reassembly.
Luckily again, dust and dirt, but no rust problems.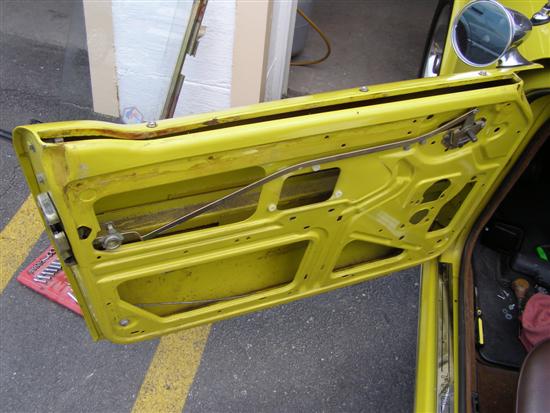 This is after prep and color coating, but before clear coat.
It's amazing how the color changes from outside in the sun to inside in the booth.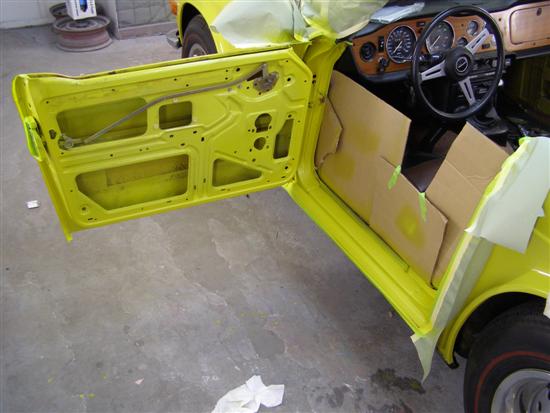 Right door looks good as well. First the paint then the glass installation.
Finally, the door jambs will look good again after Allan finishes with the clear coat.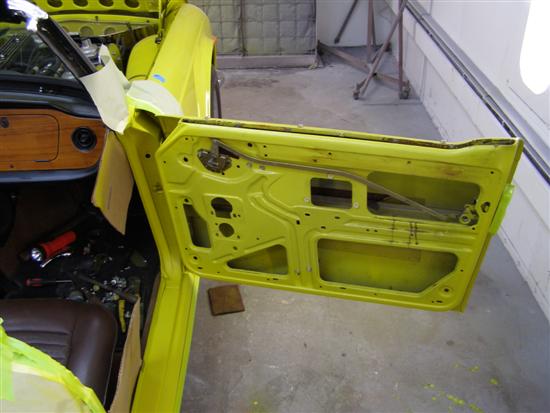 Now this looks much better than before. Even new "fuzzy" door seals.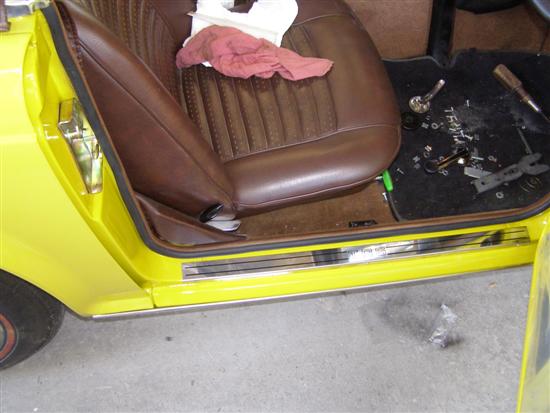 Now for the trunk...the lid is finished on the inside.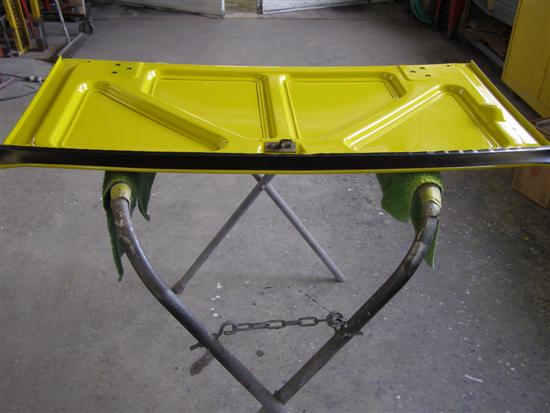 More cleaning and prep, but no major rust or holes to deal with.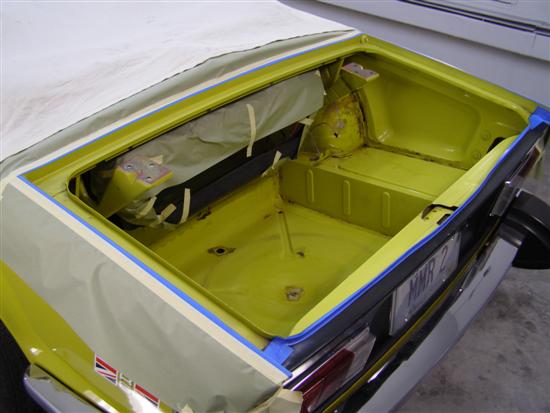 As you can see, I highly recommend the services of Allan and his crew at:
A&E Auto Body
50 Alden Street
Pawtucket, RI 02861
401-722-2204