Starting with the front end, we replaced the master Cylinder and Booster.
While it was off, Erik repainted the area under the mount and clear coated
the inner panels, especially under the newly rebuilt PDWA valve.

This is the prep before the paint work (luckily, no rust) ...........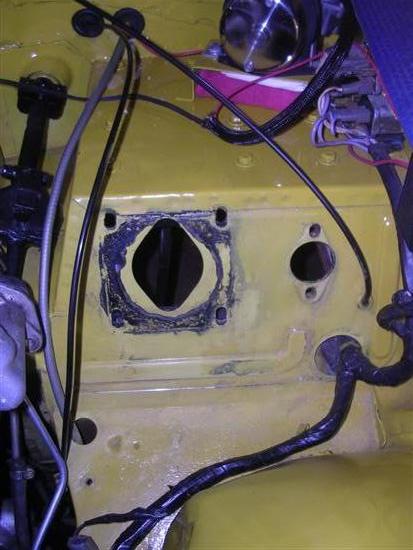 And after................with the PDWA.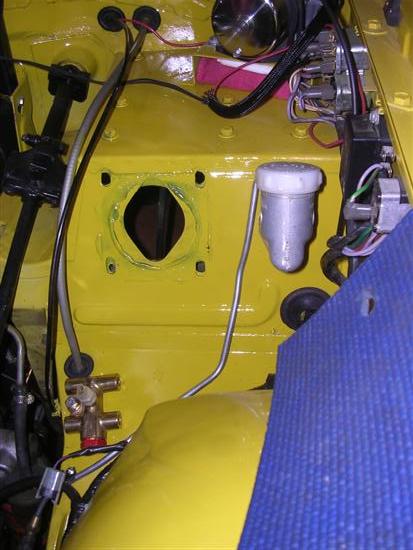 And with the booster, master and lines installed.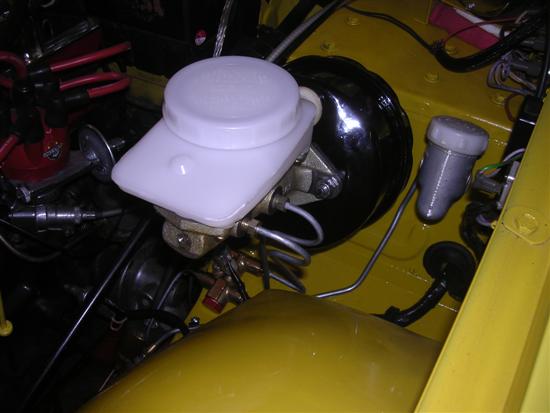 All of the lines were pre-bent by Dave at The Roadster Factory and they
all fit perfectly from the master cylinder, right down to the rear end.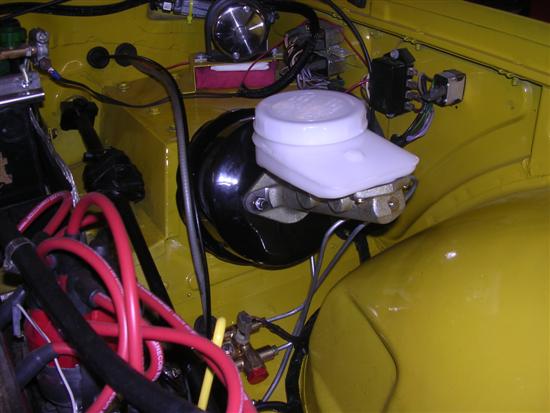 I powder coated the mounting plate with the chassis parts, so
everything is nice and clean in that area now.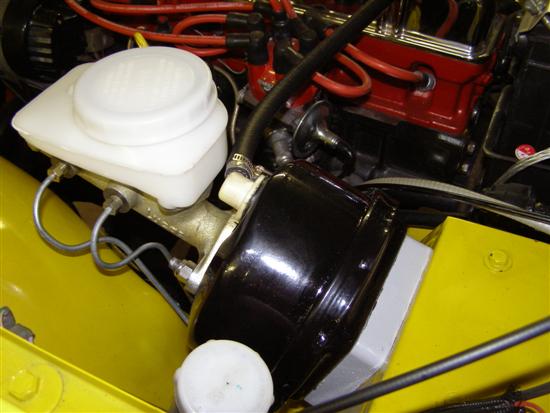 Getting ready for the left side backing plate and axle installation.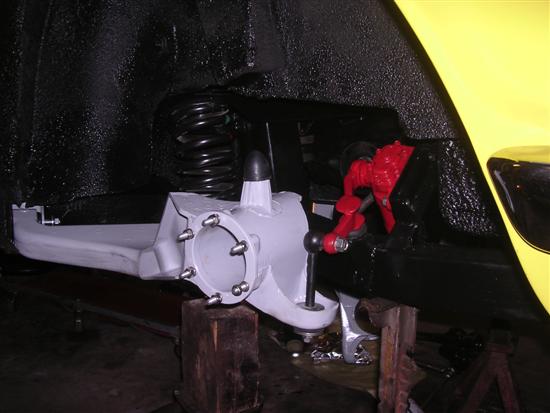 The right side had to wait until the new axle seal came in.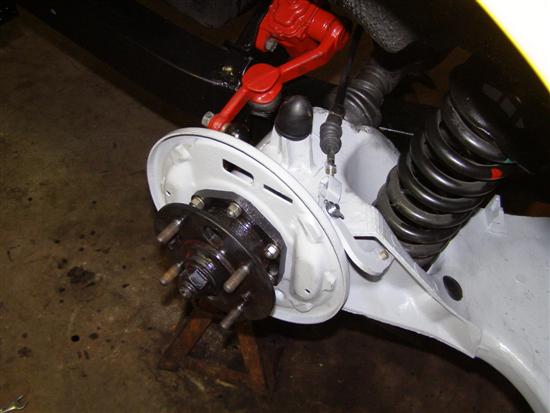 Not too bad so far. The actuators are next, but first....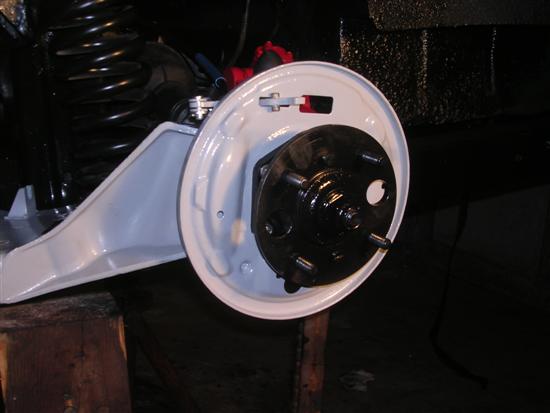 A little Never Seize doesn't hurt in here.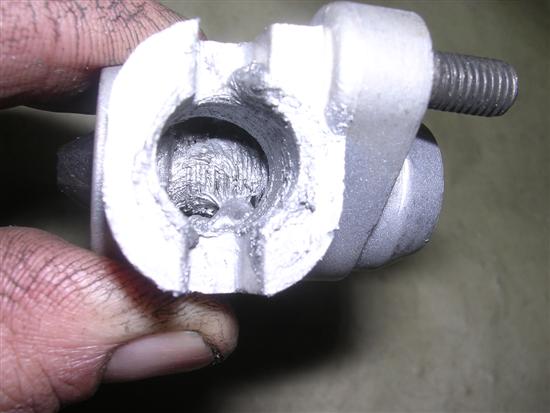 Brake shoes, springs and the wheel cylinder installed.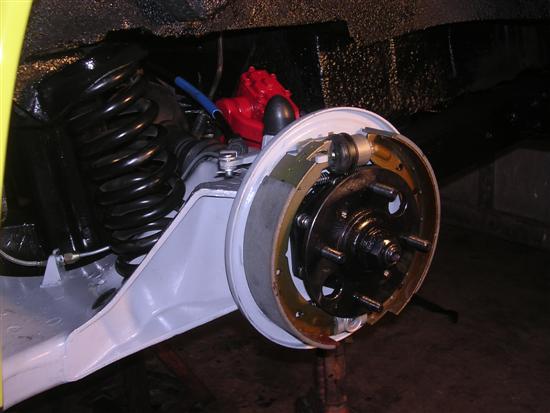 And those nifty little hold down clips and pins.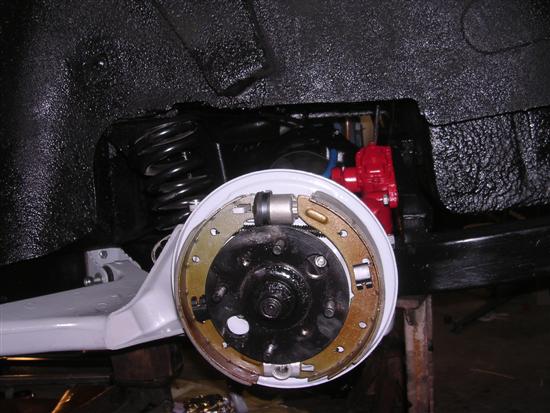 This is the Roadster Factory lightweight aluminum drum
made by Brembo in Italy and then machined here in the states.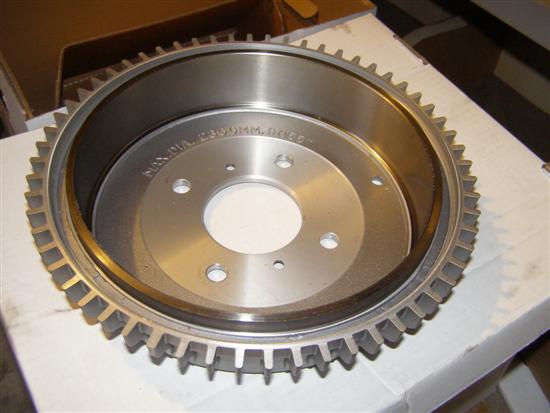 These drums are ultra light in comparison to the steel originals.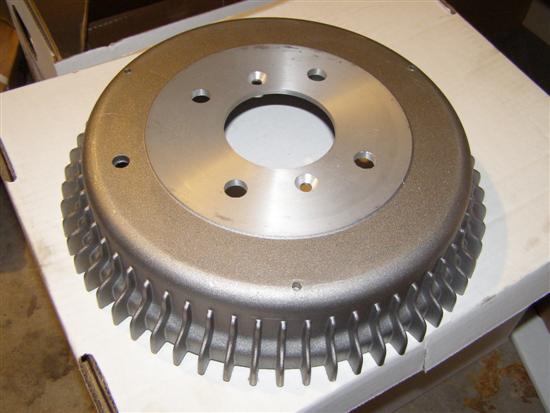 Too bad the rear wheels will be hiding this neat & clean parts collection.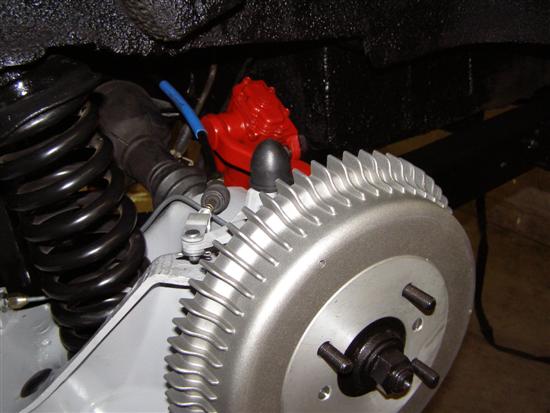 Apple Hydraulics rebuilt Heavy Duty lever shocks.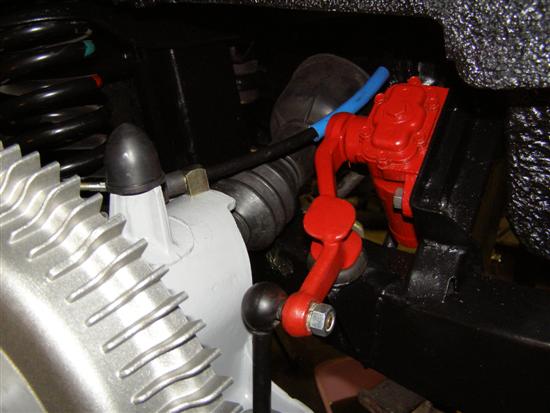 The emergency brake cable hookup and TRF brake line to the wheel cylinder.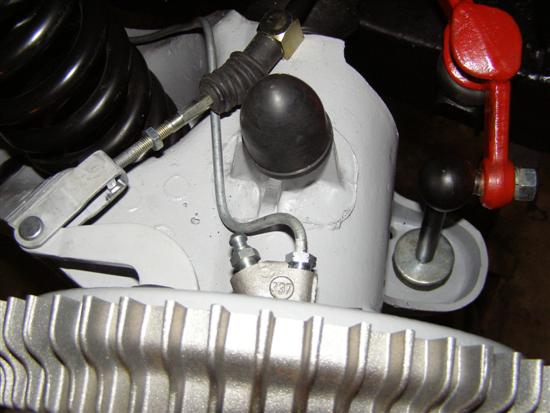 Back to the right side and the wheel cylinder and actuator are in place.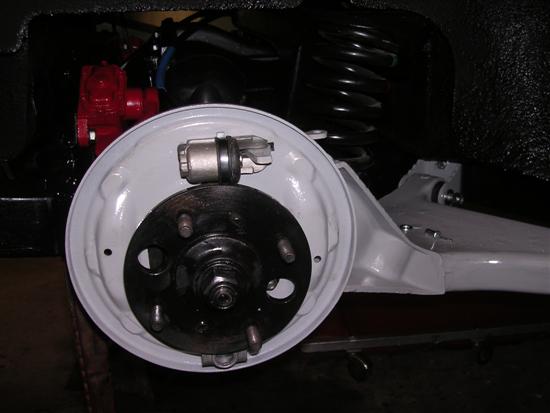 A little grease for the shoes to move on.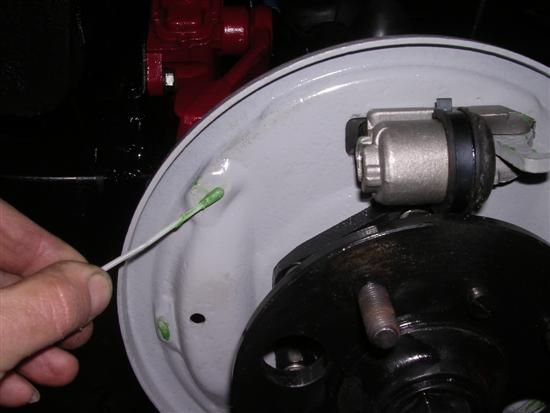 Some Never Sieze on the pins for the emergency brake cable doesn't hurt either.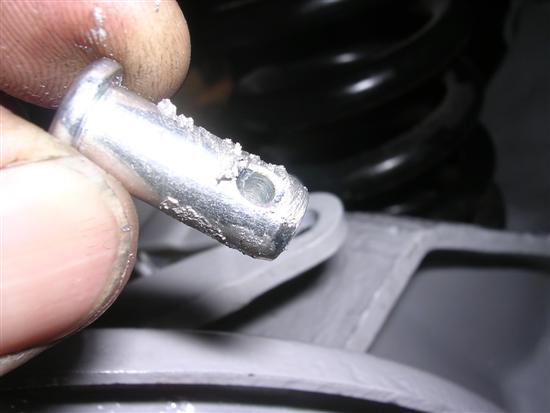 And the shoes and springs are completed.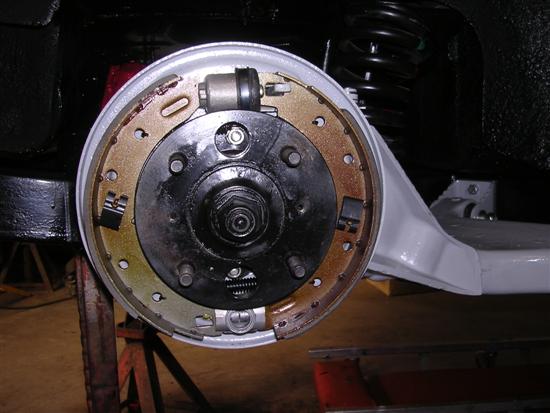 Last step is the brake drum and two screws. The emergency brake will
be adjusted after the bleeding and final adjustment of the shoes is done.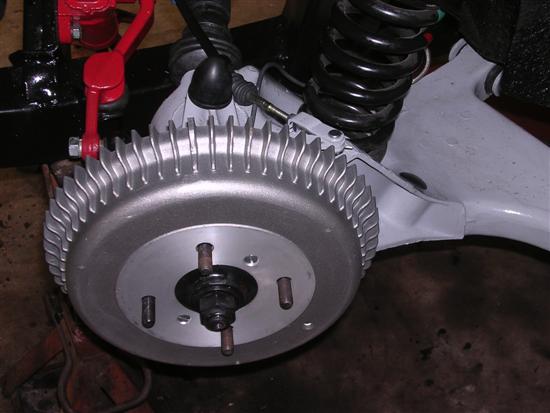 I opted for the TRF Stainless Steel Braided Flex lines for the front and rear.
Moss supplied the "Tee" fittings for the rear brake line junctions.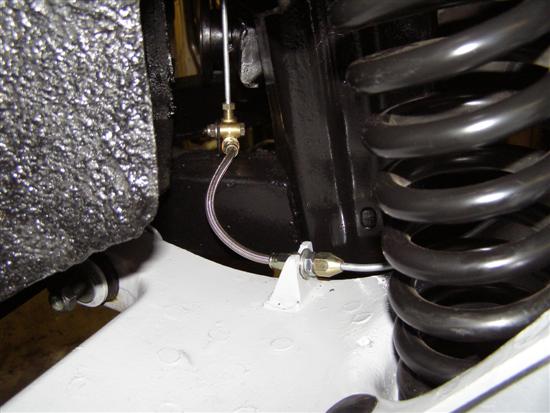 Another shot of the TRF Stainless Steel Braided Flex lines on the right front.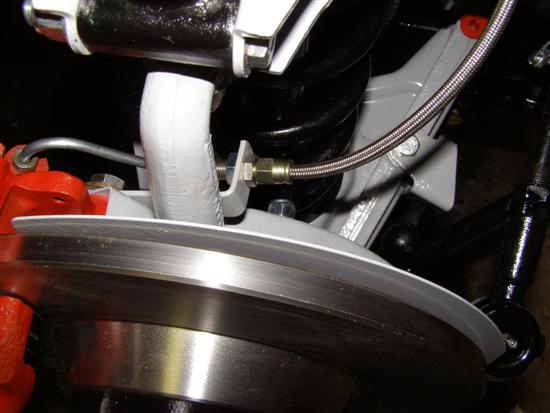 And a view of the left side as well.
The entire suspension assembly is now completed, but not torqued yet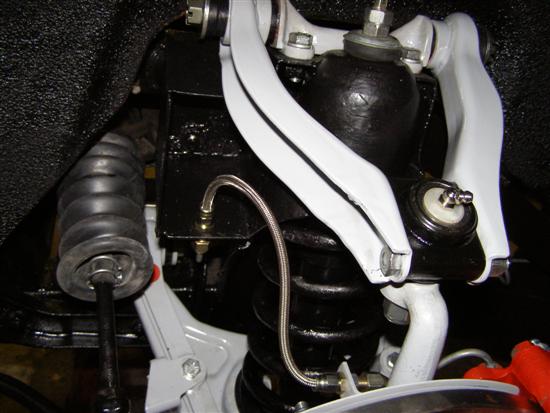 Lastly the TRF Rebuilt Calipers and Hubs including their new Rotors.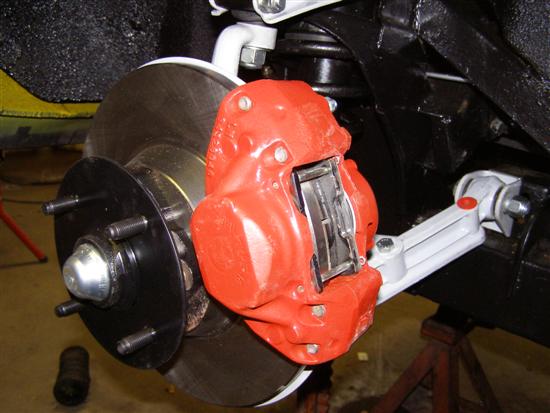 The next phase of this project will be the system bleeding.
hermajestysauto@gmail.com