This is a new product being introduced by friend and fellow Mimosa TR6 owner, Bob Danielson.
Bob is from CT and is always tinkering and improving his TR6 and he offers many great tips and "how to's"
here on his web site, written in such a way as to make the repairs very easy for all to carry out successfully.
Here is the direct link to Bob's site and you will see what I mean: BobbyD's TR6 Project
But the focus of this page is on his new, quality paint saving product, the fender blanket shown below.
I have no financial interest in this, but as you can see from my site, when I see a good product, I like to let the
TR6 community know about it and this is one of those products that I feel owners will be happy to have.
I own many different type of fender covers and all but two slide off of the car and have no place to store anything safely as I
work on the car. This blanket does cover both issues and through the input Bob received from the gang at 6-Pack, he has
made a quality product that will enhance your TR6 project.

While the TR6 blanket shown below is the current version available, there can be others custom made as long as Bob is
given the proper dimensions to work with. If saving your paint interests you, then connect directly to Bob's page for this here:
What a great idea and full protection for the paint and glass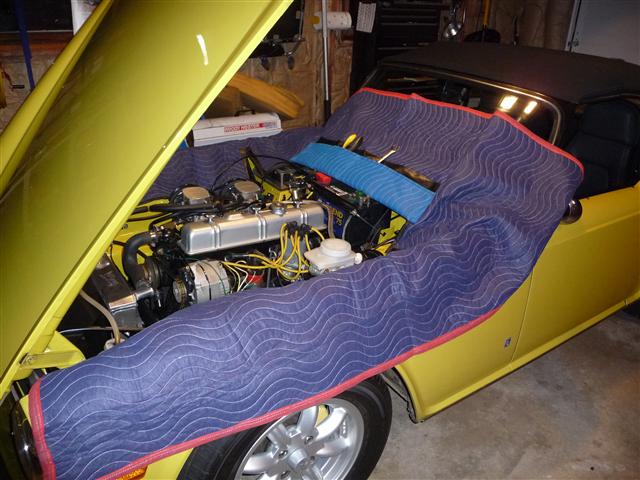 This will stop it from going forward and sliding down into the engine bay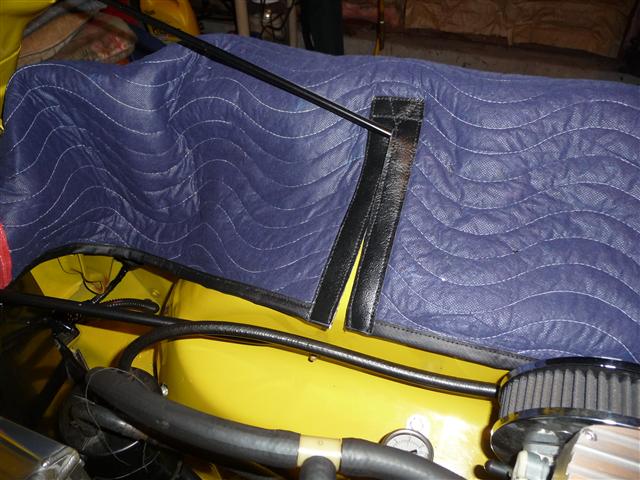 Easy access if you have to get under the cover to lift it back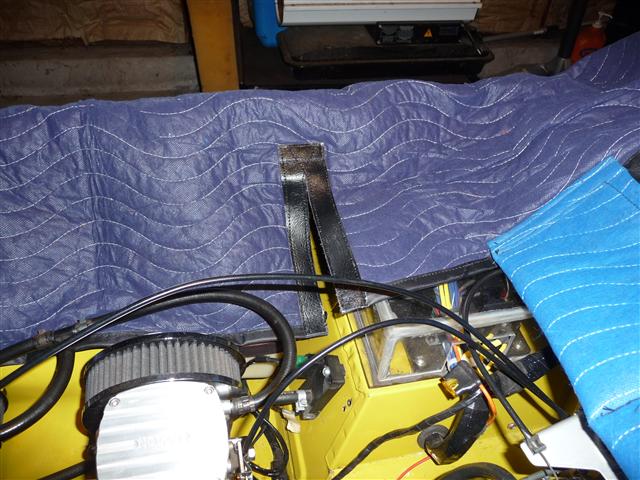 This also helps to keep it from moving forward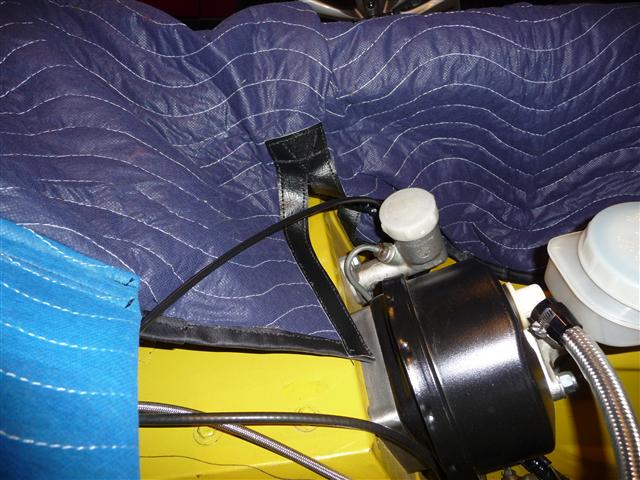 Good protection all the way down the fender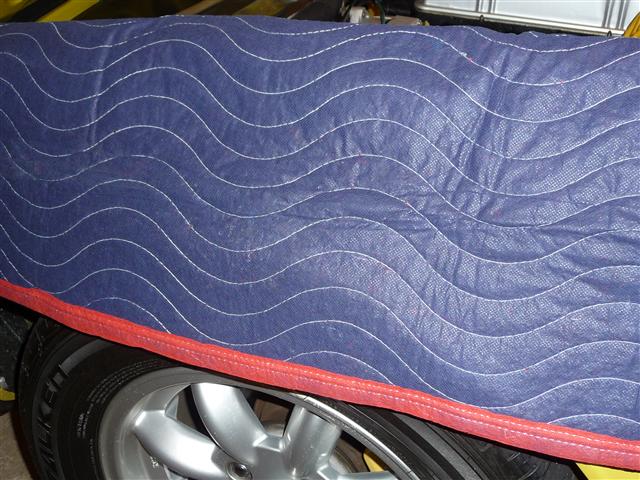 Heavy duty vinyl lined pockets for easy storage and cleaning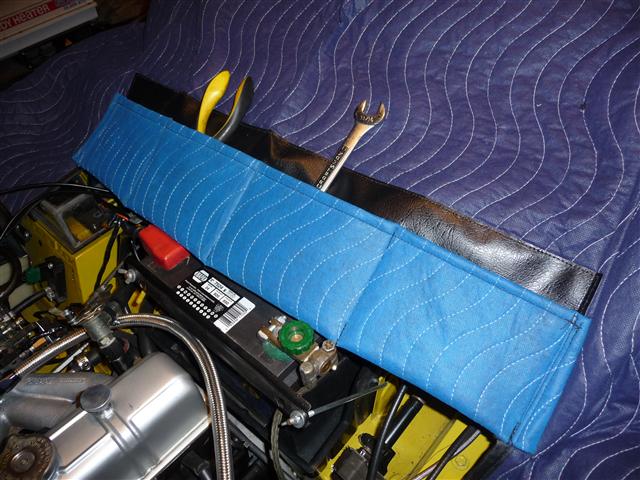 All in all a great product, reasonably priced and produced by a fellow enthusiast